Well, thanks for all the congrats on the Ohdeedoh Top Ten….and all the not so subtle hints asking me to get on the ball and post playroom pictures! We have a room that is about 10ftx10ft. It has a small nook and a little closet (as in just a few shelves…no walking into it). The small space means there is not a lot of room for toys and chaos. The main need for this room was lots of open floor space for Legos and a couple of chairs for playing wii. At first I was going for a pink & gray room. That idea was quickly nixed by the Lego Loving boys in the house. So yellow and gray it is. I also wanted to tear out carpet to put in more white painted wood floors. That idea was nixed by Chris.
I know it doesn't really look like a playroom. My kids do basically three things: play outside, make messes at the kitchen table and play Legos. I could probably give away every other toy we own. I have tried play kitchens and stuff like that, but their only interest right now is in Legos, sword fighting and tent building when they are inside. I'm sure it will change sometime….so will this room.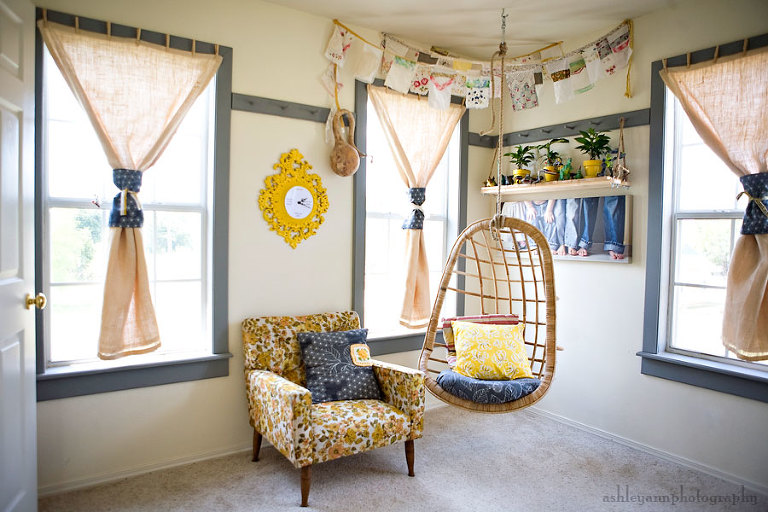 I told the boys that this clock can tell them what kind of mood mommy is in. It is a $2.00 junk store find. I wanted to keep it as a clock, but the clock mechanism didn't work and the new ones I bought wouldn't fit. So I made something else.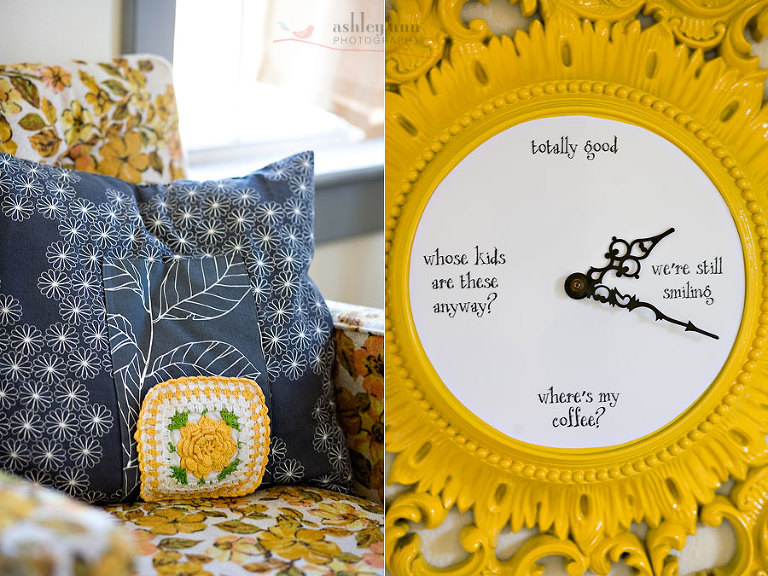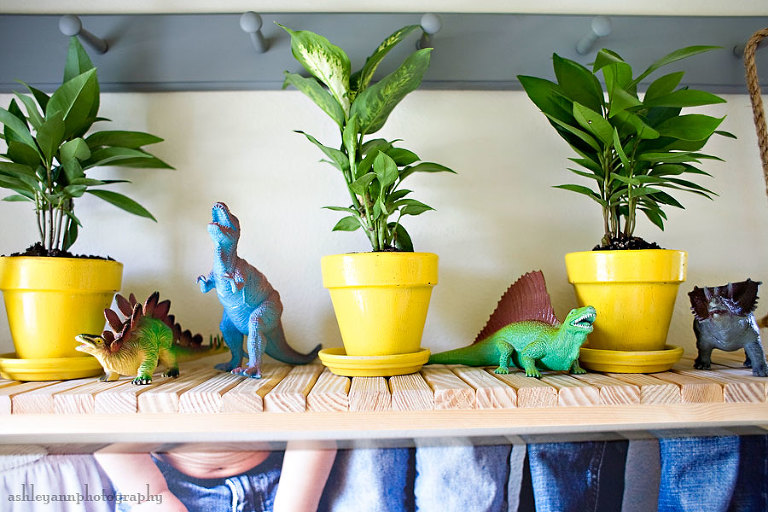 My Dottie Angel inspired banner. It is made of scrap fabric, hankies and doilies. It adds a girly touch to the room.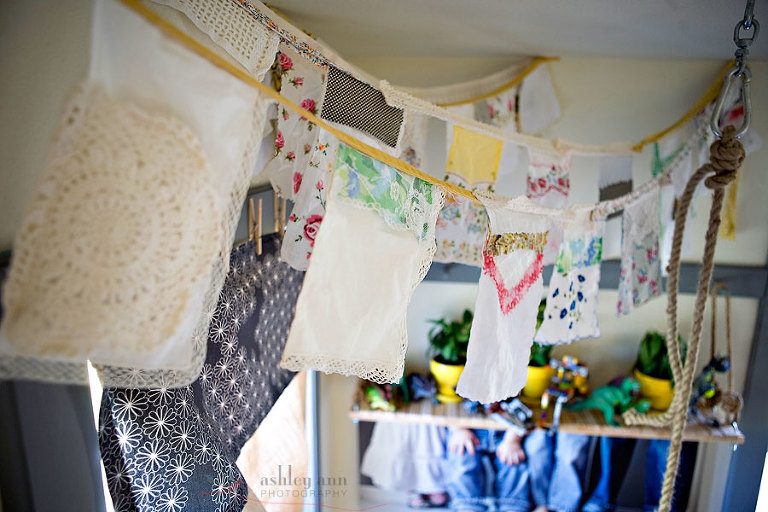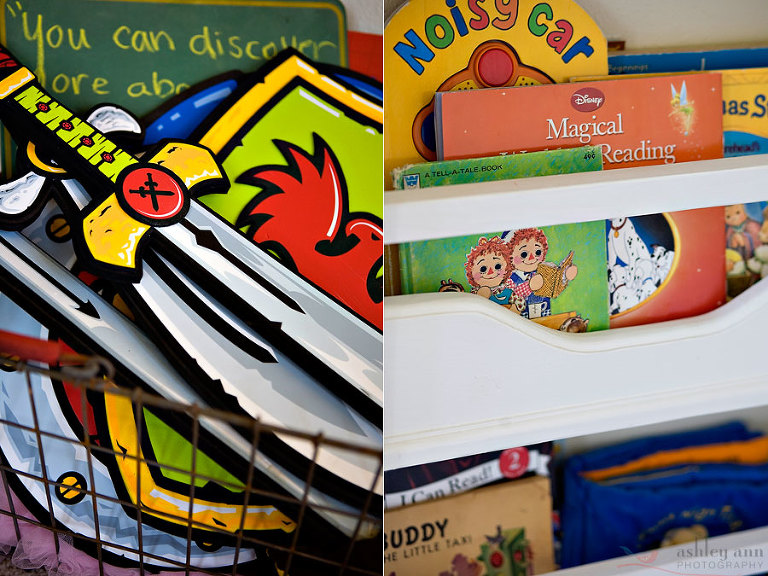 If you are wondering where the toys are…they are in stacked bins in the closet. If you are thinking "for four kids that isn't very many toys."
There are a few more in other places in the house, but they don't need much…other than 5,000.000 Lego pieces.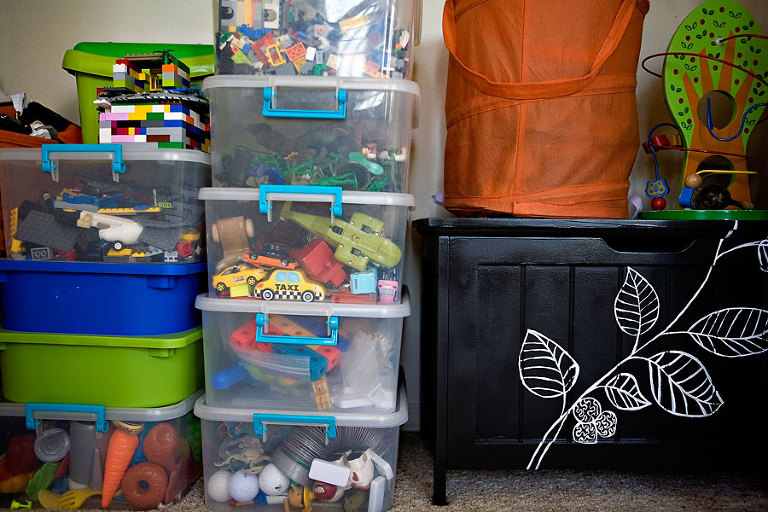 The burlap curtains behind the chair hide a tv and all the wii stuff….I like it hidden and tucked away. The closet has the toys.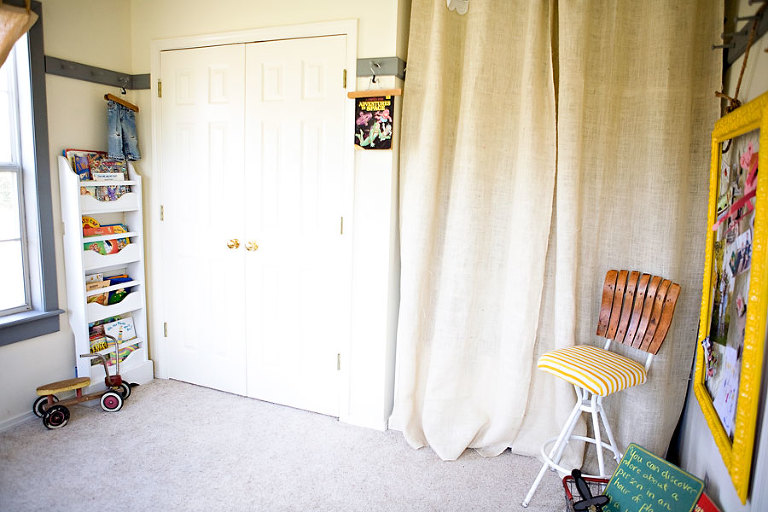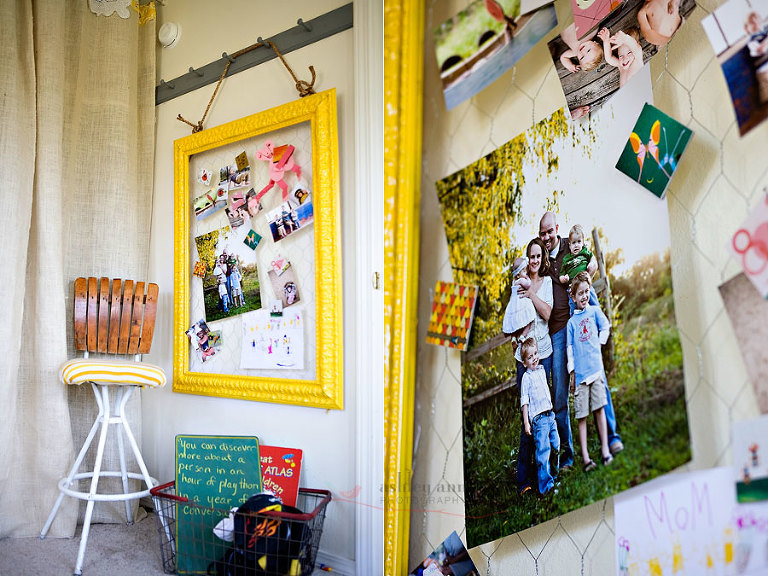 Back when the room was a nursery my mom made these burlap curtains for me. Everytime she came over she'd check to see if I had hung them…I hadn't. One day she called and was about 10 minutes away. I decided to figure out a way to get them hung before she got there. So I nailed clothespins to the wood frame…not sure that my mom liked it, but in my non-professional opinion I think it works great for a kid focused room.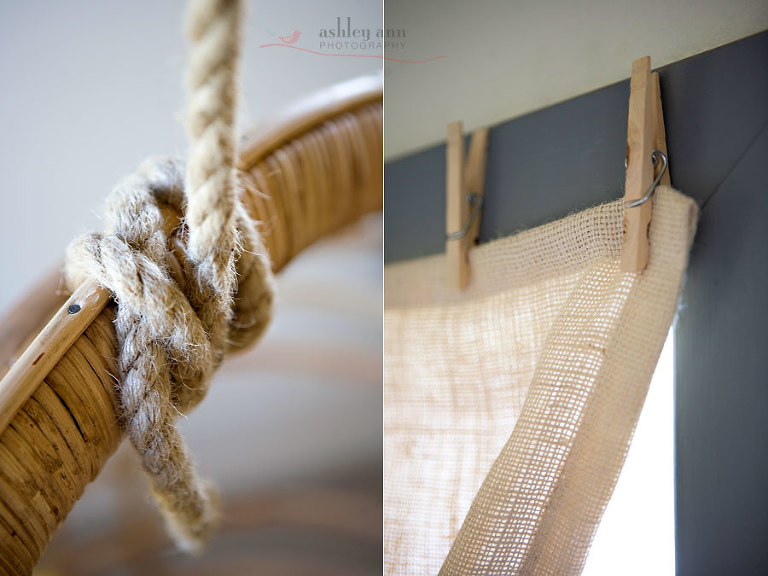 Once upon a time the playroom was Littlest Brother's room.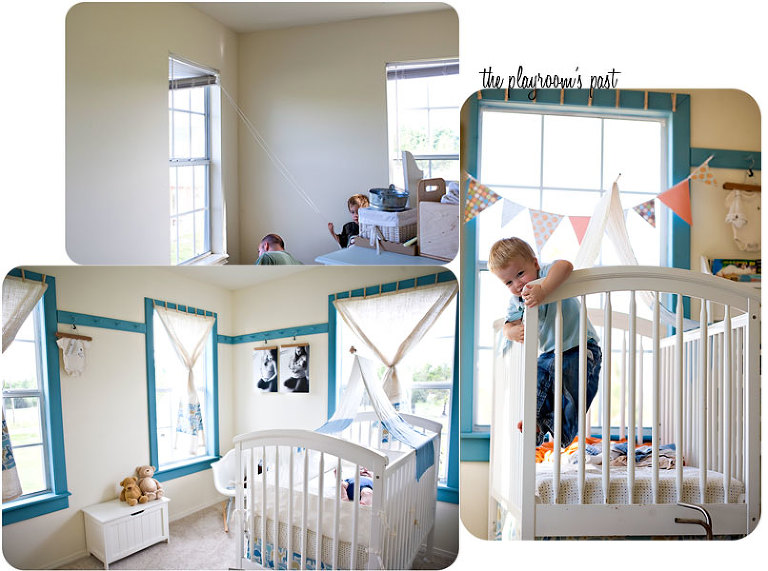 In the post earlier this week about redoing rooms I noticed many of you mentioned how you wish you could makeover rooms, but money keeps you back. It depends on your taste in regards to how much $ it takes. If designer labels and name brands are important, than 'yes' it would be very difficult to change up rooms on a regular basis. The bigger the changes the more $ it typically takes and sometimes it is hard to even come up with $5.00 to invest in a room – been there, understand that. However, for a large number of us giving a room a facelift can be done on a very small budget. The less money you spend usually means the more time you are going to spend. I thought I'd share a breakdown of a few of the things that went into changing this room from a nursery to a playroom. I got the hanging chair for a steal thanks to a friend, you can find them online new, Craigslist, garage sales and flea markets – just gotta be on the lookout.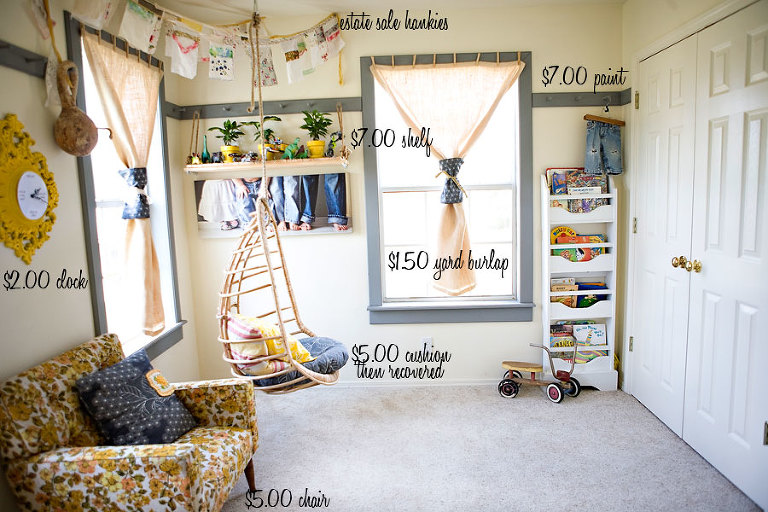 Well there's the glimpse at our playroom. It is small and simple. It has plenty of floor room for Legos and wrestling…which was the main need in this house!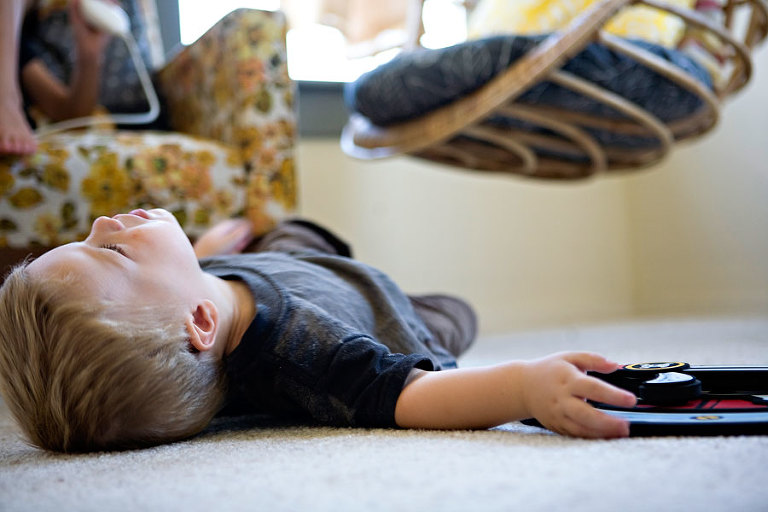 On a side note PoppyTalk (one of my favorite blog for home inspiration…and many other types of inspiration) is doing a feature on our Book Party today.
Warning: if you visit PoppyTalk plan to stay a while!