I have a little notebook that I jot and draw inside. One end is full of notes from church on Sundays. The other end is random creative ideas of things I want to do. I was laying in bed one night last October thinking about how one day my little sister would have a baby. At the time I didn't know she would be having one so soon. Anyway, I was also thinking about my brother-in-law's crazy tattoo. He had a vision for what he wanted, my sister drew it and someone who I don't know made it permanent. It is a combination of a deer, a bass and the Oklahoma state seal. I thought about how it would be cute if he had a little girl to take her picture in the same frame as the tattoo….with a super girly bow. I knew I'd forget, so I got out of bed and drew it up in my little journal.
Fast forward 9 months and I got the chance to make that little drawing come to life. The super girly bow is from Snugars.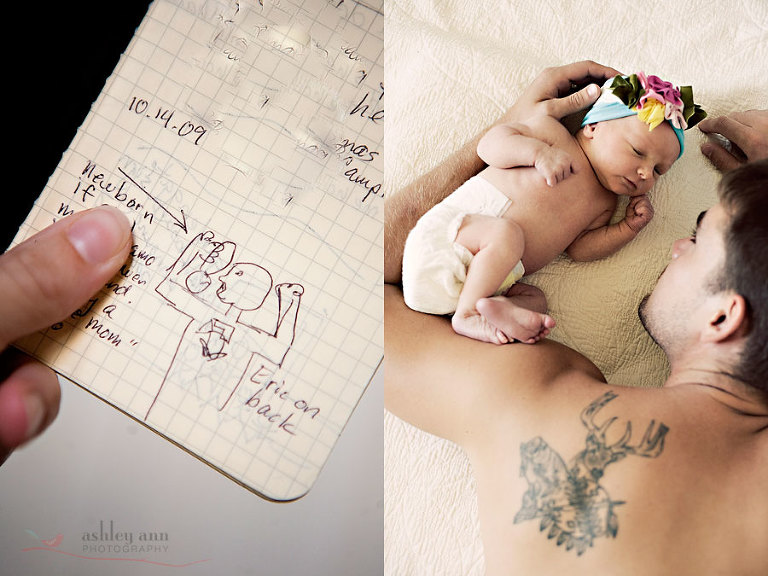 I love the intensity and wonder of a new father with his newborn. Eric is a great daddy…even if he is a bit redneck (though he claims he is not).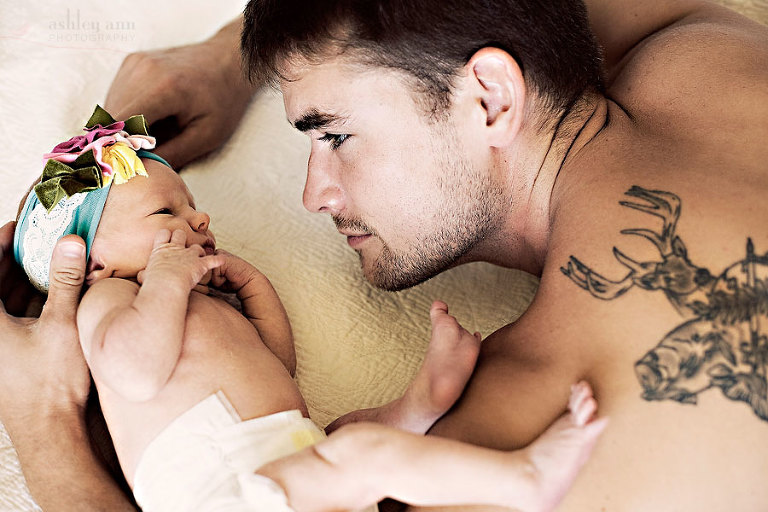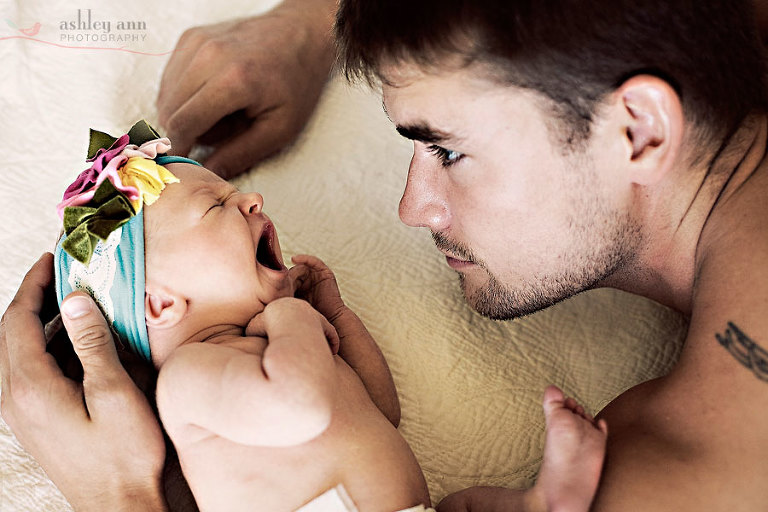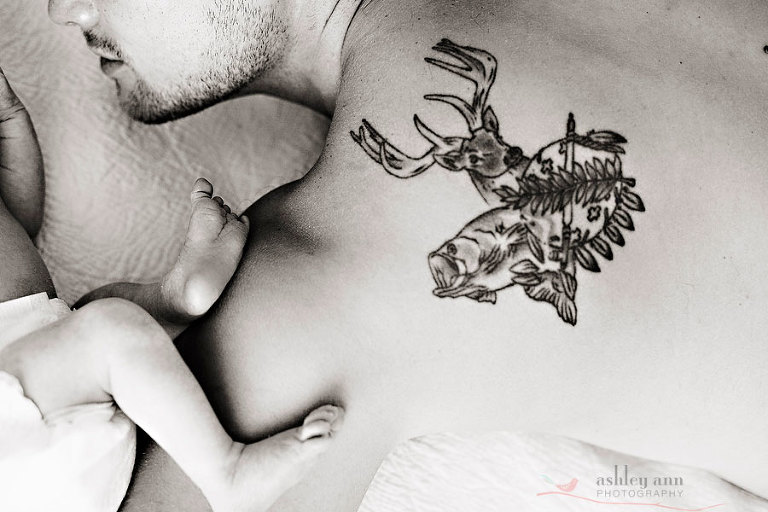 I find that I forget a lot unless I write it down. My little journal is full of ideas of future photographs I want to take. I keep it by my bed…that is usually the place I get to be still long enough to actually think about something. That little journal comes in handy.  How do you keep track of creative ideas that begin in your head?