I hope you all have enjoyed the random little projects this week. I thought I'd finish up DIY week with one for the girls. FireCracker doesn't have enough hair yet, but the day is coming soon….
Step 1: Gather a bunch of random supplies. Most of these are from Lemon Poppy Shoppe…since I am doing a giveaway there this week I thought it would be nice to have some ideas of how you can use scrapbooking supplies if you aren't a scrapbooker. (I've heard people refer to themselves as a "Scrapper"…is that the new term? I'm Scrappy, but not a Scrapper.) I would also like to know when scrapbooking supplies began including such amazing ribbons? I have been in the dark for far too long.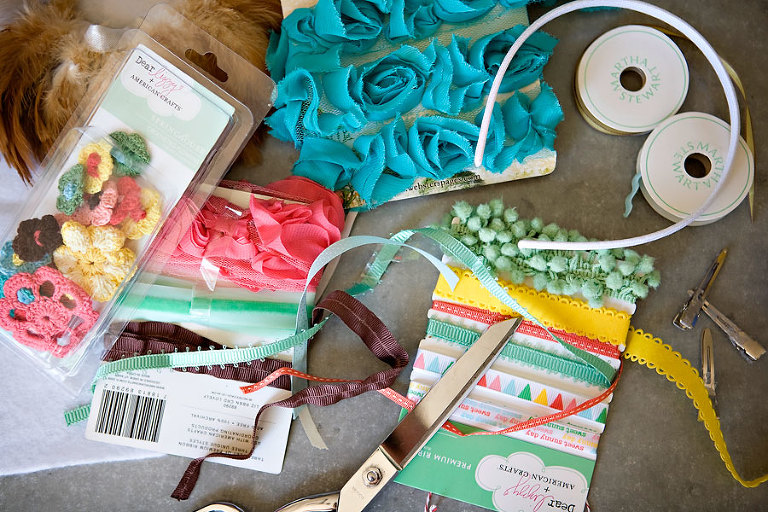 Step 2: Pick a ribbon to be your base. Cut it long enough to fold over a bit on the top and bottom, fold and hot glue the ends over
Step 3: Hot glue ribbon to plain hair clips
Step 4: Pick out random pieces to make the look you want. I used 2 types of ribbon, crochet flower, and a bit of a feather.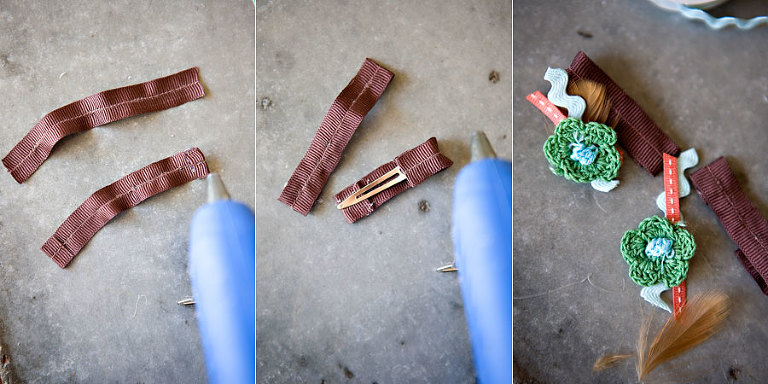 Step 5: Hot glue all the pieces together and then glue it all to the hair clip
Step 6: Make a cute little card to hold the clips if you are giving them as a gift. I used scrap cardboard, a paint chip, part of a paper doily, masking tape, and stamps.
Step 7: Admire your girlie clips.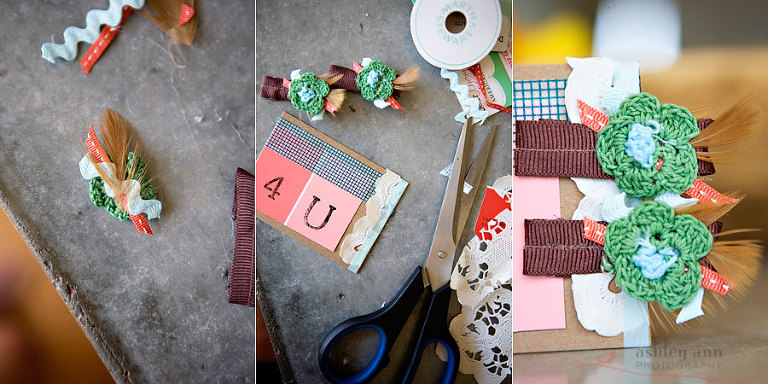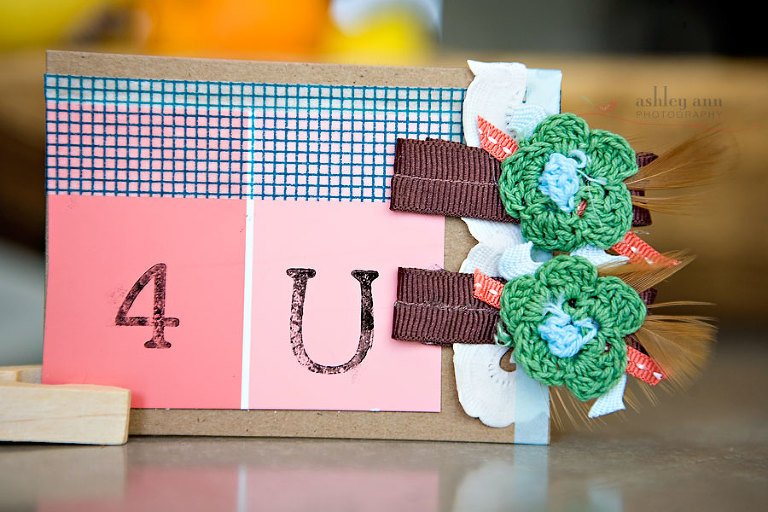 This is kind of what it would like in FireCracker's hair…she doesn't have enough for it to stay in place where it should go…you get the idea.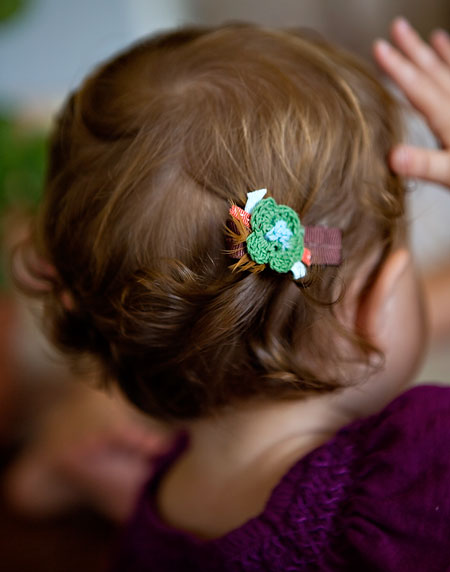 The boys were in goof ball moods.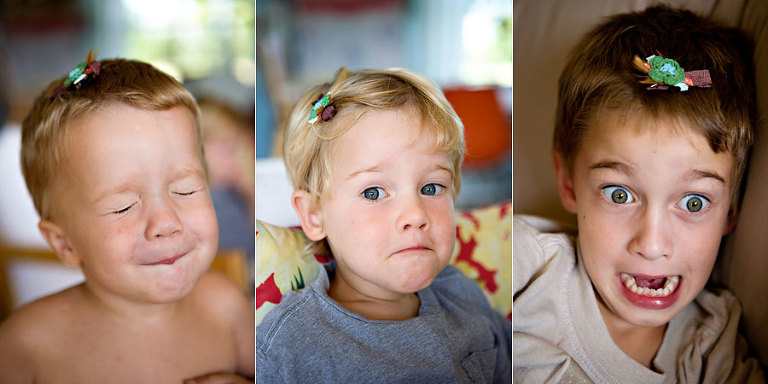 The last time (May 09) they modeled her hair stuff, she hadn't been born yet….Big Brother looking like Chunk from The Goonies…but in a bow.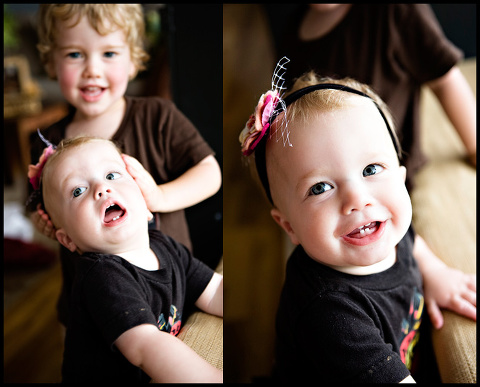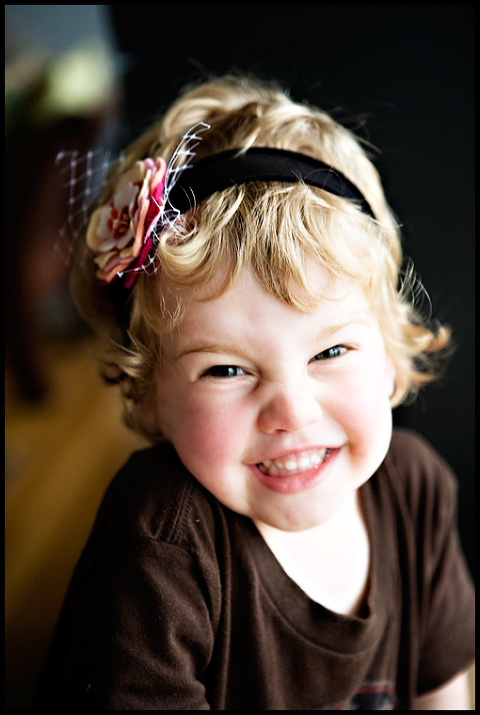 The Lemon Poppy Shoppe and Expressions Vinyl giveaways end tonight. Scroll down to Monday and Tuesdays posts to enter. Just to give you an idea of what Lemon Poppy Shoppe has, here are some of the goodies I got there: