I got to throw my sister a baby shower over the weekend. I am giddy with excitement to meet my niece, Paisley (love that name!). I am already an aunt…on Chris' side of the family I have 4 nieces and 4 nephews (ages 21 to 2)! This will be my first niece or nephew on my side of the family. AND since it is my sister having the baby I feel the freedom to push my way into her business….and I will 🙂 I'm not sure the shower reflected my sister's taste, but I think she liked my hodge podge of randomness! We had a little party under the sycamore in the backyard….
It seemed appropriate to take scraps from Firecracker's nursery quilt and make some ruffles on the invites. (remember that is Baby Sister's new online name)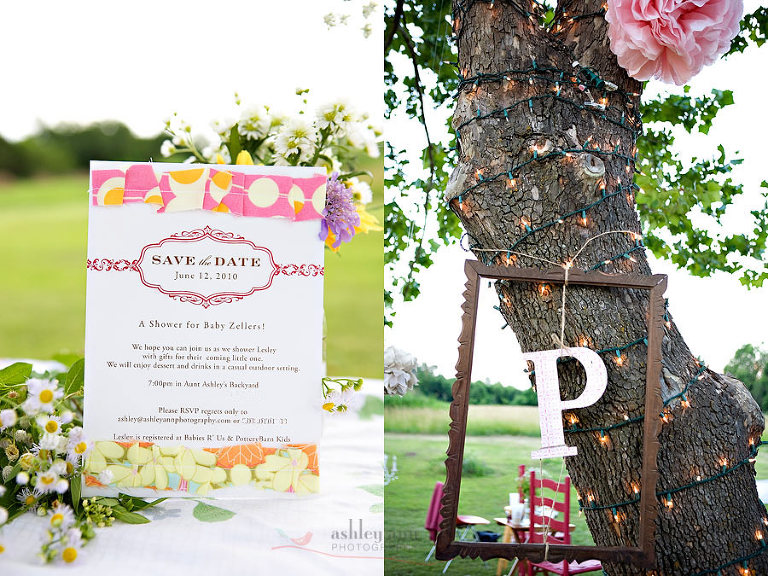 It was an evening party so I had desserts and drinks…thanks mom, dad, grandma & Lars for baking some yummy treats.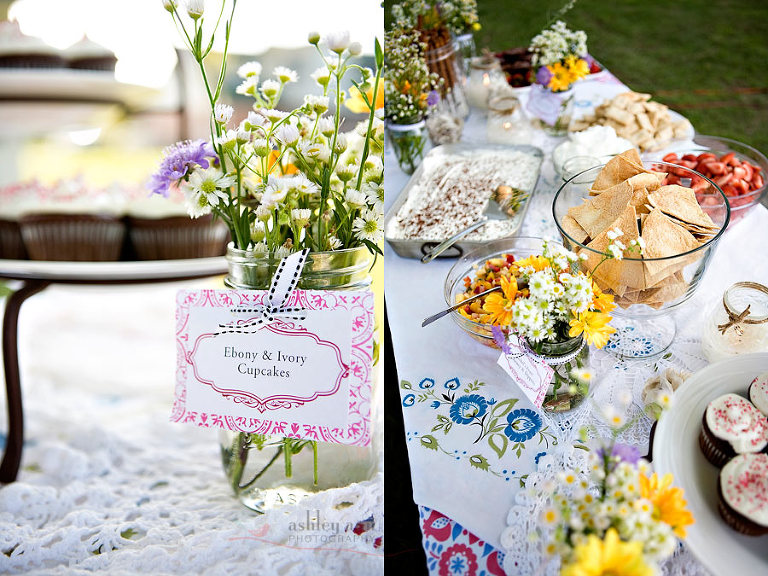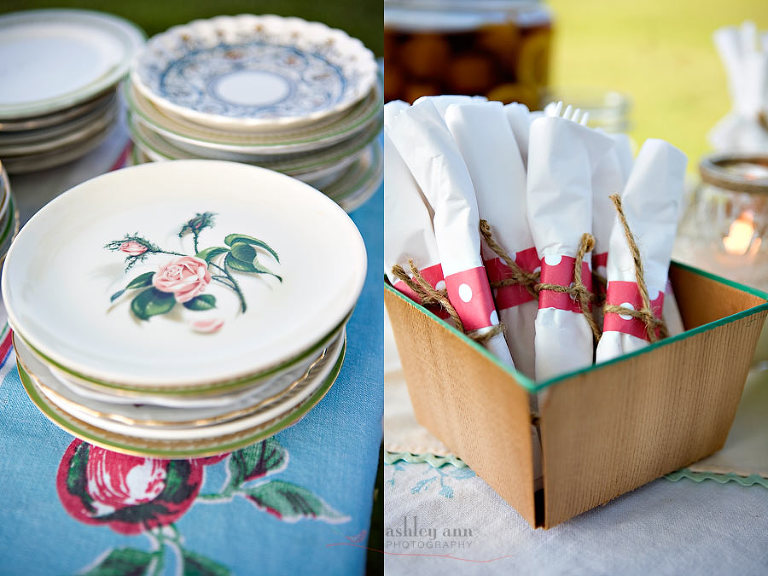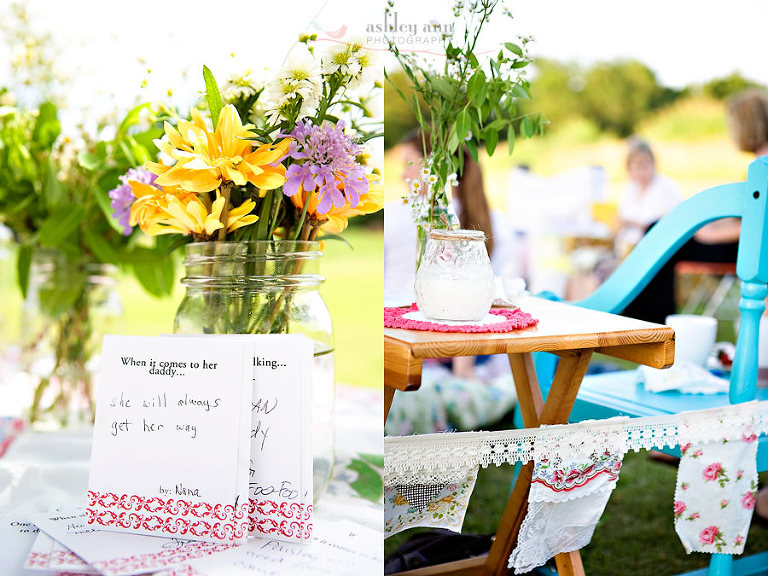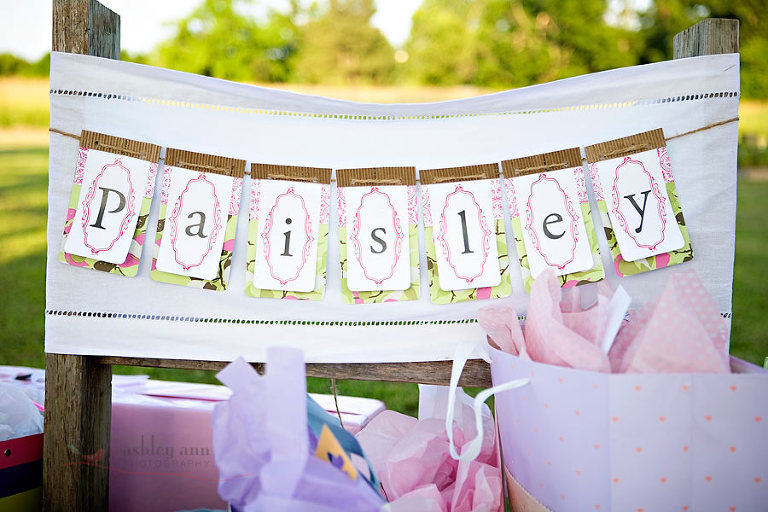 Lesley loves chocolate cupcakes with white frosting. Usually my cupcakes look like one of my boys made them.
Meg came to the rescue with this frosting recipe (the end part where you add cool whip)…my cupcakes looked awesome if I do say so myself!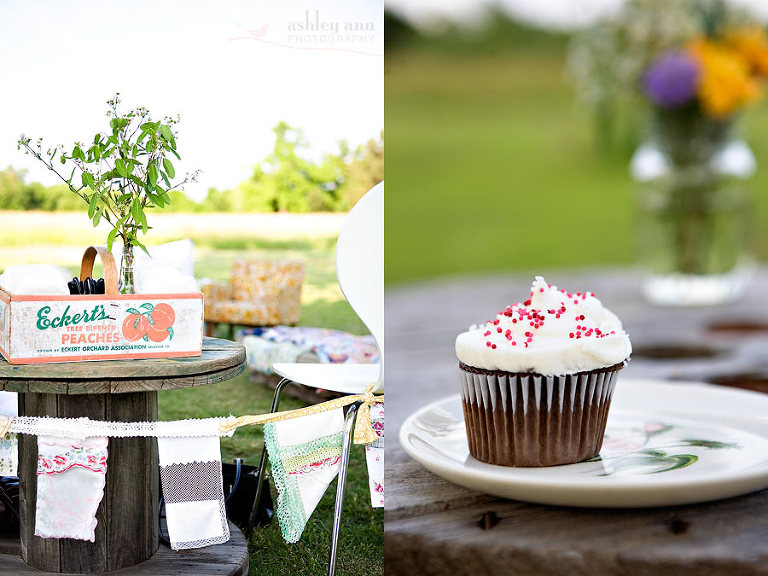 A jar full of advice, so when Lesley wants advice she can get it….more on this project (& a giveaway) on Friday!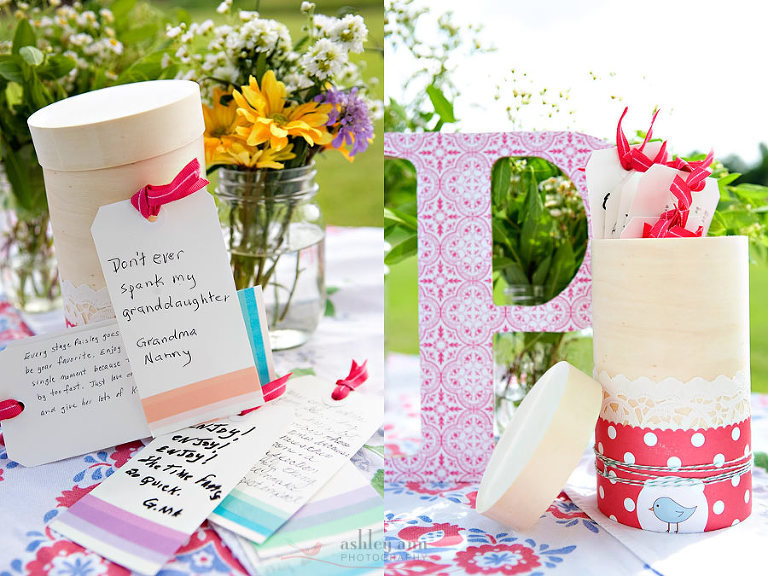 Yep, my chair (post 4 hours of deep upholstery cleaning) made an appearance.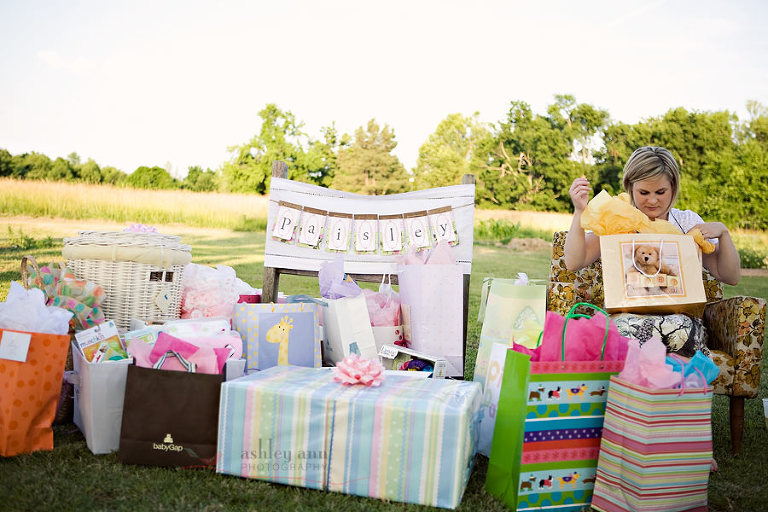 Isn't she a cute little pregnant thing?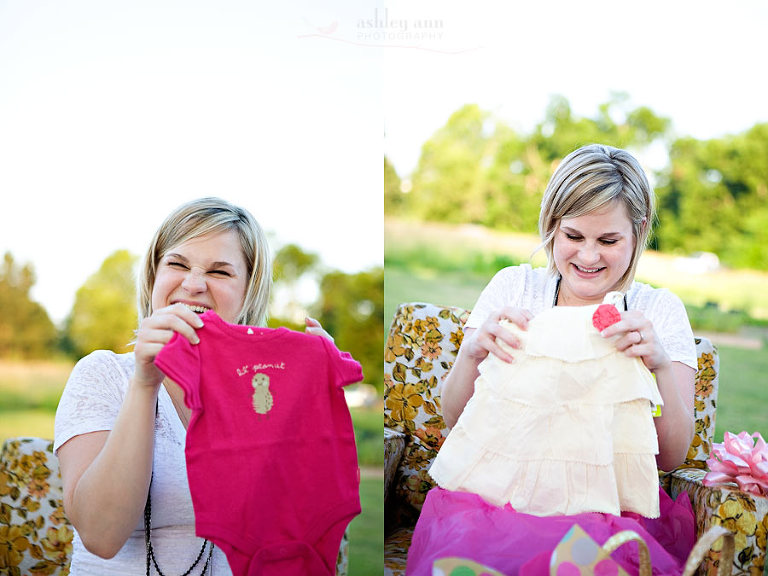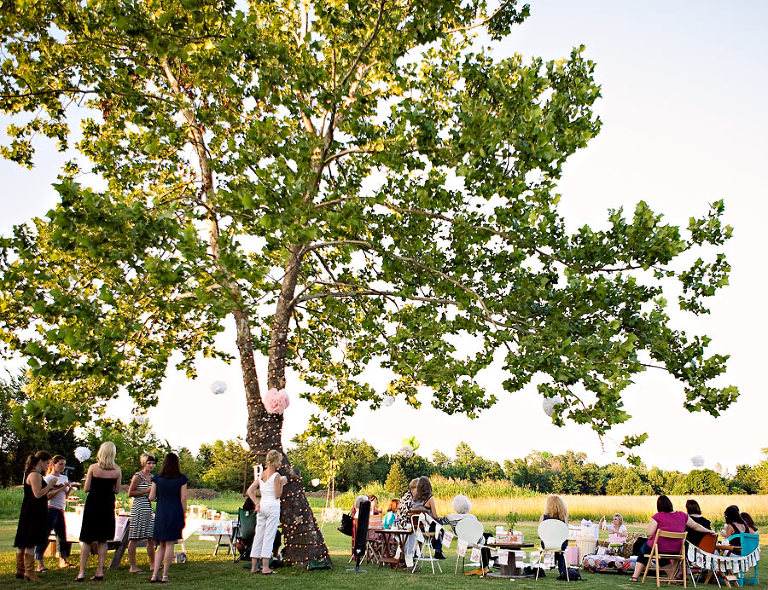 Before you email or comment to ask about the invitations, banner and food signs….they all started with this template set from Design Aglow. If you are a photographer YOU NEED TO VISIT DESIGN AGLOW. The products you can purchase there will take your business to new heights. Back when I was shooting for clients I used their holiday card templates and birth announcements. Every now and then I post fun block looking letters, a circle and a square collage of pictures…all products from Design Aglow. Though I don't currently use the products for clients, I use them all the time for personal projects and gifts. They are so versatile…and no I am not getting paid to promote Design Aglow…I am just a big fan and I think those of you that are photographers are going to be so excited to find it. If you check the blog section of the site, you can find a little post about how I used the Fun & Flirty template for this shower.