Every photographer has 'their thing'….the one tip they usually land on. For some it is related to manual settings, for some it is avoiding posed shots, for some it is how to get great posed shots. More and more I am discovering my 'thing' for capturing the everyday in a unique way is all about the angles. Every angle tells a story. Three of the kids and I went on a little trip to the zoo. I took my point & shoot because let's face it a 10 month old, 2 year old and 4 year old is enough work by myself nonetheless trying to get shots with my dslr. However, it did cross my mind while wrangling my 3 little ones that I could take some pictures for a little blog post too….
All the photos below are taken with my Canon Powershot SD870 IS on automatic mode with the flash off. I have edited all the pictures using Totally Rad Actions – the 'blah' pictures are edited exactly the same as the rest. The only difference in these pictures is the changing of angles.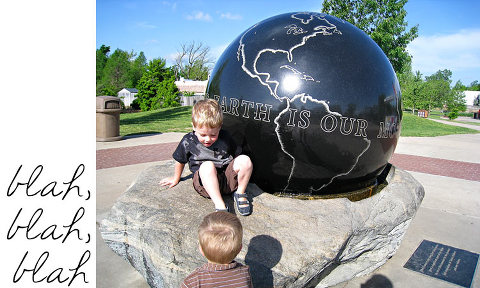 …….and a lot more interesting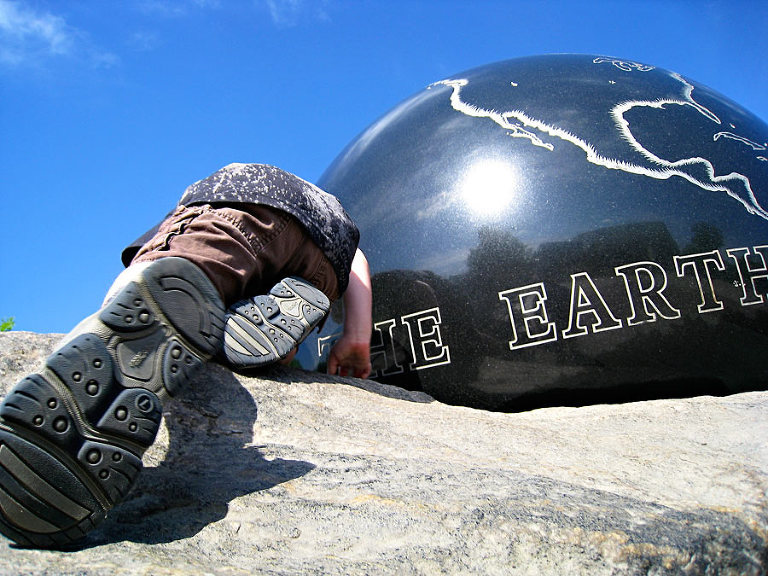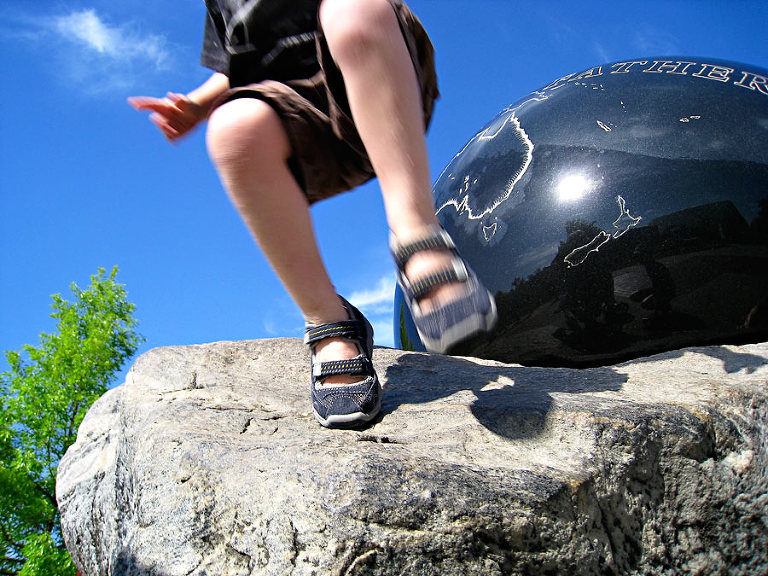 The boys are passionate that we take pictures with the gorilla thing EVERY TIME we visit the zoo.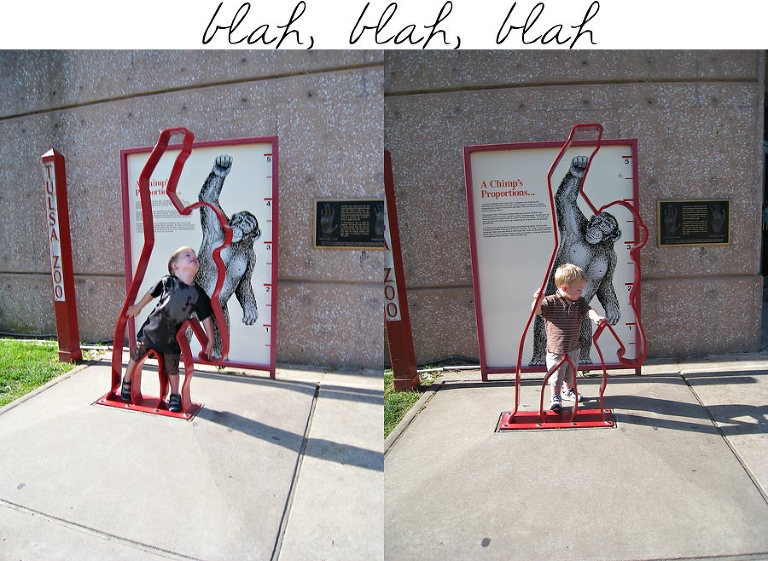 …….and a lot more interesting
This is how we rolled at the zoo….gotta capture the triple loaded double stroller.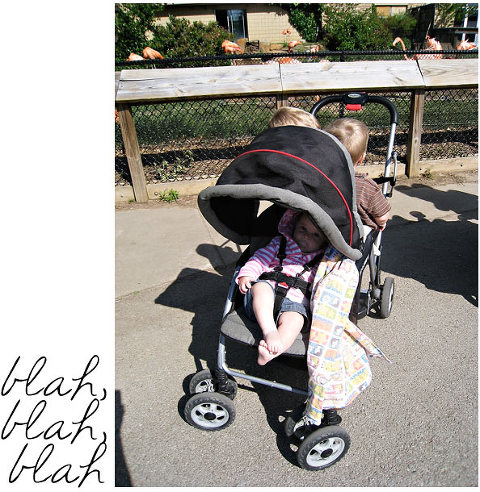 …….and a lot more interesting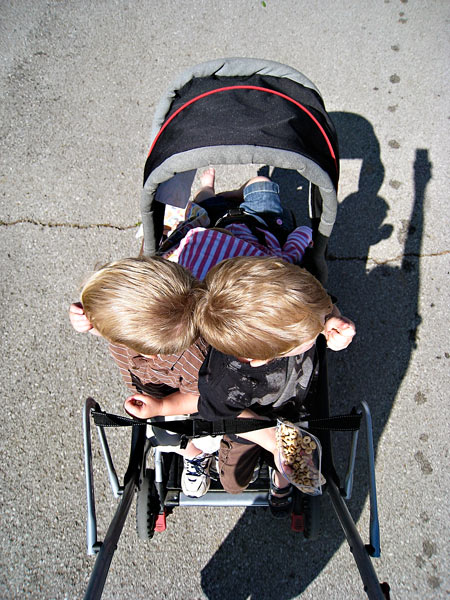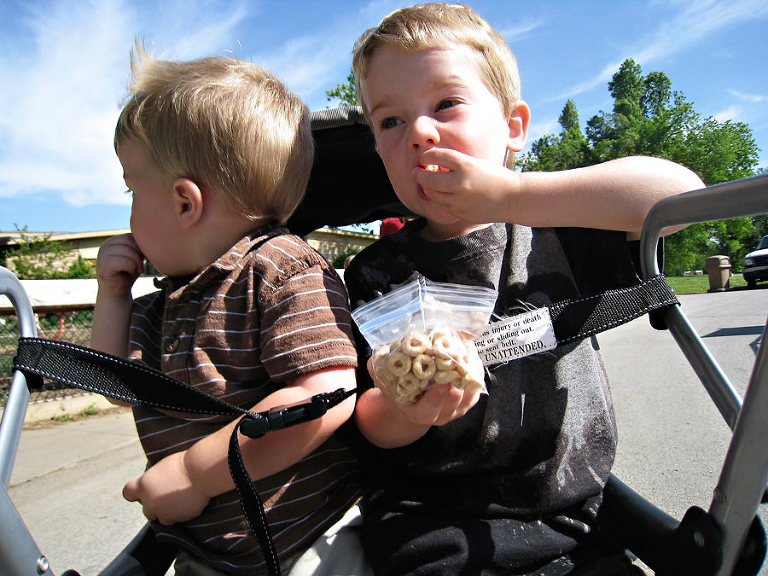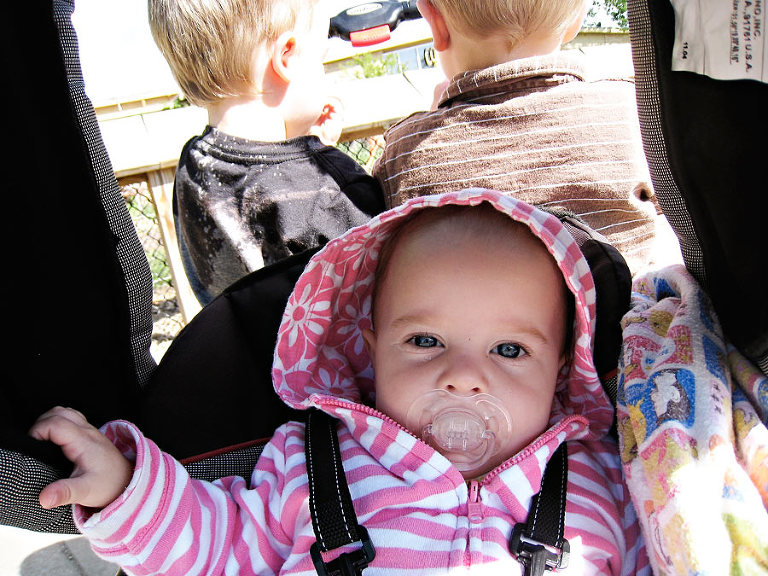 After a long morning at the zoo she couldn't decide if she wanted a bottle or her pacifier.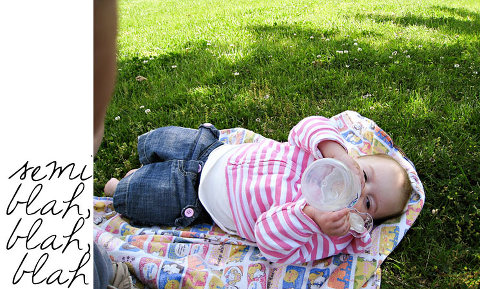 …….and a lot more interesting