I squealed a little when I saw who won the Bits or Bobbins giveaway…it was Ang who wrote, "(current) favorite dessert: salted chocolate caramel cookies". Why I squealed is Ang is one of my dear friends who lives out of state and I get to go visit her next week! She has a great blog for those of you that like to cook (I do not include myself in that list). Ang, I will be happy to indulge in some of those cookies with you!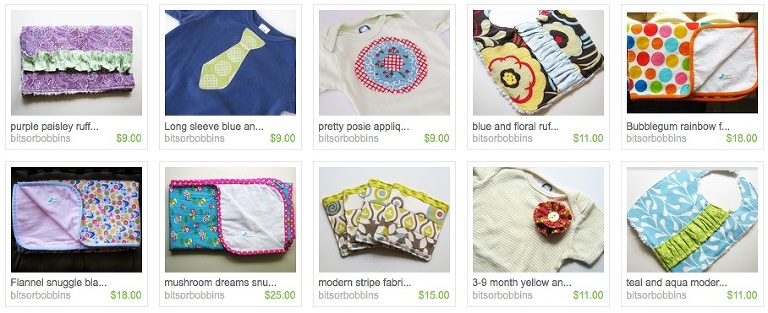 Bits or Bobbins is also offering a 15% discount to my readers. Just mention this blog in the 'Notes to Seller' when you checkout.
The discount will be refunded via PayPal.
Be sure to visit her blog and etsy store!