*Remember the Tweet Baby Designs giveaway is going on…see yesterday's post*
*Chris pointed out that my little depth of field lesson yesterday probably wasn't much help….well it was just really a definition of 'depth of field' and a lesson in recognizing that area in a picture. Come to a SnapShop to find out how to control your depth of field. Only kidding…I'll post more on it soon.
Summer means swimsuits all day and lots of random outside activities. All my kids enjoy painting, but Littlest Brother has a hard time with getting an appropriate amount of paint on his brush or stamp…usually he gets way too much. Paint Popsicles are perfect for the toddler crowd. This is an outdoor activity and doesn't result in paintings you really want to keep long term (powder paint can dry a bit chalky). However, it is a fun outside summer time killer.

To make Paint Popsicles you need: popsicle molds (or ice cube tray and popsicle sticks), Powder Paint, Water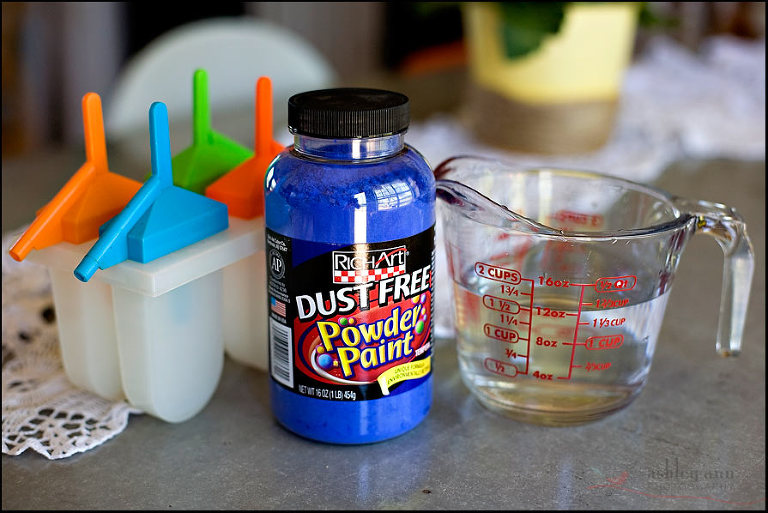 Step 1: Combine powder paint and water, mix thoroughly (I used 1 1/3 cups water, 3 Tablespoons tempra paint powder)
Step 2: Pour into molds and freeze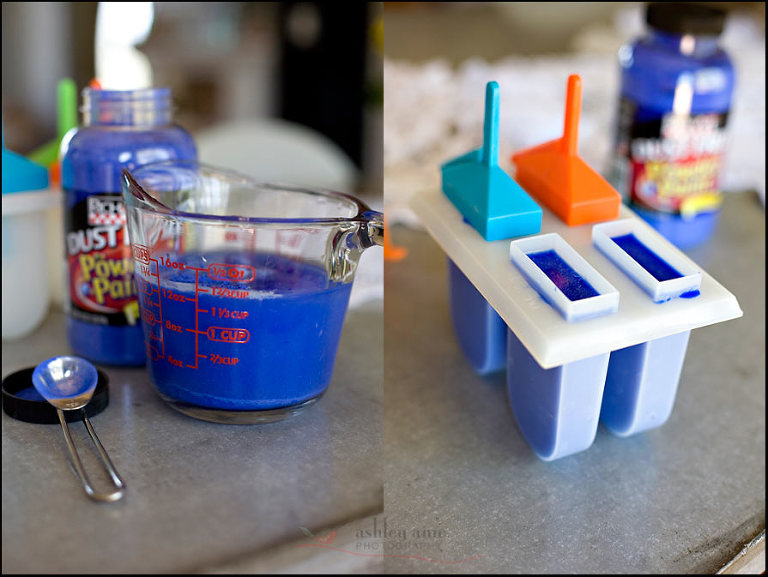 Step 3: Run Paint Pop under water to begin the melting…then start painting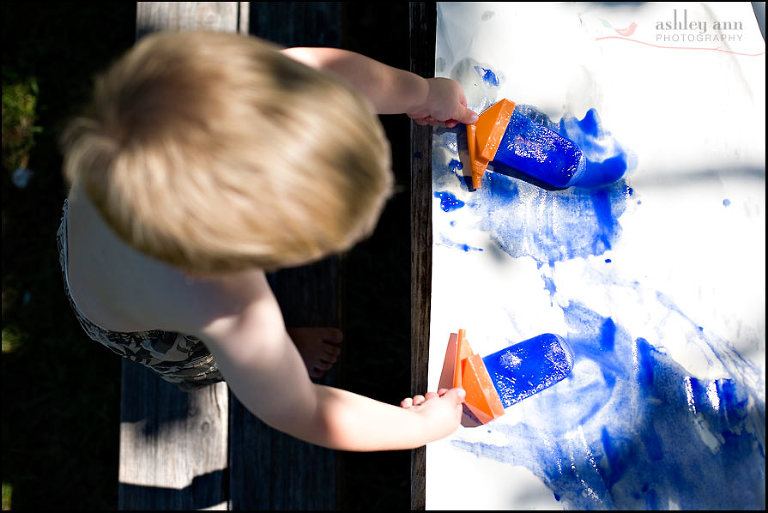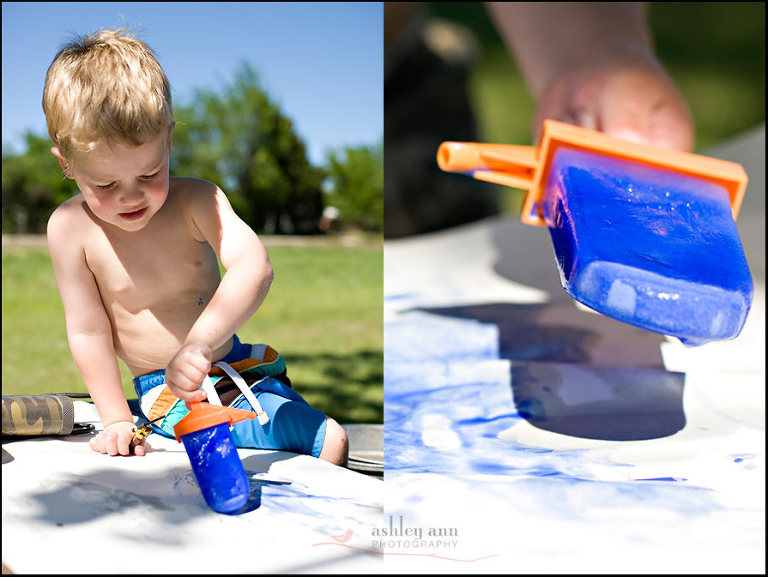 *This was perfect for my 2 year old as the paint melts as you go. My four year old enjoyed it too. Adult supervision is required, you must make sure your child understands it is paint…not a popsicle to eat. I used a long sheet of butcher paper to paint on. This would be great on old cardboard boxes too.