I enjoy displaying vintage items in my home…especially my kitchen. I'm not sure what it is I love about retro kitchen stuff, maybe how it reminds me of my grandmas kitchens and the times I have spent with them there.
My friend Jamie had sent me a link to these shadow box frames on Martha Stewart….I thought it would be a fun way to display some vintage items. The shadow box displays on Martha's site are by Darcy Miller. They are beautiful. I wish I had the wall space to create tons of them, but I don't….you really should go check them out.
Here's a little tutorial for you on how I made mine:
Supplies: (frame from Hobby Lobby, picture from Jackie Rueda, other items from antique stores)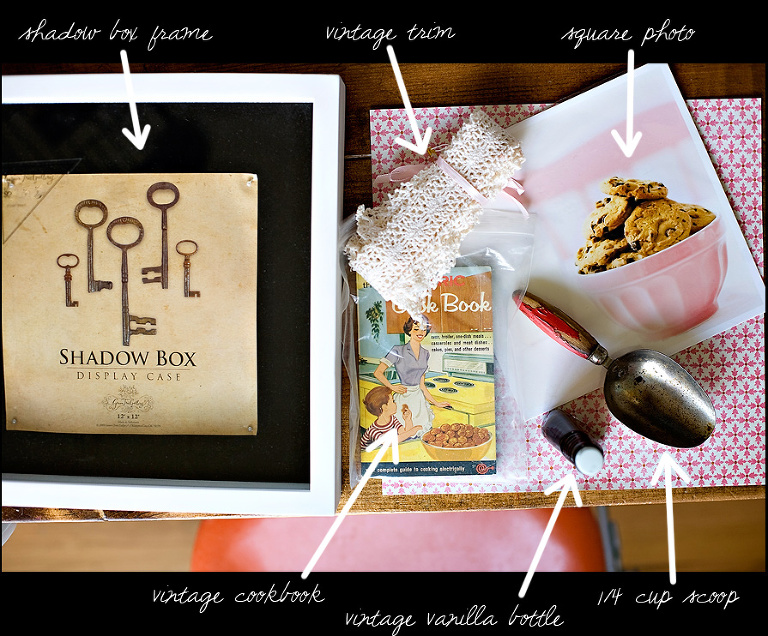 Step 1: Cover the velvet background with scrapbooking paper…if you get a 12×12 frame, the 12×12 paper is a perfect fit
Step 2: Using masking tape, tape down vintage trim. You could pin it down too. (a sweet reader informed me that masking tape could cause damage over time…so you might try something else if you want it to last a long time…maybe acid free scrapbooking squares)
Step 3: Pin the corners of the photo to the trim and backing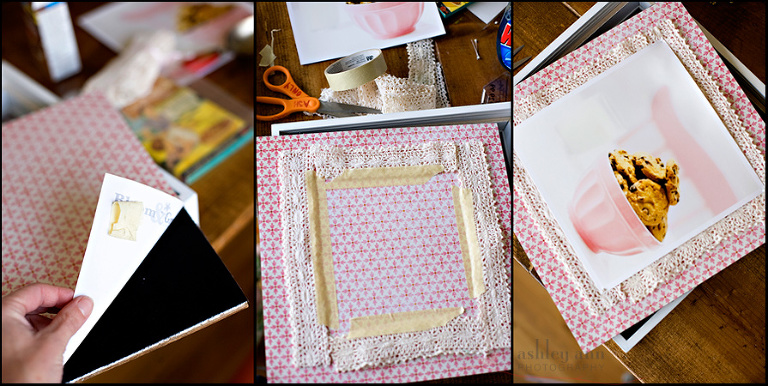 Step 4: Set the frame upright and place your items inside. Fasten back of frame.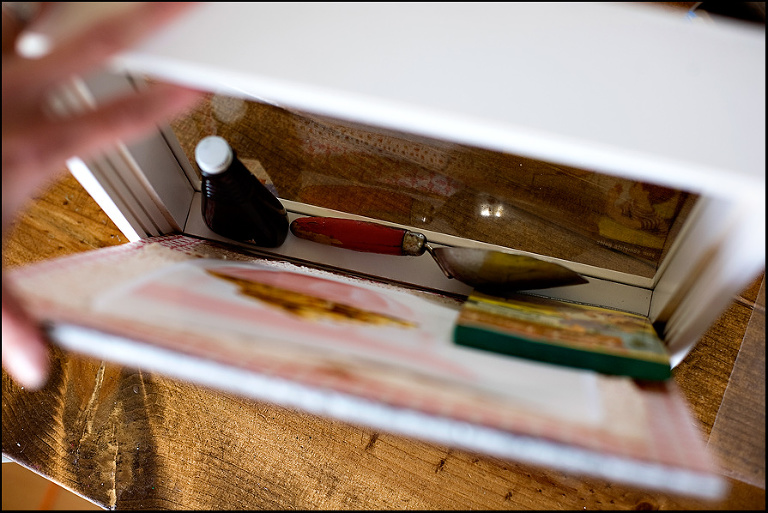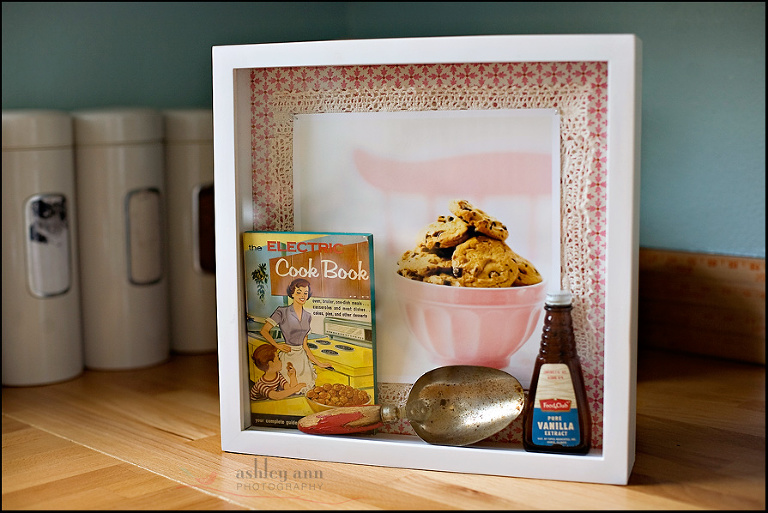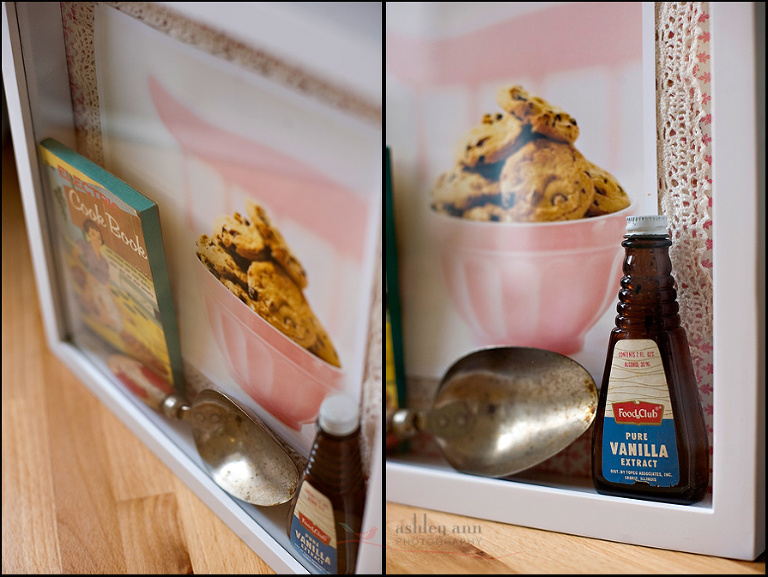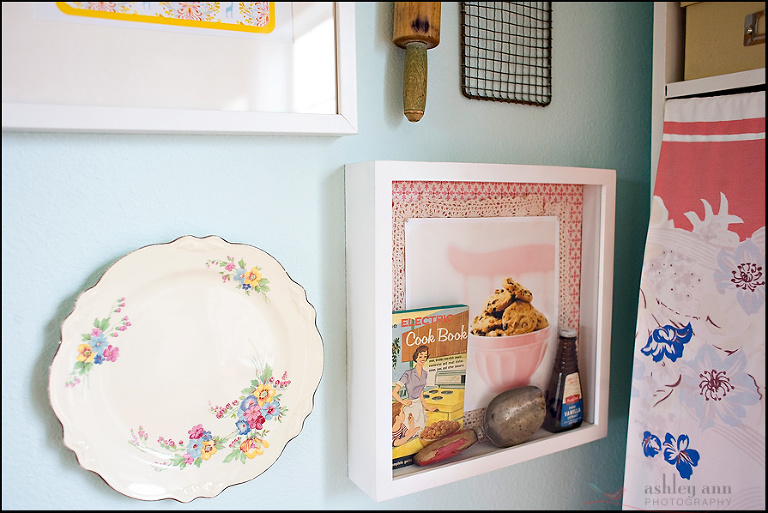 Don't you love fast and easy projects!