Her Nana (my mom) made her first Easter dress. The boys have never got a special outfit for Easter. Since they have spring birthdays their birthday shirts are their Easter shirts. Not the case for little miss. Yes, she is stylin'. (I bought the pattern here, the polka dot fabric is a vintage gift from Rachel)
Just for laughs here are a couple of pics from a few years ago.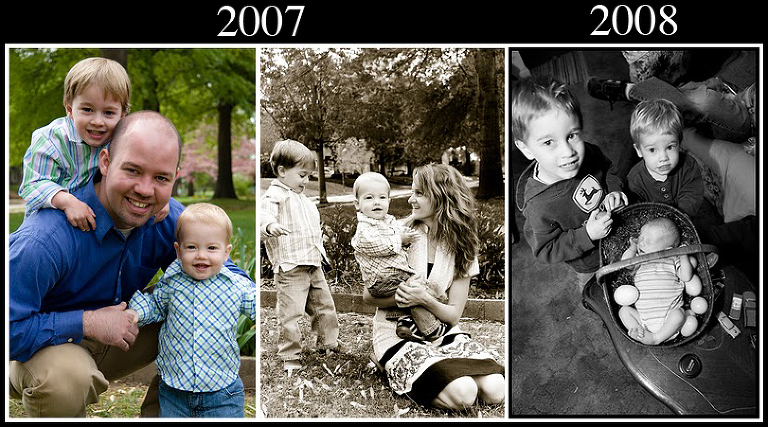 And onto this year. We usually do a delicious BIG ham dinner with at my grandparent's house…and boy was it good this year. My grandma always filled the eggs with change…Lesley & I hunted eggs until Biggest Brother was old enough to take over. In college those egg hunts funded my once a month trip to Sonic for a slush. Grandma passed away 2 years ago, but we keep her tradition going strong. This time there were a couple of chocolate coins in the eggs. Once Littlest Brother discovered the chocolate he attempted to take a bite out of all the coins. Bummer for him.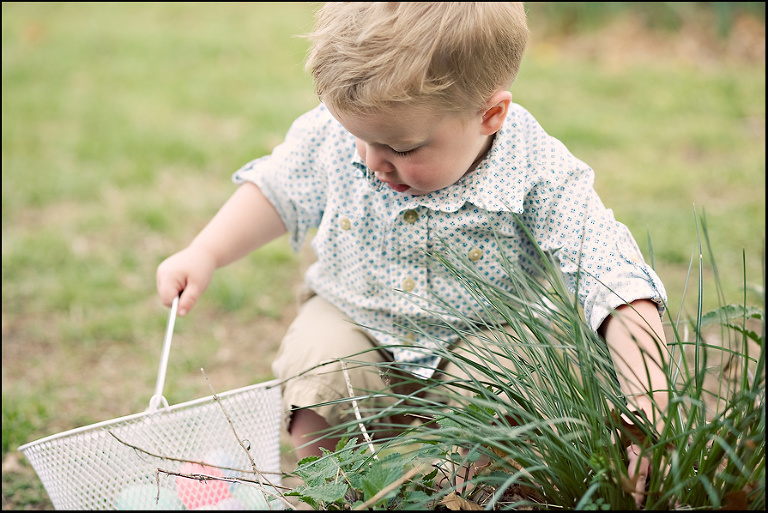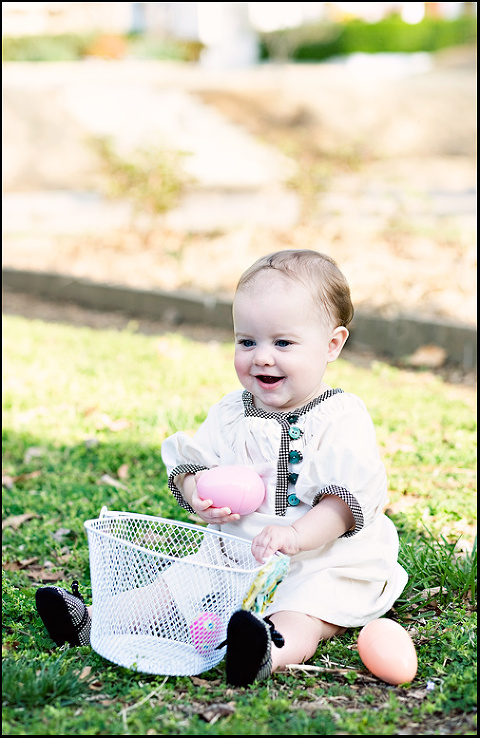 (see what I mean on the shirts…birthday picture shirts….Easter shirts…we are good to go in swim trunks the rest of spring and summer)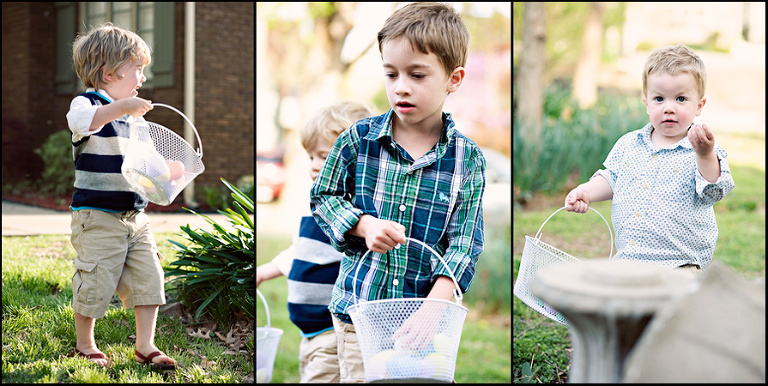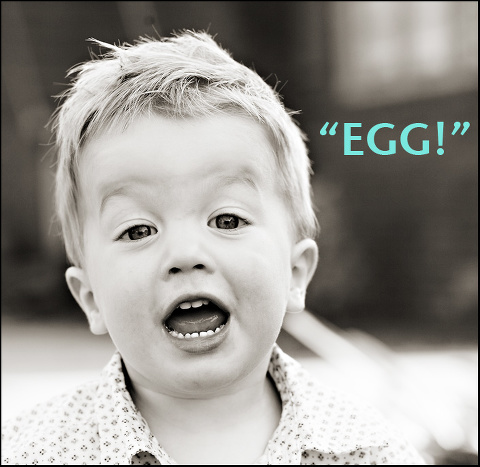 I'm not sure why I always try to get one with all their eyes open. It pretty much never happens.
I stuck her Pretty. Messy. Flower. on her basket.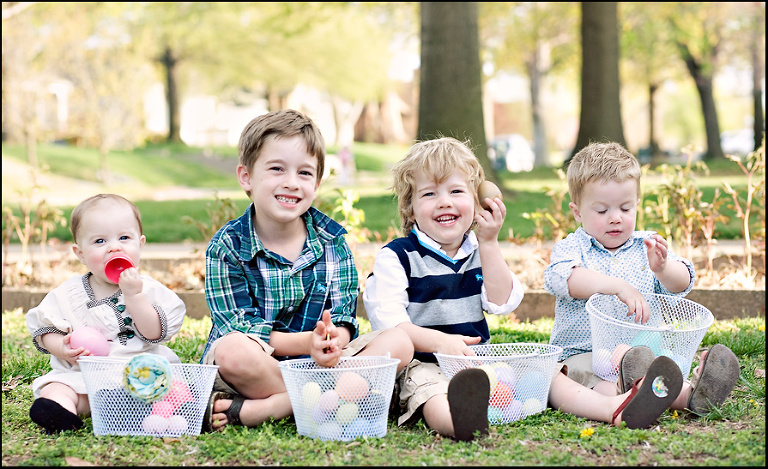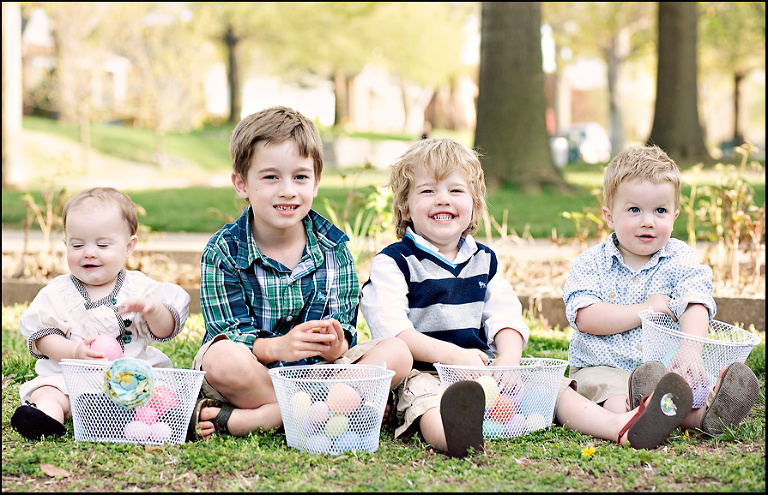 Nana made the Easter dress and I made the shoes. My friend Ashley gave me the pattern…super easy…takes about 30 minutes. You can do a search on etsy for Baby Booties. If you don't sew, you should buy these. I started them at 8:30pm the night before Easter…because that is when it dawned on me that she didn't have any shoes that would remotely match her new dress. I had to move the sewing machine to the kitchen table (it is usually in her room). So I am sitting in the house at dusk sewing baby shoes and I look out the window to see Chris on his dad's tractor. I felt so country. We aren't so country (well I guess that is relative), but I felt so country. A little country, but it's nice.