UPDATE: CONTEST IS NOW CLOSED. The last counting comment is Allison's.
Baby Sister loved to be swaddled.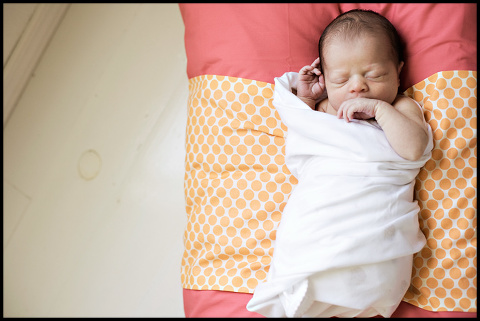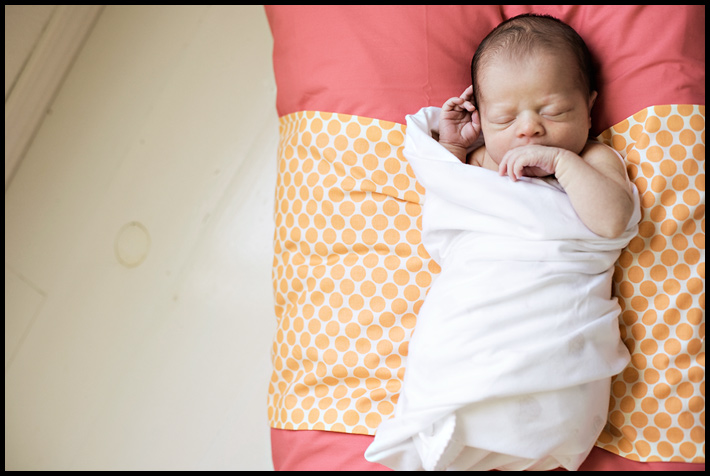 I saw this ADORABLE swaddle blanket and thought we'd give it a try again. The blanket was just so soft and cute.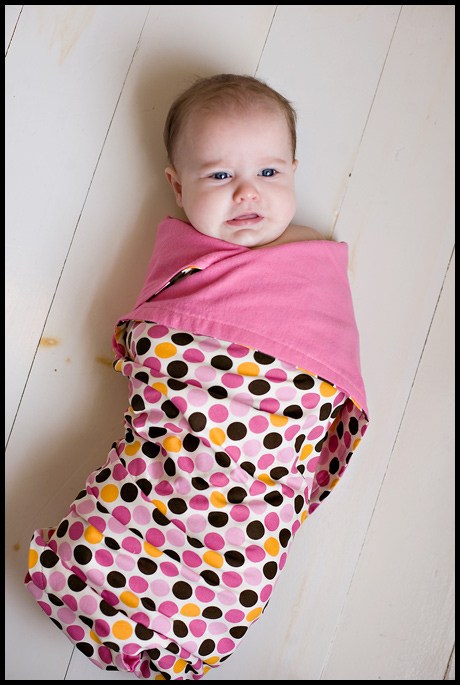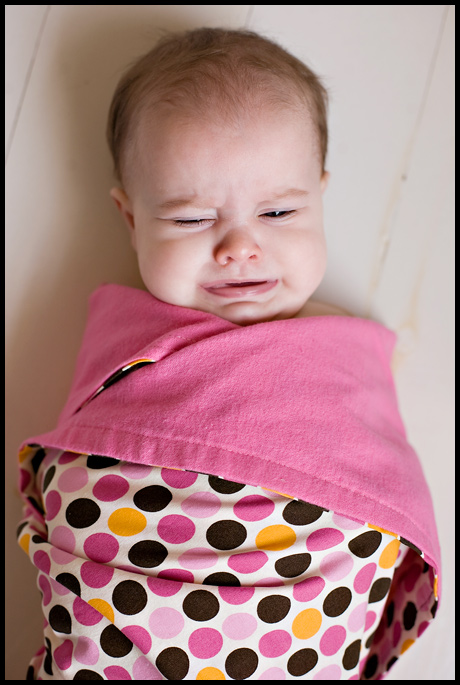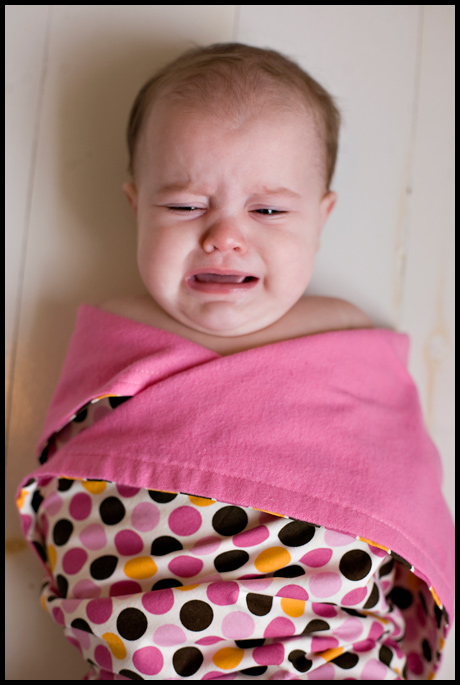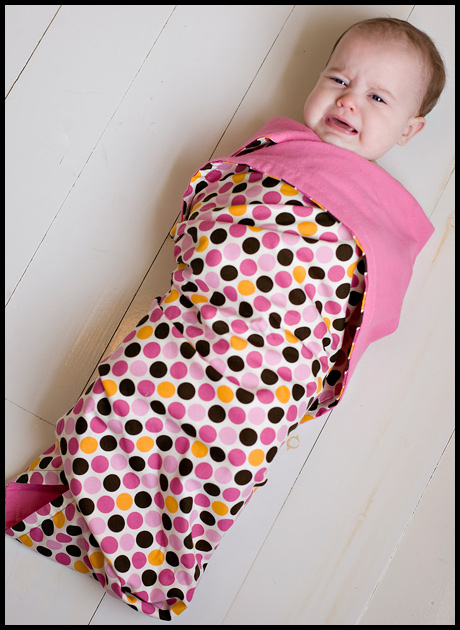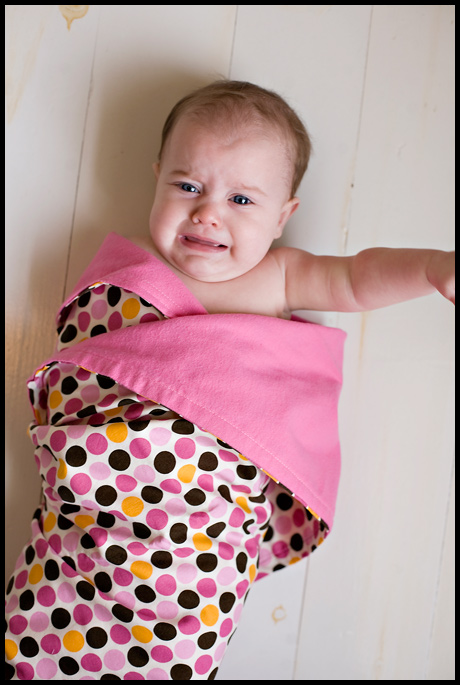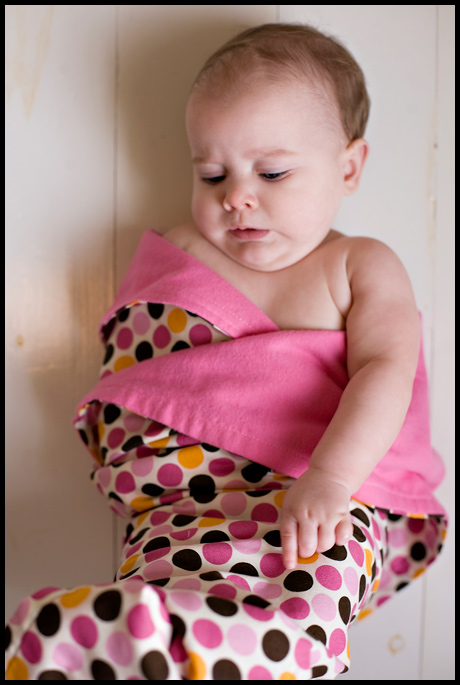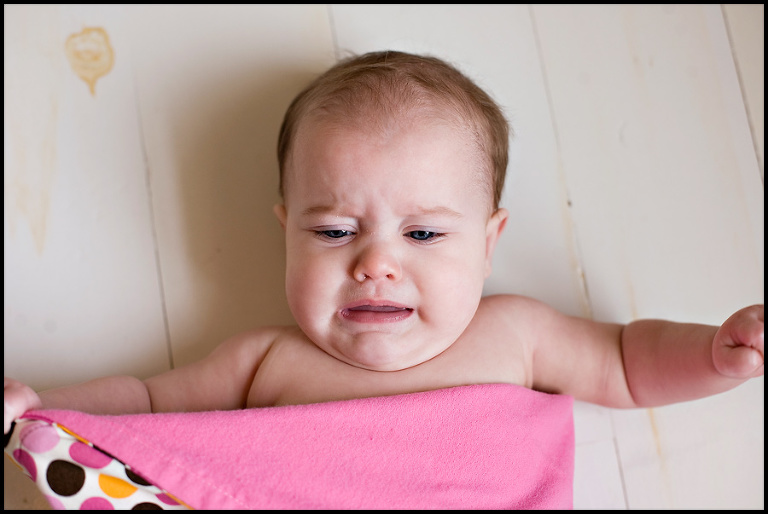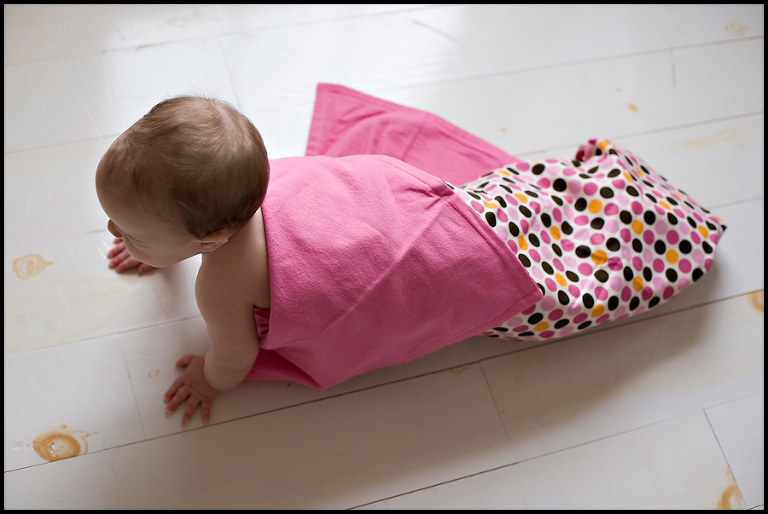 She didn't like it. Good thing it's not for her. It's for her SisterCousin. What you ask is a SisterCousin? It is a sister you get to grow up with but doesn't live in your house so you don't have to worry about her messing with your stuff. In other words…MY LITTLE SISTER IS HAVING A BABY!
MY LITTLE SISTER IS HAVING A BABY GIRL!
MY NIECE AND DAUGHTER WILL BE A YEAR APART!
MY LITTLE SISTER IS HAVING A BABY GIRL!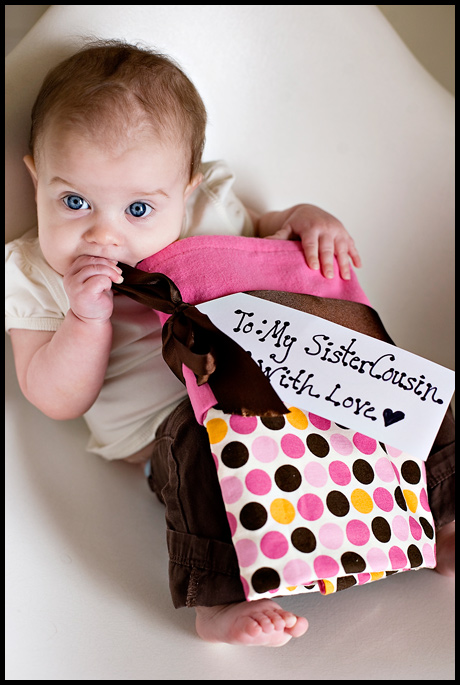 I can't even begin to put into words how excited I am. I am giddy. I can't wait. I am beaming as I type this. I hope I get to babysit all the time. I wonder if my mom will babysit my kids so I can watch my niece. Probably not. I just can't wait….I am seriously beyond gone with anticipation and excitement. I've been told that "Aunt Ashley" is too hard to say. So right now I am leaning towards, "Most Beautiful Princess of Awesomeness". I think it will roll off her tongue quite nicely.
Since it is always fun to give something away too…the etsy seller, LeytonSmiles, that made my neice's blanket is giving one away to you too!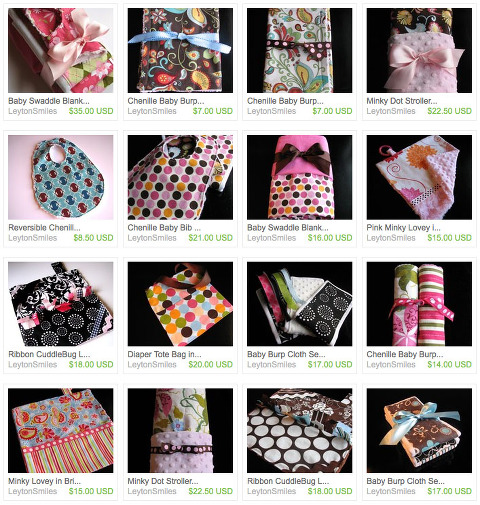 Contest Details:
Prize: 1 swaddle blanket from Leyton Smiles
Contest ends Saturday, March 6th, 2010 9:30pm US Central
Winner chosen at random
Enter by: Tell me something fun you did with your aunt growing up, something you do as an aunt now or offer a suggestion for what my niece could call me….or just leave a general comment.