UPDATE: CONTEST IS NOW CLOSED Charity's comment is the last counting one.
In the course of  500 posts, I have learned a few things from blogging. Here's a few:
1. You truly can meet incredible people online. I now have a circle friends that I feel like I know, despite I've never met them in person. I know their voice, just haven't heard it audibly. My life is more full as a result of their influence and growing friendships.
2. Everyone likes an easy craft….so I'll share one today.
When we opened presents as a family at Christmas we talked to the kids about what gifts God had given them in 2009….then we talked about what kinds of gifts we could give God in 2010. In case you are curious, Big Brother wants to give God lots of Legos in 2010. I wrote down what everyone said and knew I wanted to make a small little notebook to record what was said this year and in the years to come. I also knew I wanted it left out so we could read what was said (I knew I'd forget mine!). It is February and I finally got around to making my book. I had a stash of 5×7 cards that didn't have envelopes, so I used those to make the book….this is a cute idea with envelopes too (store things in the 'pages').
I worked on my book while Big Brother worked on his letters…the whole project took about 15 minutes.

Step 1: I cut one card in half to make a front and end sheet (not necessary)
Step 2: Use tape (I used pretty masking tape) to tape the cards together
Picture 3: All my 'pages' taped together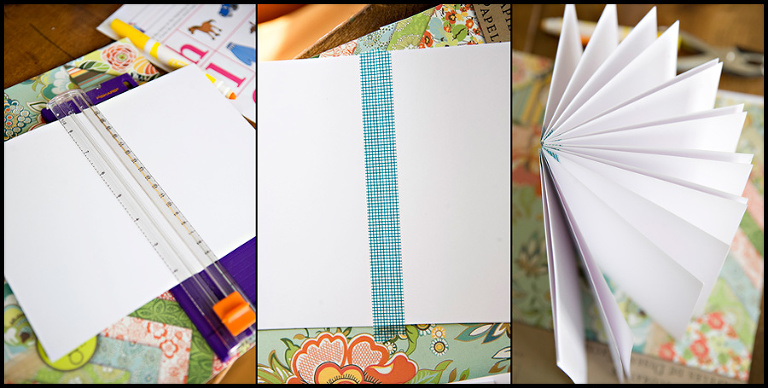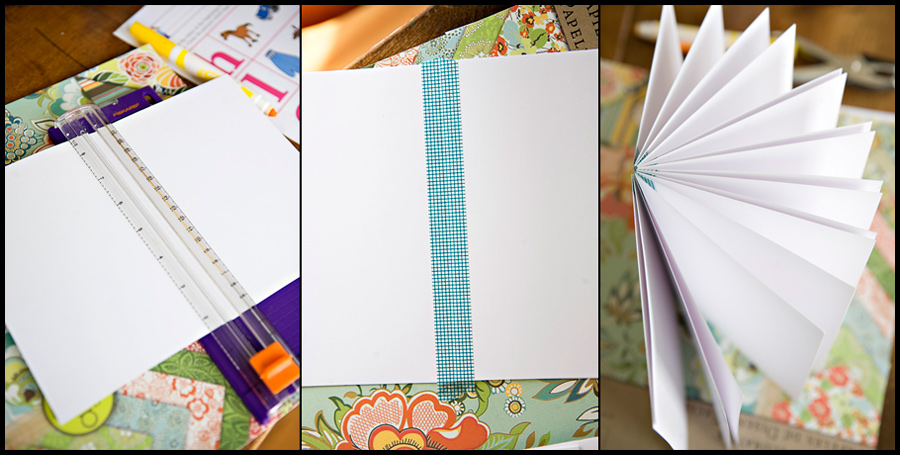 Step 3: Cut paper for the cover. I used double sided cardstock scrapbooking paper. Amy Butler collection (thanks sis)
Step 4: Punch holes in the front and back sides of the cover…on the far left and far right (not top and bottom)
Step 5: Embellish your cover. I used more paper and masking tape.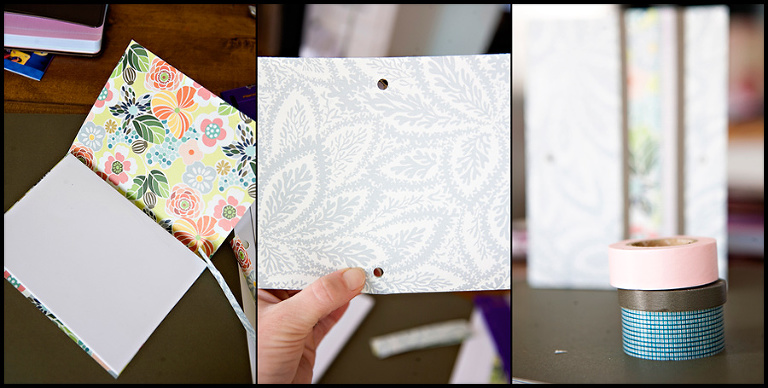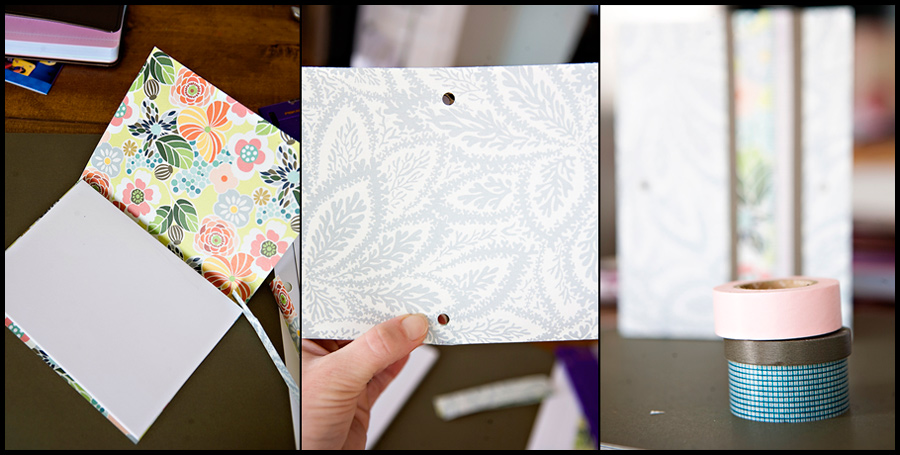 Step 6: Attach your cover to the pages to using masking tape again
Step 7: Run a ribbon through the holes to tie the book shut
Step 8: I taped tags on each 'card' to designate whose page it is…remember I am using my to record things over the course of years.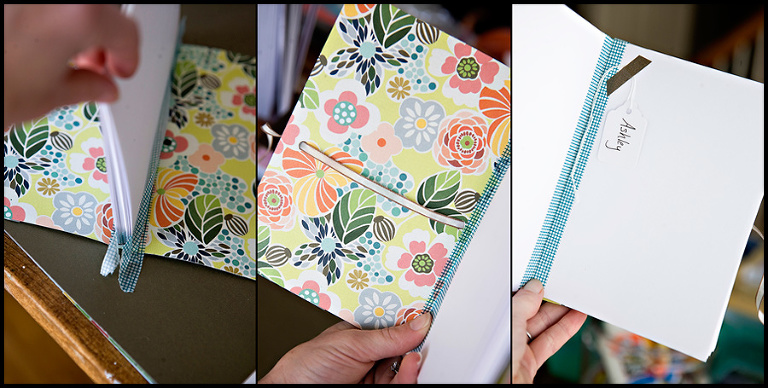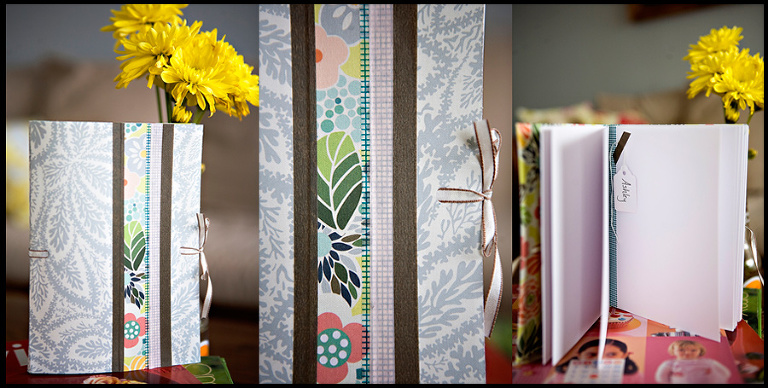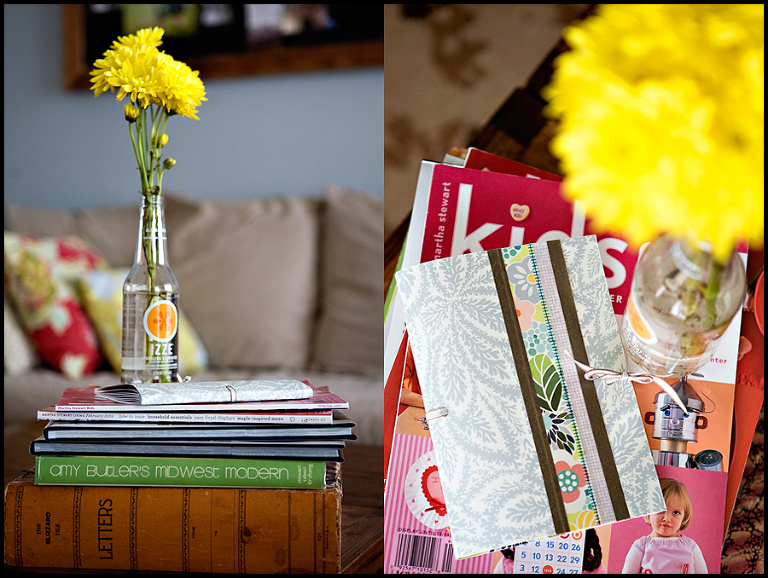 3. Another thing I have learned is that there is some unreal creative talent and inspiration out there. A while back I came across the cutest little bags/wallets and have been anxiously waiting for the fabric combination that screams "This bag was made for you Ashley!"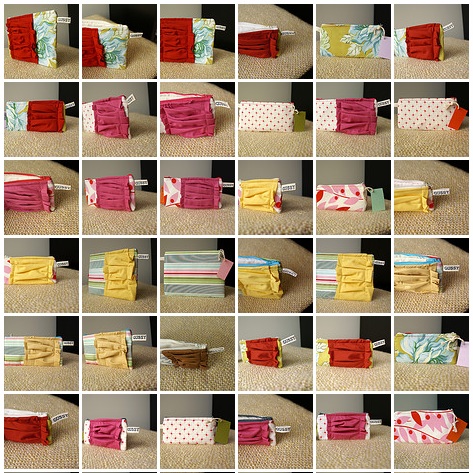 Well while I wait….Gussy is giving one away to you!
Visit the Gussy store HERE and the Gussy blog HERE
Contest Details
One Entry per person
Contest ends on Thursday, February 11th at 7:00pm US Central
Prize is a $25.00 store credit to Gussy
In the comment section tell me 4 things (besides your wallet) you will carry in your Gussy if you win.

Google Reader does not read this blog…don't subscribe