Earlier this week when I posted our adventures in the snow, Susie left a comment with the idea of bringing the snow in. Thanks Susie! We tried it out. Biggest Brother wasn't much of a fan, but the other 2 sure were. It kept the 20 month old busy for nearly an hour! That is no small feat. He kept smiling at me, "Snow. Snow. Snow." Of course, the Star Wars Lego men found their way into the tub.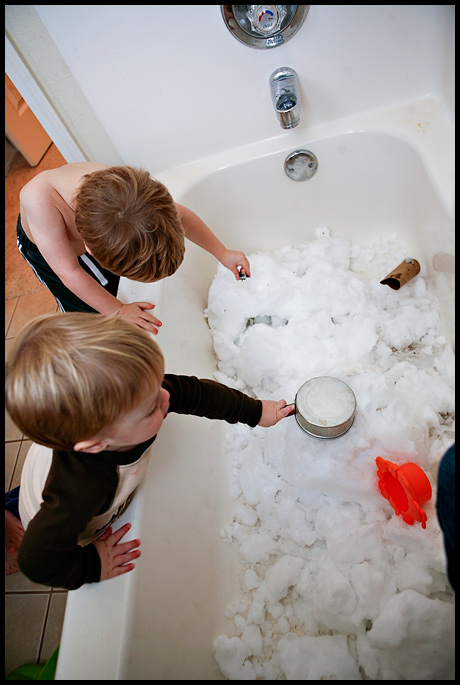 When they started getting bored I introduced water bottles with colored water (food coloring). That bought me another 20 minutes!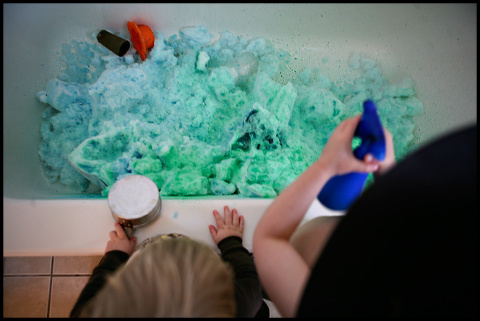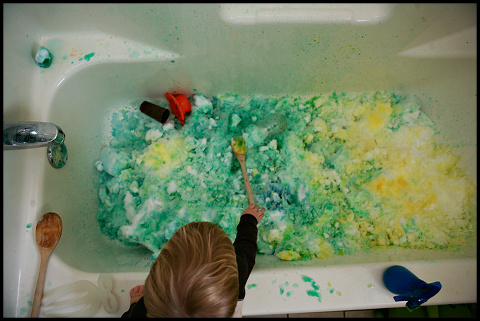 Yes, you can eat the yellow snow.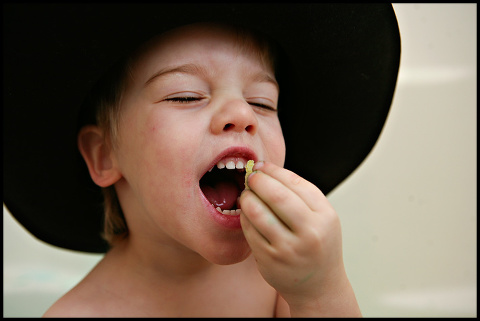 I don't know what the food coloring would do to grout, so be aware of that. There are tons of other things you could add to it…maybe bury treasures to find. The clean up was easy and it didn't involve layers of clothes. Not as fun as outside for my oldest boy (and myself), but for the younger ones it was great. Typically they are so loaded down in layers they don't really get to play in the snow, this was perfect for them….and nice for me!
Google Reader does not pick up this blog…don't subscribe