Now I admit this DIY tutorial is more of a joke than for serious purposes, but HEY I figured there are others of you out there that would like to rock it with a bit of glam. We recently became the owners of RockBand and I like to pretend I can sing – which I totally can't. AND singing is more fun when the mic has a bit of sparkle. The boys think it is funny and "gross". The bigger deal they make out of it only encourages me more – one day they'll figure that out. So here's to you Carrie!
My inspiration: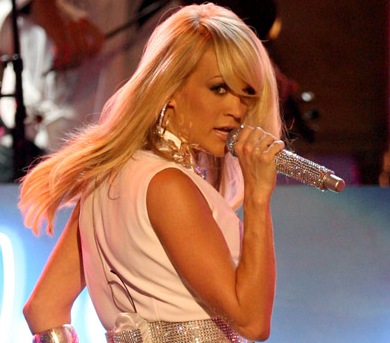 Step 1: Cut your fabric to size. I didn't use actual measurements…
Step 2: Sew the long edges together
Step 3: Put it on your arm and rock it 80s style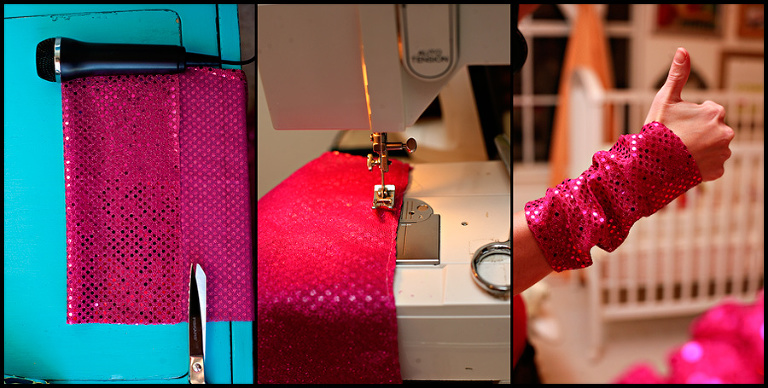 Step 4: Sew down one of the shorter edges. Probably better to use matching thread, but I didn't have any on hand.
Step 5: Measure how long it needs to be to overlap with velcro
Step 6: Sew down the other edge (don't judge my master sewing skills)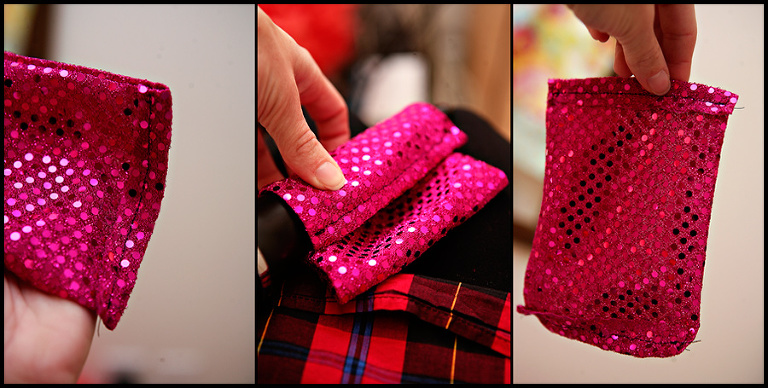 Step 7: Take a break and laugh at your son trying to teach his baby sister how to sing in the mic. There is about a foot clearance between her crib and the sewing machine.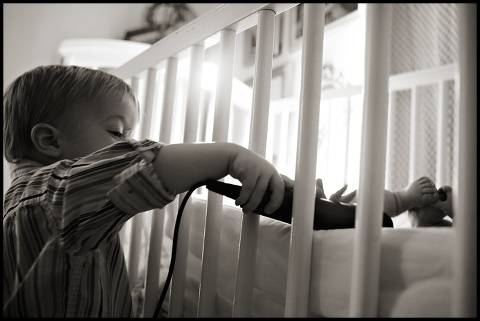 Step 8: Sew down a strip of velcro on the under side
Step 9: Sew down the opposite velcro on the top side. This piece will be sewn on a bit diagonally if the mic is wider at the top and narrow at bottom
Step 10: Make sure it all fits together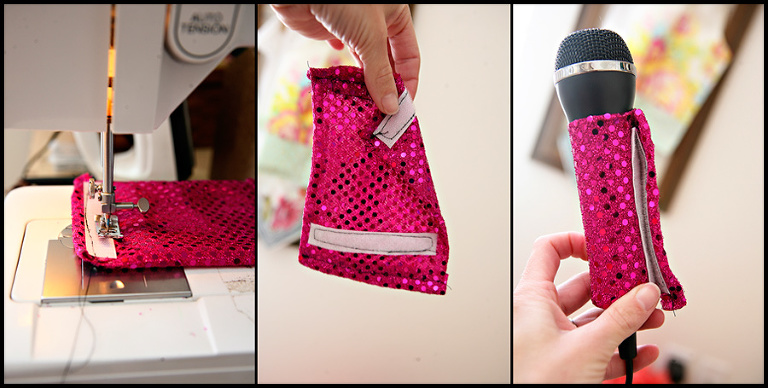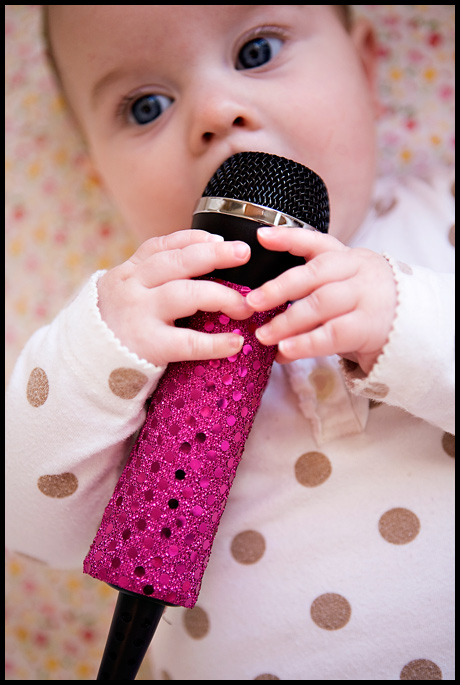 You can tell by the coloring of the pictures that this tutorial didn't just happen in 5 mintues (though it should have). I got about 1 step done at a time over 3 days…hence the daylight and night flash pictures. Oh the joys of creating with 4 kids in the mix! And there you go…a glam RockBand mic cover.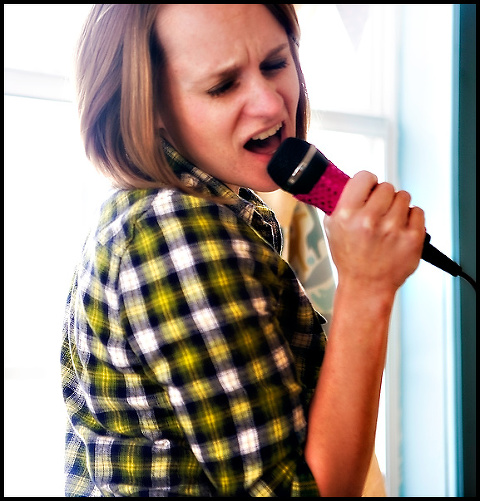 Google Reader does not pick up this blog…so don't subscribe!