Baby Sister got a new headband in the mail and she was sleeping when I opened it….which meant I couldn't try it on her. So I decided to put it on like a pirate's eye patch, grab a sword and jump out at the boys while they were playing with Legos. This is what they saw (minus the camera):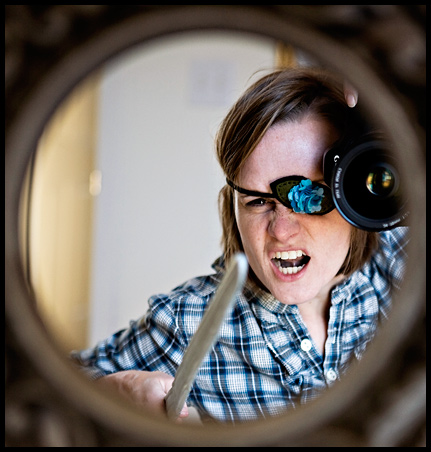 Yeah, I'm a tough looking pirate. (I think you guys just read this blog b/c I post dorky pictures of myself). Anyway, Biggest Brother went nuts over my eye patch and begged me to make him one. "Stocking Stuffer" ran through my mind and I told him I'd think about it.  Of course, I made 4 (4 kids=4 pirates) and have a little tutorial for you. Now I know many of you could make these much bettter and much cuter, but I was going for speed in making them. Naptimes only last so long you know. I finished all 4 in about 30min.
Step 1: Cut out 2 layers of felt in the shape you want
Step 2: Cut iron adhesive (Heat-n-Bond sheets is what I used). Place a women's hairband near the top of the patch, between the felt layers.
Step 3: Iron the layers (felt, Heat-n-Bond, hairband, felt). I placed fabric over the felt when ironing b/c I had cheap felt that was melting.
Step 4: Stitch along the hairband and felt to secure it tightly (if you have kids that are ROUGH on everything)
Step 5: (not pictured) Using embroidery thread make simple stitches only the edges and add any other top embellishments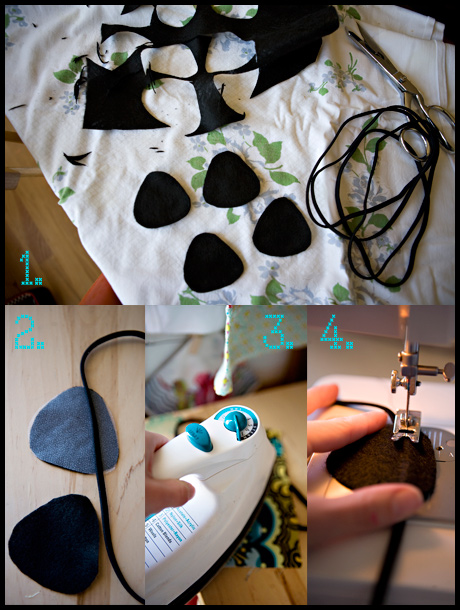 3 Pirates and 1 Piratess (that is what a princess with 3 big brothers that love pirates is called. Just filling you in)
The bands are a little big on the youngest two, but I just tied a knot in the back to get them to fit. You could cut them the right size, but then they'll just outgrow it and you'll have to make more. These fit adults too.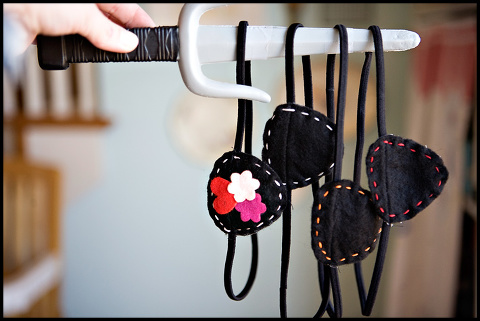 Since these are going in stockings I couldn't take a picture of any of the Pirates, but here is one of the Piratess….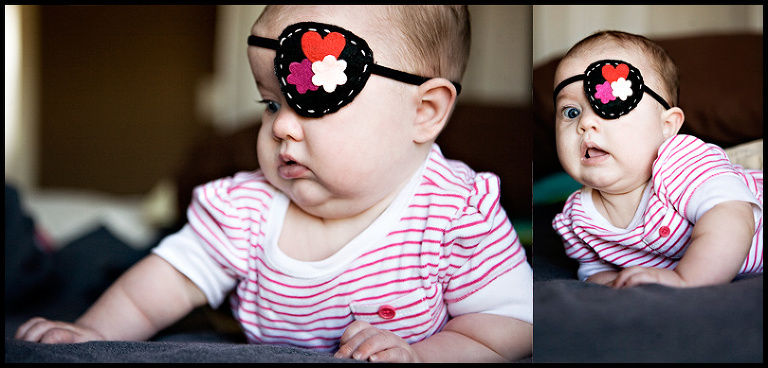 Just to include it…here she is in the original headband. I got it from etsy dealer Clara Clips (I know you'll ask)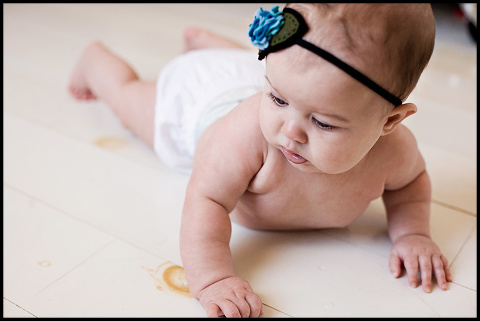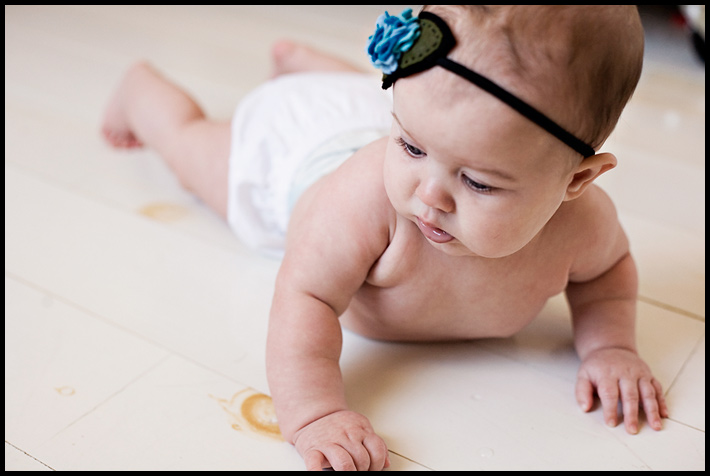 With her current favorite toy…a gift all the way from Egypt. Thanks Liz.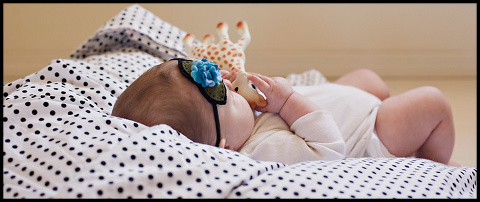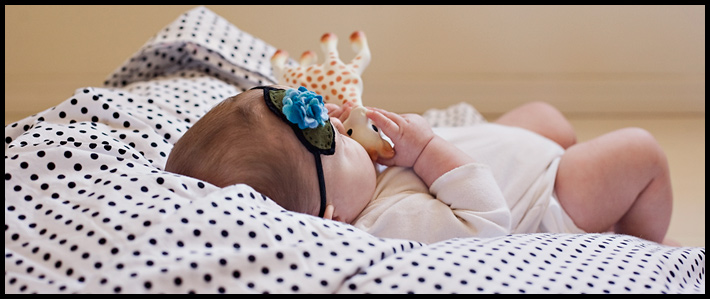 And in honor of my seafaring gang today's Etsy finds are picked with Pirates & The Sea in mind: