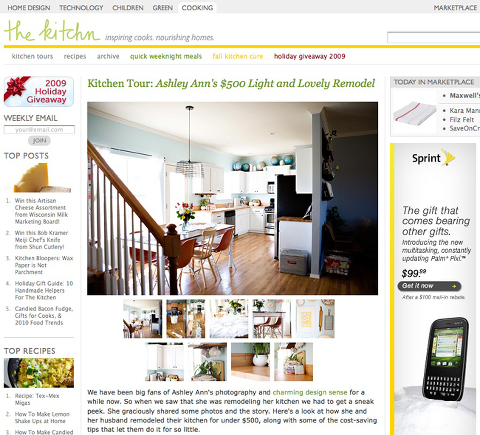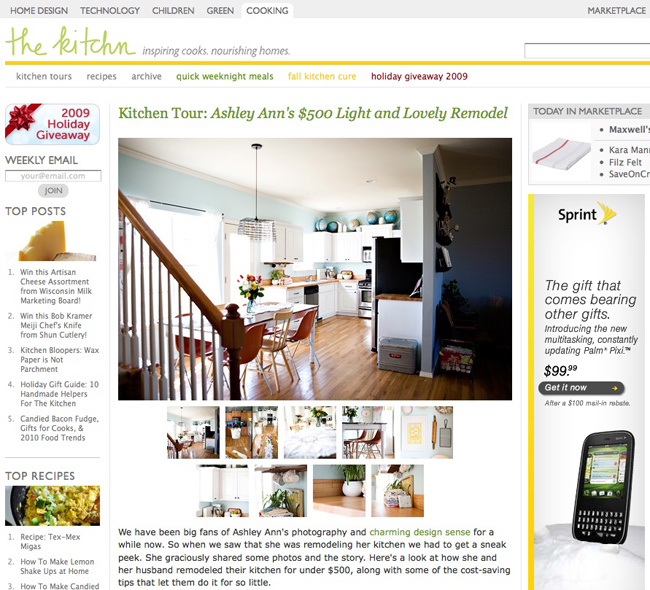 Last Friday Apartment Therapy's Kitchn department did a little feature on our kitchen remodel! Below are the pictures that are on their site and a couple others, but if you want to read more about the remodel and kitchen related things you can click over to read the interview. I was so flattered when she said I had "charming design sense" – I usually think of my design sense as "I like it so I'll nail it to the wall". "Charming" sounds so much better. Thanks Faith!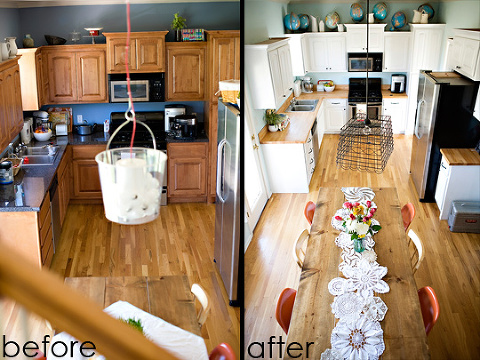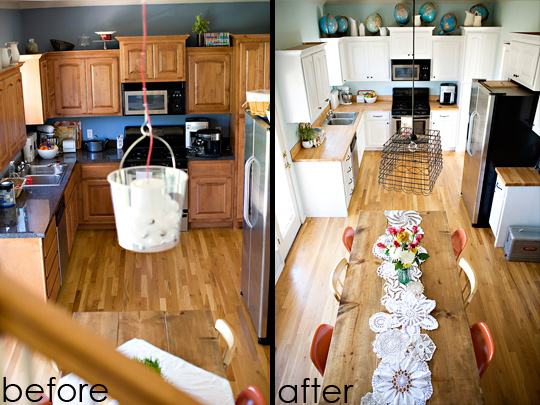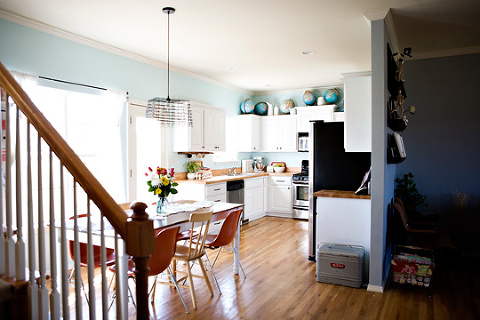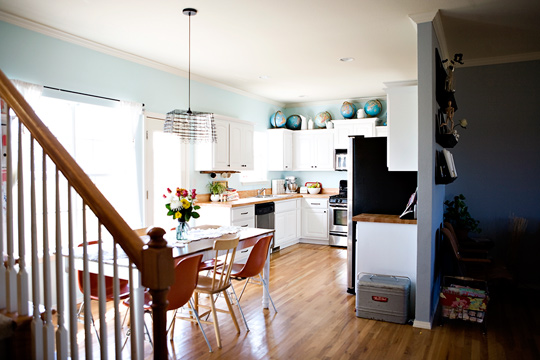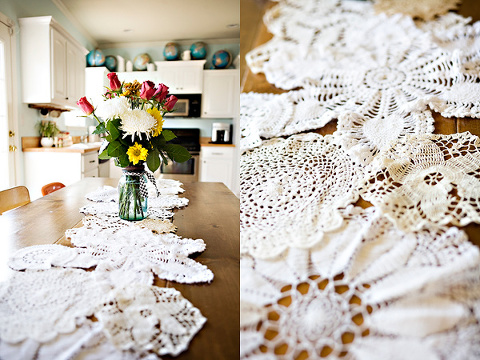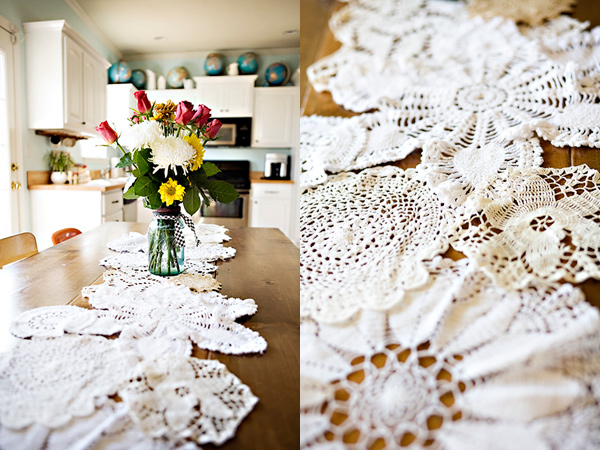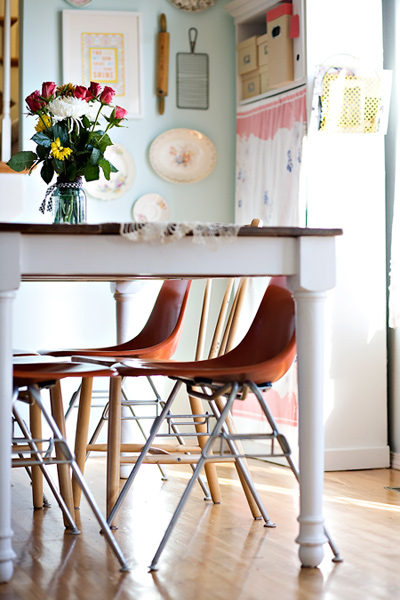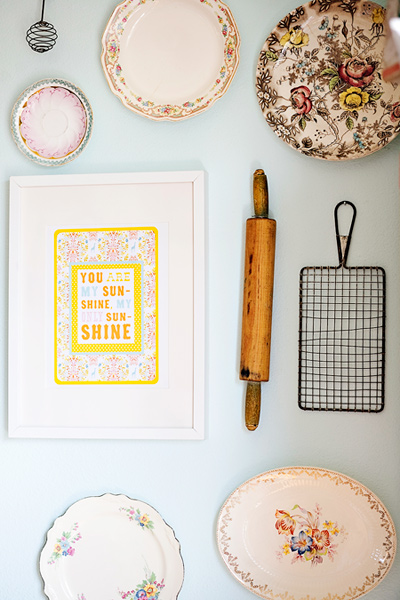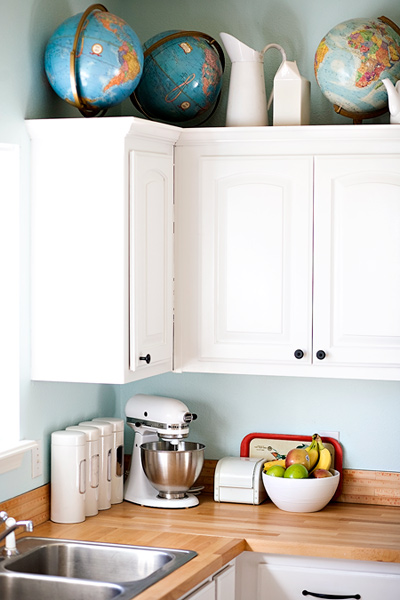 For instructions on how to make a similar pendant light click here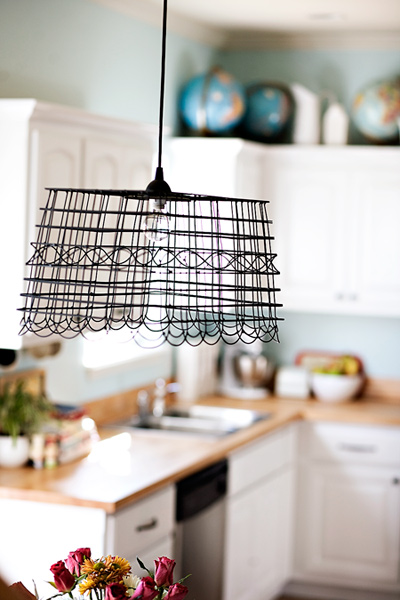 For instructions on installing a yardstick backsplash click here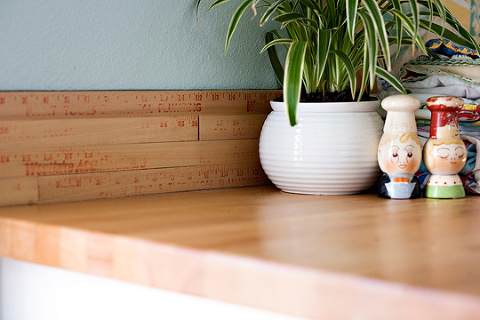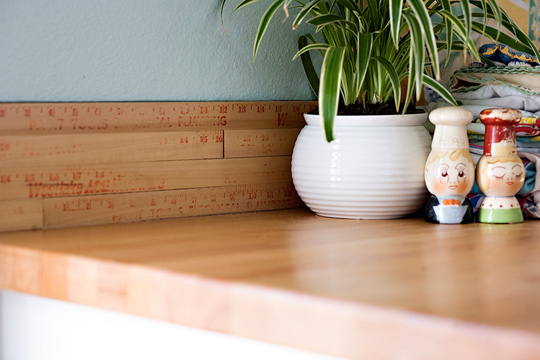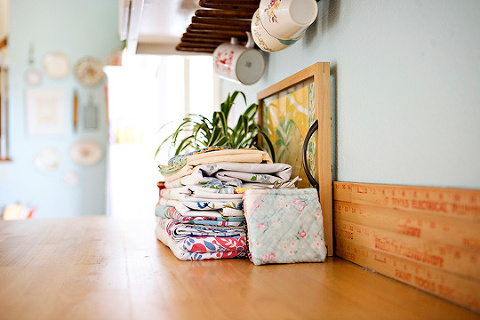 I have gotten a few emails asking me to post pictures of a home tour…problem with that is there is always one room under construction. We are moving all the boys into one bedroom for sleeping and then making another room a playroom – I'll post pictures when it is done, which will probably be in their teen years.
Google Reader is still not picking up my blog