More kitchen pictures to come soon, but until then here's a little before & after. I love the look of open cupboards but it just isn't practical for my family. So this is my small version. I bought the old drying rack at a flea market for a couple of dollars.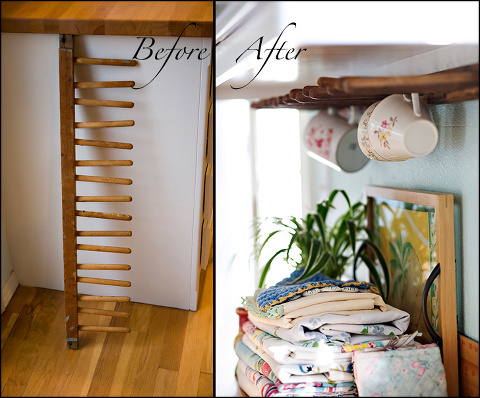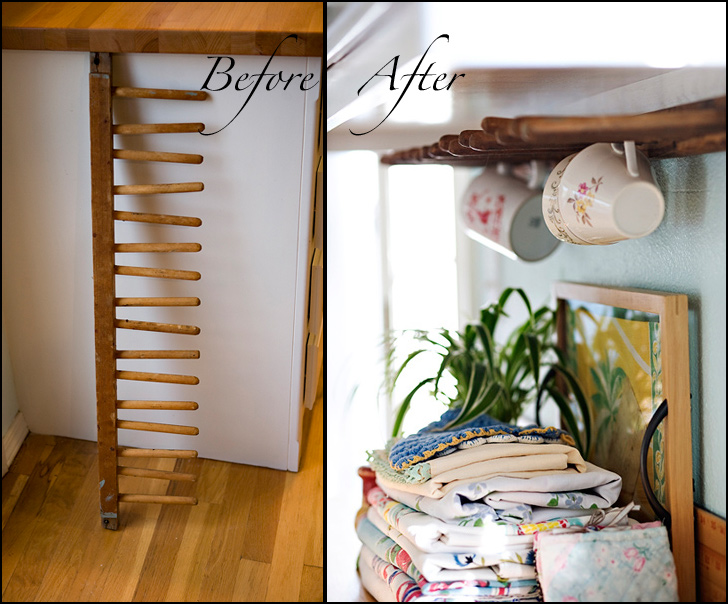 And another ornament:
Biggest Brother wanted his sister's first Christmas ornament to be made of pink legos, so I helped him create it. Yeah for spray paint.  I think one day she'll see it as 'just perfect'.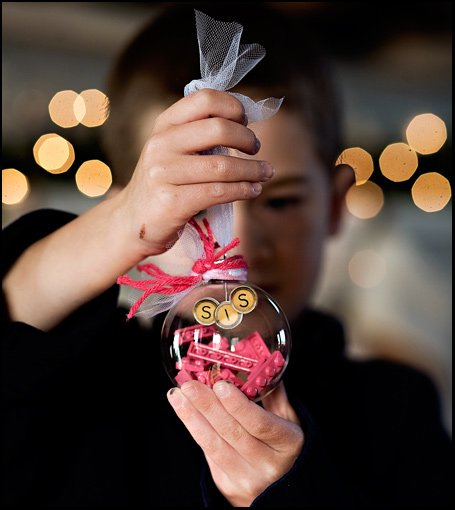 So I thought I'd do another round of Etsy buys.  This time it is for a baby girl – can't imagine who I was pretend shopping for 🙂
I will note that each time I create one of these it deletes my old one. You'll be able to click on the shops until next Friday. After that the picture won't link to the sites, you'll have to search on etsy for the items I feature.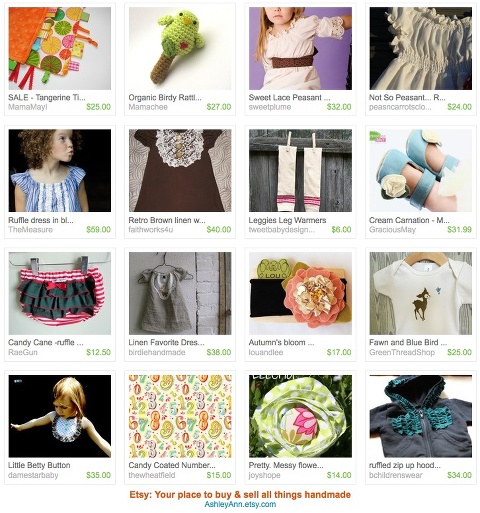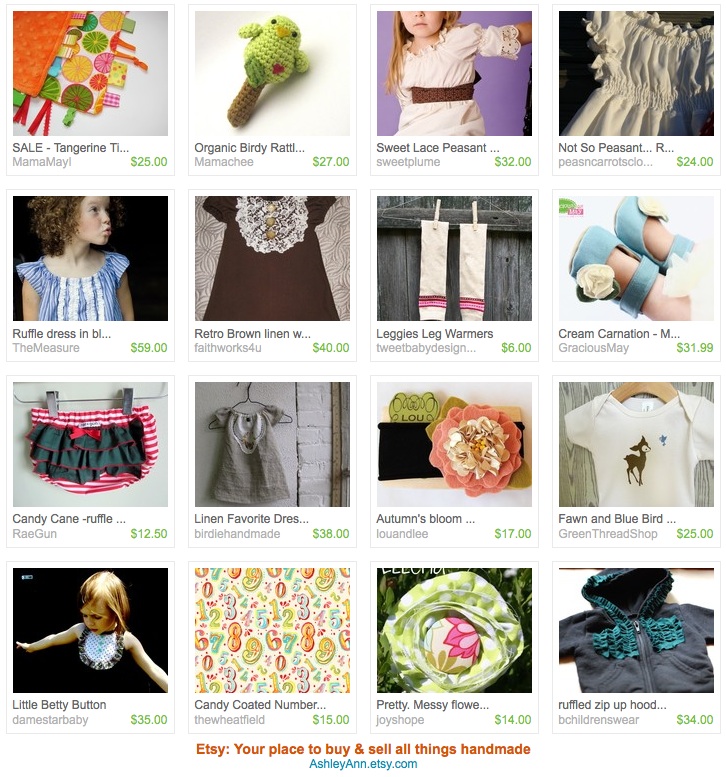 Google Reader is still not picking up my blog