I've always dreamed of a cute, well-organized closet, but mine is far from that. My daughter's, however, is shaping up quite cutely. Remember the hangers I made? Well, now there are dividers too. Necessary…probably not. Fun to make…yes. Good gift idea for your next baby shower or a Christmas present for a new mom…you bet (especially combined with the hangers)!
Supplies: paint, scrapbooking paper, Mod Podge, # stickers, wooden letter "O"s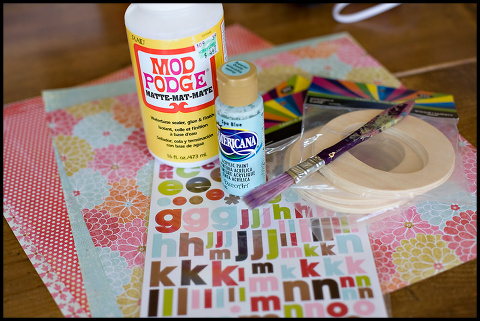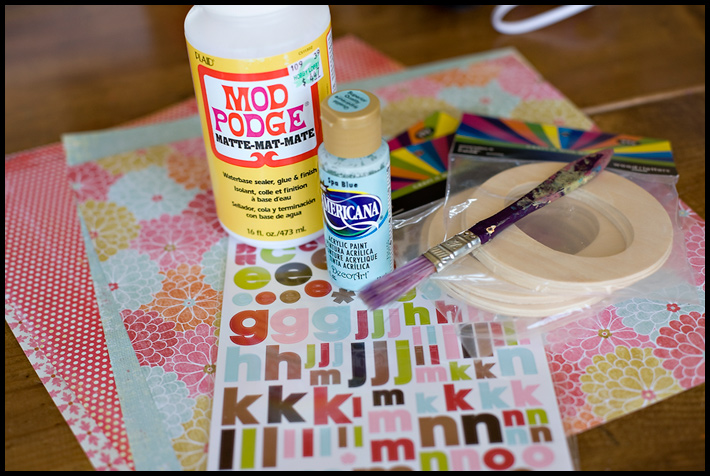 Paint the back. Trace onto paper. Glue paper to wood.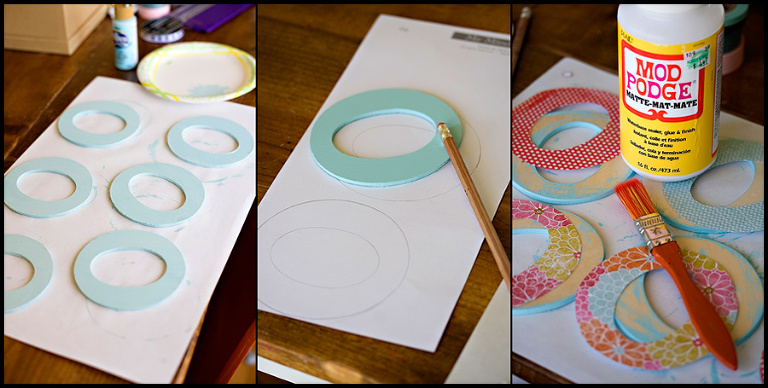 Trim paper. Add stickers for the sizes. Top coat with Mod Podge.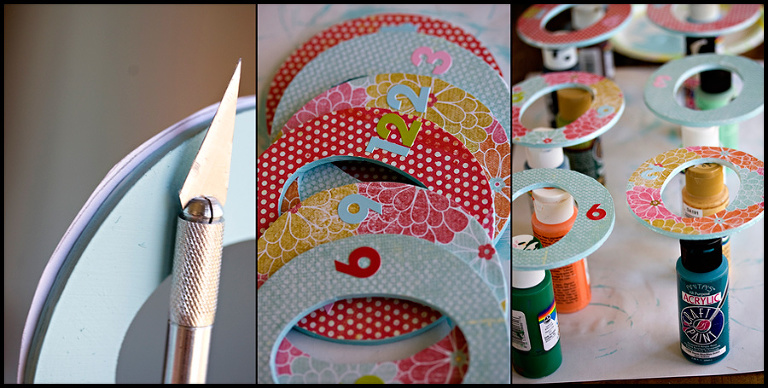 Step back and enjoy your cute new closet.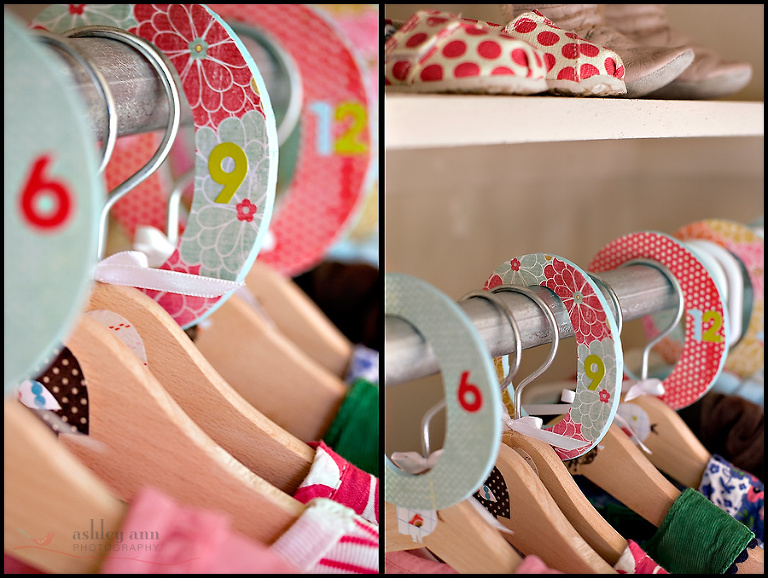 Save