Okay you ladies that deem yourself as not having a crafty bone in your body…this tutorial you will love! Now, of course, there are TONS of ways to customize and create an apron…this post is not going to touch on any of those. I originally saw this idea in a Martha Stewart magazine years ago. These would make super cute Christmas gifts to go along with some homeade cookies or some other finger licking good food…
Supplies: Heat-n-Bond tape, ribbon, bandana, Fray Check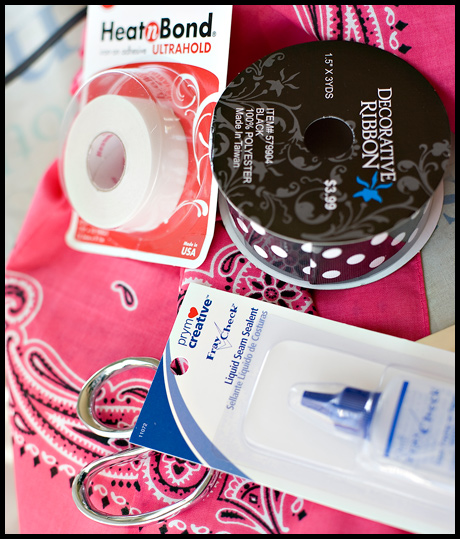 Step 1: Cut your ribbon long enough to go across the width of the bandana and wrap around a body…tied in a bow. Apply Fray Check to ribbon ends to prevent fraying.
Step 2: Cut your Heat-n-Bond tape the width of the bandana
Step 3: Iron on the Heat-n-Bond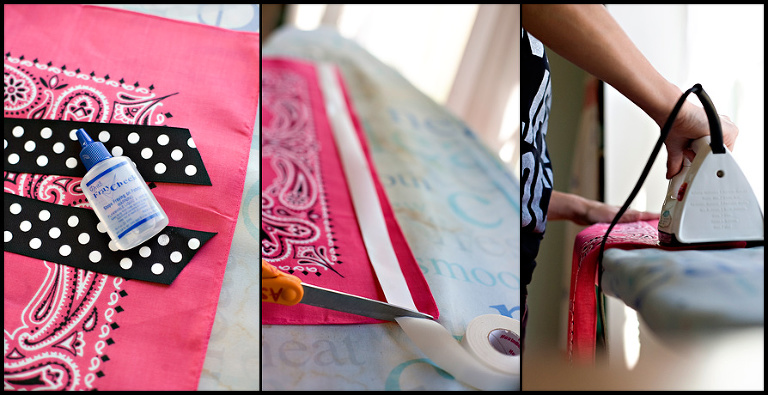 Step 4: Remove the paper backing from the Heat-n-Bond
Step 5: Center your ribbon on the center of the bandana
Step 6: Turn ribbon and bandana over to iron together. If the ribbon has a print on it, the iron can mess that up if you iron directly on it.
Step 7: Pose like you are a rockstar for pictures.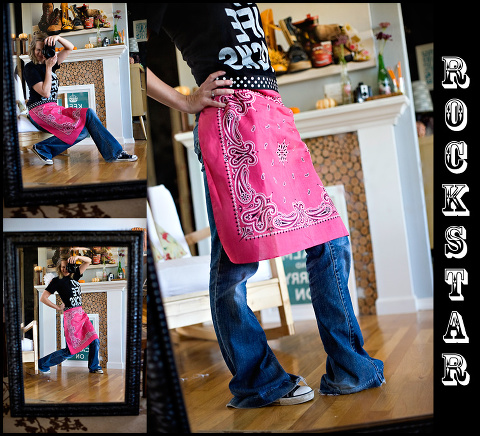 I love these aprons because they are inexpensive and cute…which means I feel free to use it alot without worrying about messing it up. If you know a big sports fan you could make it out of the colors of their team….OSU an orange bandana with the polka dot black ribbon.