WARNING: This post may cause a strong urge to have a baby.
I love to watch her wake up. Baby yawns kill me.


Big Brother likes to join her on the bed in the mornings. On this morning he relayed the story of my plane ride. I am now just as cool if not cooler than Indiana Jones in regards to adventure. It's was fun to listen to how proud he was of me and how much watching me fly impacted him.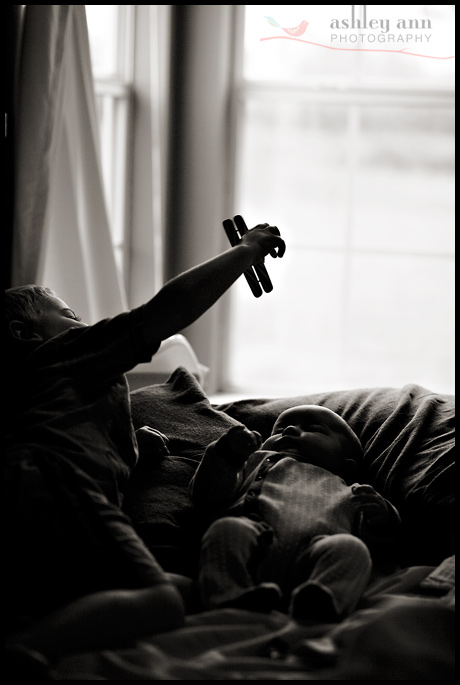 Hanging out with her brothers in the morning…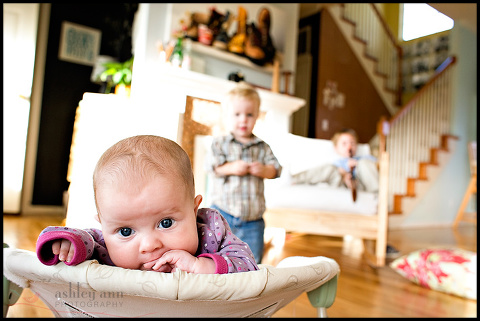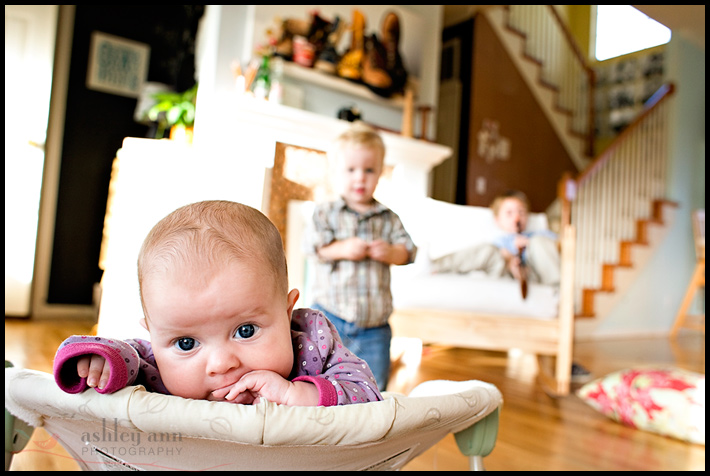 Nap time…and outfit #2.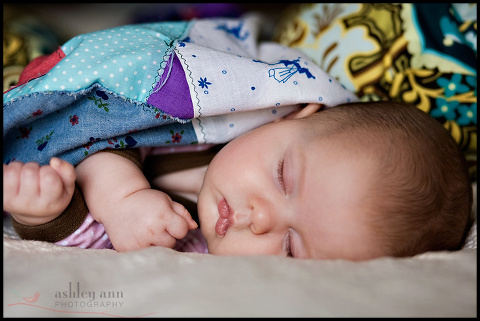 Nap time on the bed didn't last long, she prefers that I hold her in the wrap. So we did a little crafting together.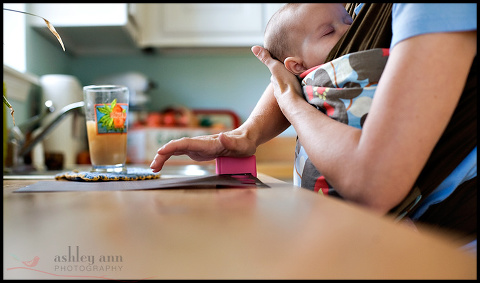 Enjoying a little afternoon lego play with Big Brother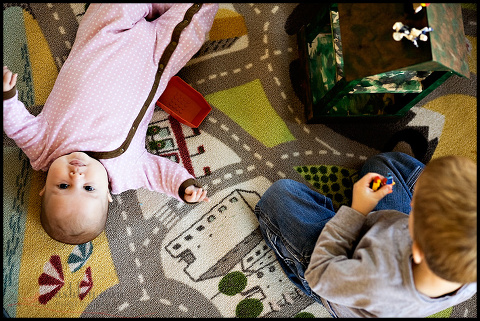 Crying…and being comforted by tender hearted Big Brother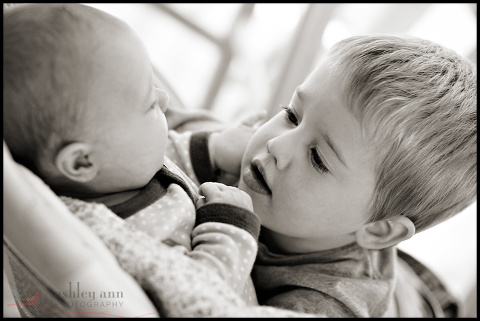 Going for a walk…Littlest Brother pointing out her body parts. "mouth. nose. hair."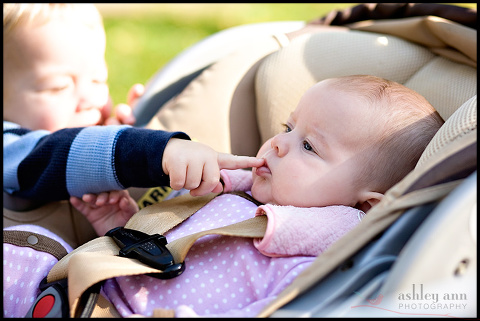 Back at home and enjoying the window view while sporting her ElleBow (see the link at the bottom of the page)…I love the handmade flower. (outfit #3)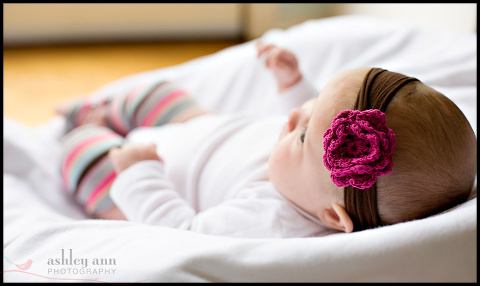 Getting a little mid-afternoon cuddle from Littlest Brother. Leg Warmers – my FAVORITE girl accessory.
I love how cute AND practical they are….and her chubby thighs are just too much in them!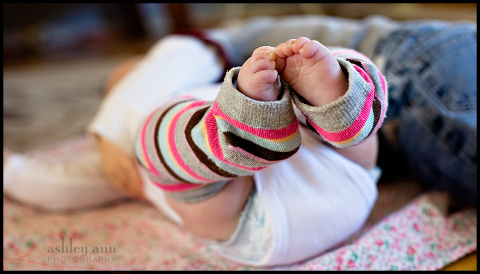 Falling asleep while I was trying to get some new pictures of her. Already bored with the camera.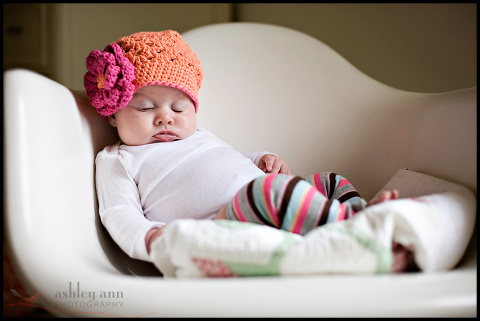 Finishing up the day in outfit #4 –  a dress made by my friend Lauren. She is shocked that I don't enjoy washing all the clothes she spits up on or drools all over.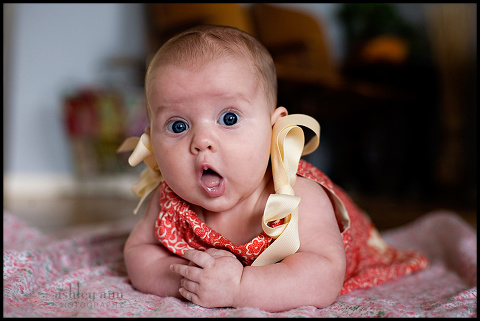 I told her when she is bigger she has to do her own laundry.
Her days are so different from Biggest Brother's when he was a baby. Have I mentioned I love having a 'big' family? My cup overflows…so does my washing machine, dishwasher and trash cans 🙂