For the record the baby isn't due until the middle of this month…however, I was done being pregnant about a month ago (probably more like 8 months ago). I tried just about everything in the Oklahoma heat wave, well everything active to get to meet her a little early. I think I'll spend next week laying down eating chocolate and let the boys live on snacks and tv – maybe that will get me to a hospital.
We headed out to BlueBell's Taste of Summer – it was nearly 100 degrees when we arrived at 9:00am. I think the boys liked the trolley as much as the ice cream.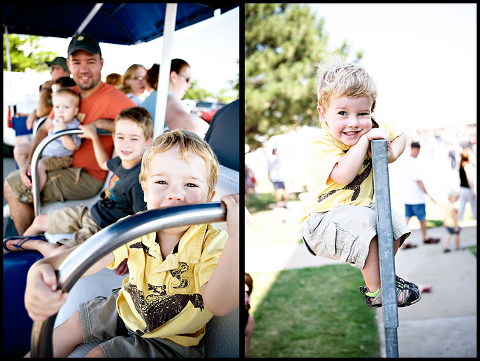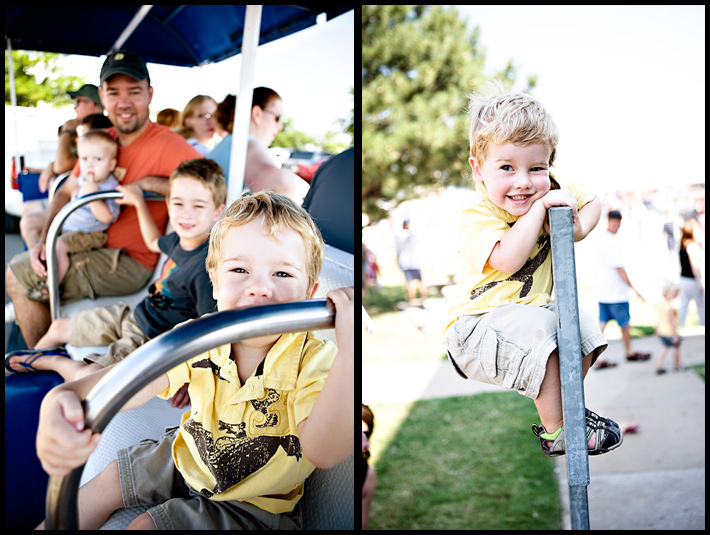 The first round of popsicles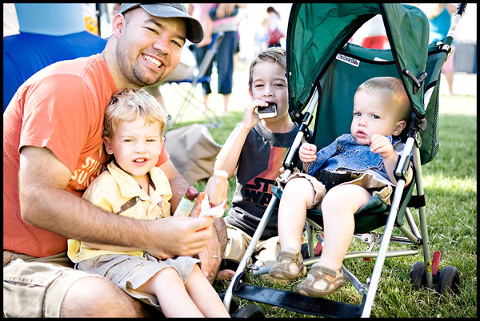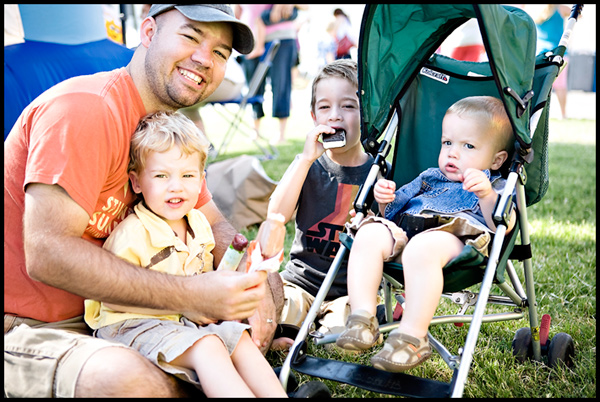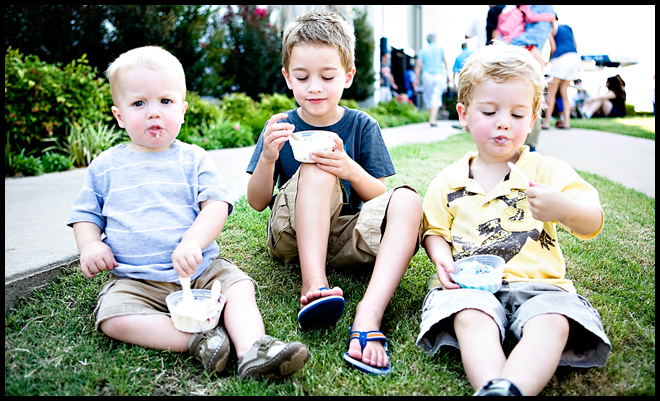 My second bowl. I would have ate so much more, but once I sat down I couldn't get back up to get in line again.
I asked the plant manager how many scoops of ice cream it takes to put a woman into labor – he just laughed at me. His wife was 9 months pregnant 4 times too.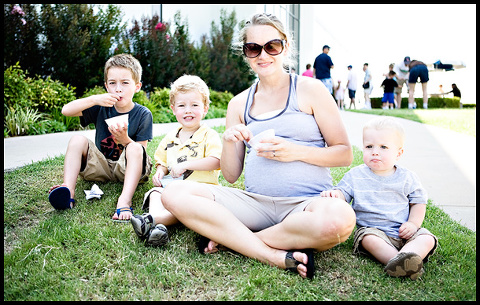 Later that evening I chased the boys with my camera at a splash park. That didn't work either. Our youngest loves splash parks as much as his brothers.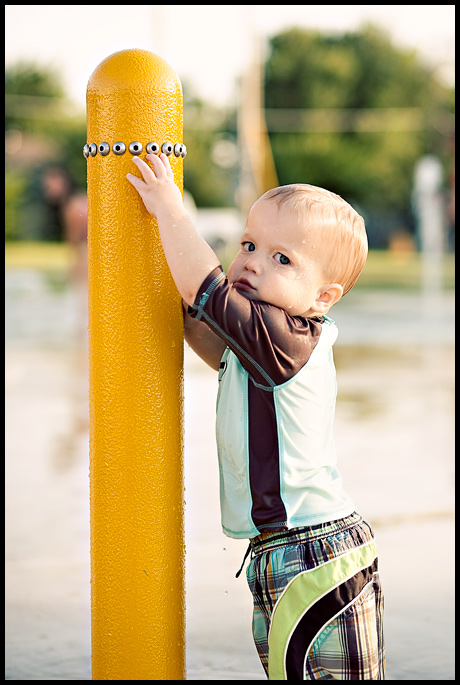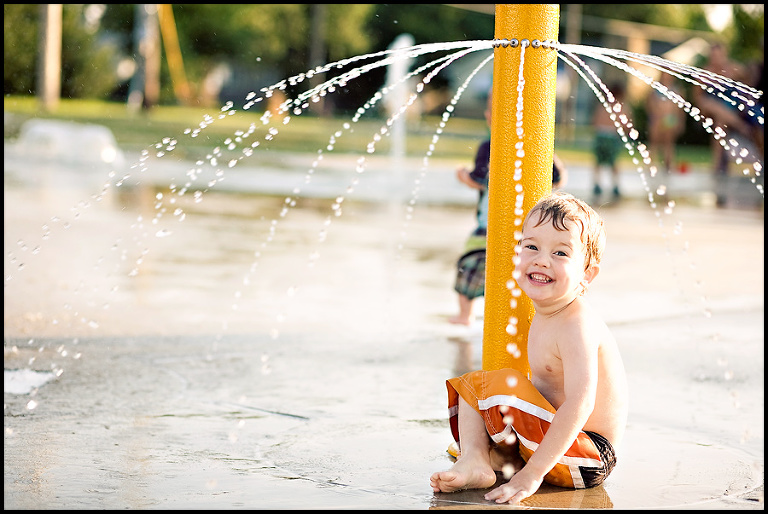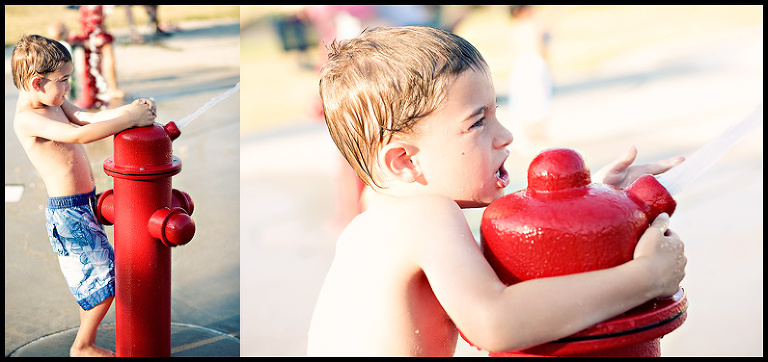 A pool date with my oldest. Upon entering the pool I did have the thought, "What happens if my water breaks while I am swimming? Would I know? If I did know, would I tell the lifeguard or just sneak out." I probably would have told and then would have been remembered as the lady who they had to close the pool down because she contaminated the water. That didn't happen either. (these pics taken with my point & shoot – and underwater casing)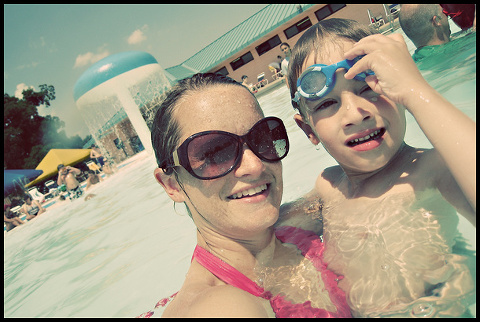 We saw the boys' cousins there….my boy being flipped by his uncle.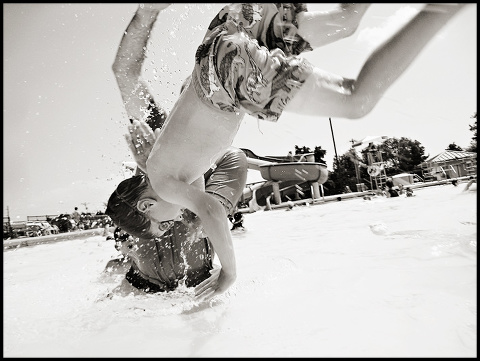 Underwater with his cousin. The water was real cloudy from chemicals.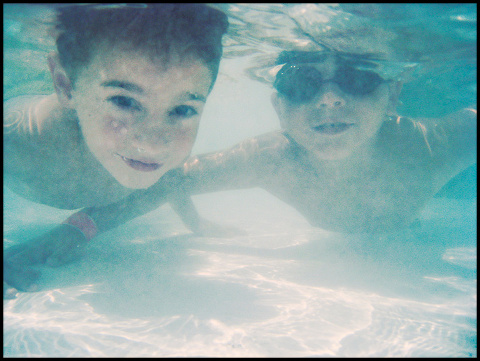 I'm off to find a Hershey bar and a good chick flick…and a babysitter to chase the boys