I am not bashful about my love for BlueBell ice cream. In fact, as I write this it is 100 degrees outside and since hot coffee doesn't sound great I am snacking on a bowl of BlueBell coffee icecream while I type. If you mix double stuff Oreos with BlueBell Coffee ice cream – incredible. Chris used to work for BlueBell when Biggest Brother was one. Biggest Brother and I would go visit him for lunch once a week and get ice cream straight off the line…words do not describe how good it is. In fact, that was my one request of him for my 30th birthday…figure out how to give me that. Each year BlueBell hosts Taste of Summer. It is pretty much an all day event. For a small admission price ($4.00 over age 6) you get all the ice cream you can eat – and there is all kinds of games, entertainment, etc. We've gone since Biggest Brother was 3 months old…all my pictures before 2007 were on film, but here are a few from the last two years:
2007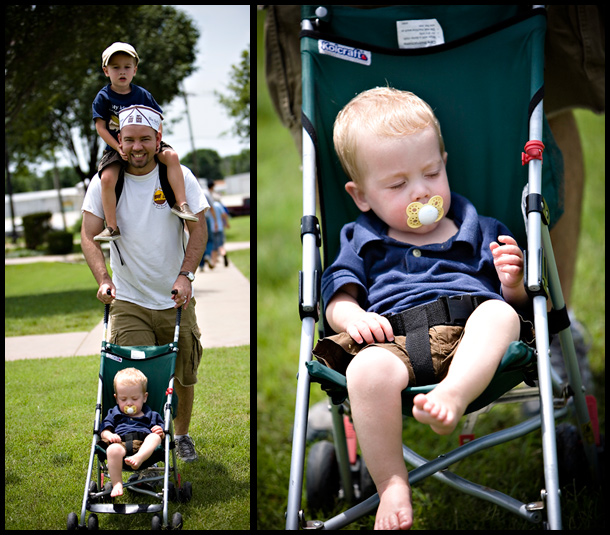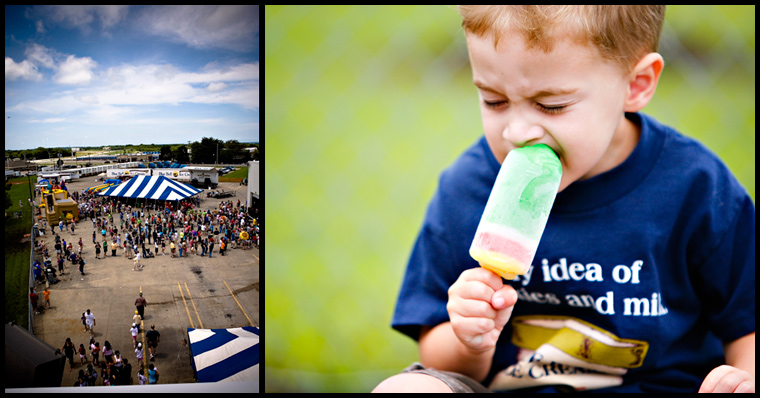 2008 – crazy how much older they look than the year before
Taste of Summer is this Saturday. You can find information on times and admission here.
I know I said I post pictures of the nursery this week, but I didn't get around to it. I will have a post on Monday on the reading bed we made for the nursery…so check back then. sorry.