My office/craft area is becoming a nursery so I am working hard at getting all my random craft stuff under control and organized. With more free time from not shooting I am going a little crazy with DIY projects for her room. To name a few things I am currently making: a platform bed, a rug, curtain rods, a picture wall, a mobile, some custom artwork….and that is all after I convinced Chris to help me tear out carpet and put in painted wood floors! He's a bit of a pushover for both his girls 🙂   As I finish up things I'll post pictures….
In the meantime, I needed a few containers and opted to go the repurposing route….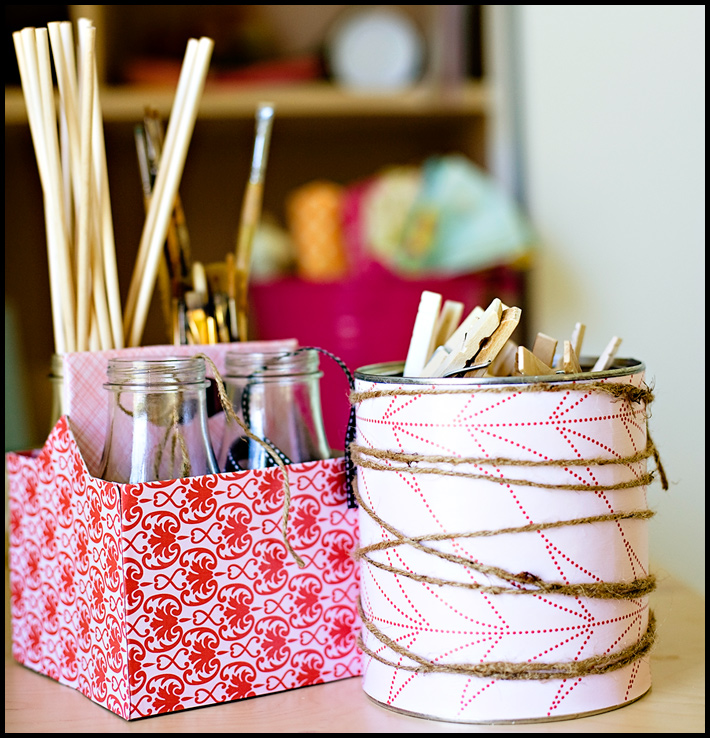 I saw this post on Design*Sponge a while back and made it to fit my needs.
Frappuccino box + Mod Podge + Scrapbooking paper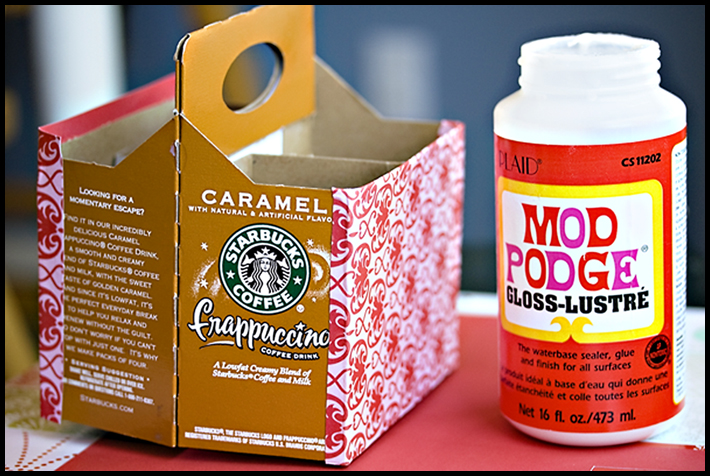 I measured all the paper to the size of the box. Then covered the box in Mod Podge…then put on the paper. Finally, I did one last coat of Mod Podge over it all.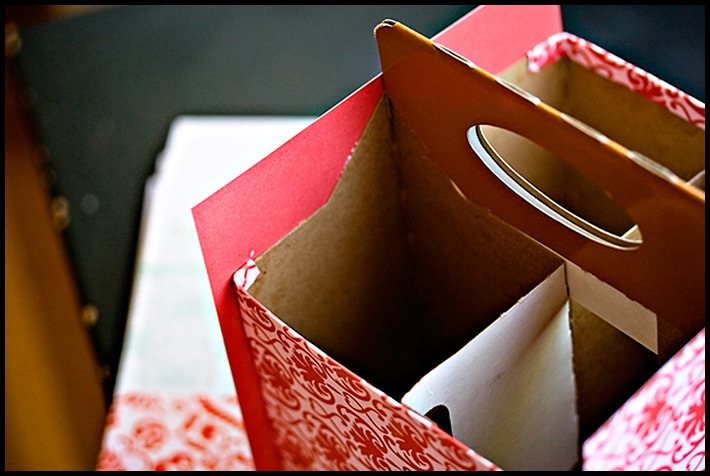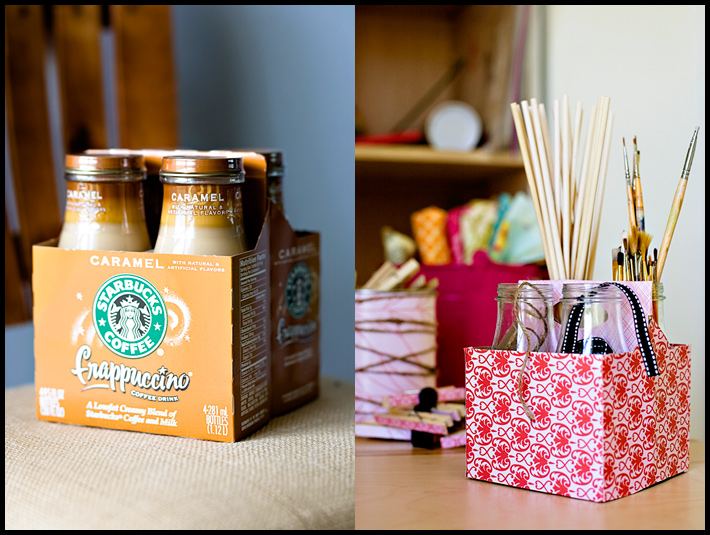 Along the same idea…needed something cute and easily accessible to hold all my clothes pins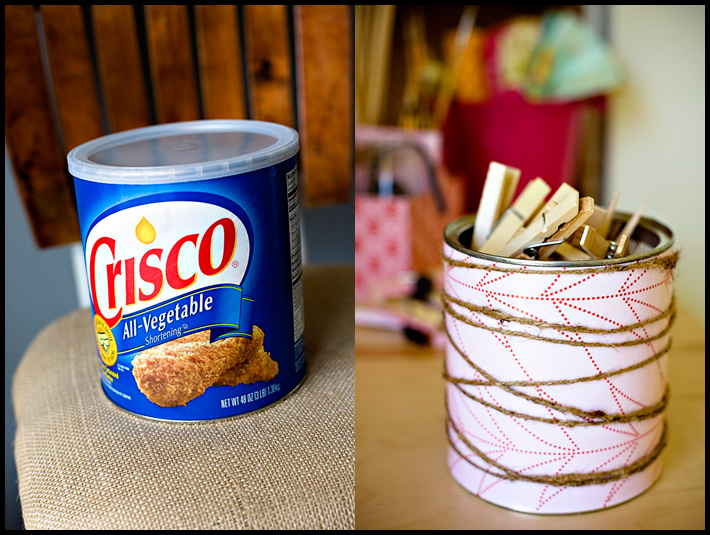 Why is turning trash into something cute so fun? Off to find something else to Mod Podge 🙂