As a little gift to the girls that attended the dress making brunch (previous post), I made them each a set of clothes pin magnets. I found the idea on the Pin and Paper blog. I thought it was an appropriate gift for for the brunch for these reasons:
1. Clothes pins can be a reminder of the dresses we made, but more importantly the little girls they will be going to
2. Magnets – who can't use more magnets?
3. I love clothes pins. My friend Cindy joked with me once that clothes pins and twine can define how most of my house is decorated. She is right, I use them for everything and now I have a way to make them even cuter!
Step 1: Cut your paper. At first I cut mine larger than the clothes pin and cut it with an exacto knife after gluing it to the clothespin.
I changed though and found it easier to cut the paper to the correct size before gluing it to the clothes pin.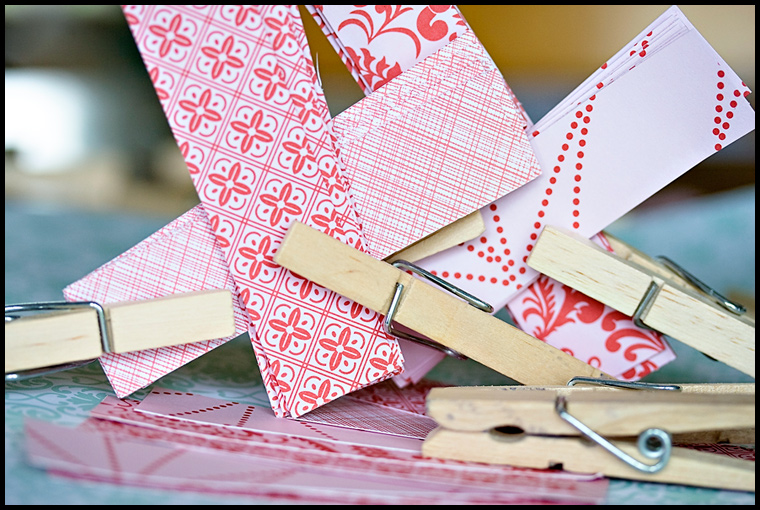 Step 2: Glue paper to pin using Mod Podge. Put the Mod Podge on the pin, then press down the paper.
After dry, put another coat of Mod Podge on top of the paper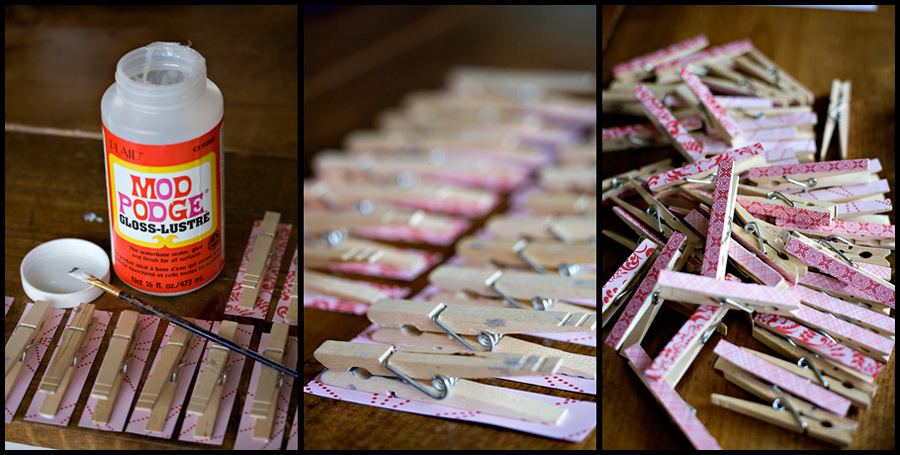 Step 3: In a well ventilated area attach magnets to the clothes pins using E6000 or another strong adhesive.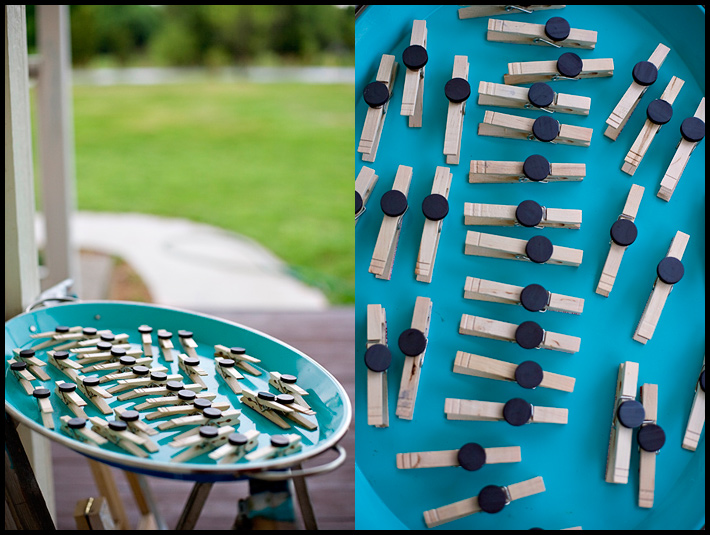 The Final Product
If you aren't a DIYer or just don't have the time to make them, you can purchase sets from Pin & Paper's etsy site.