I thought I'd share another idea…something I made for Christmas gifts. In middle school I had an art teacher named Jennifer Brown (I had her husband Rob Brown in high school too). In 7th or 8th grade she taught us how to do batik printing. I had so much fun and have always wanted to do it again…now decades later I finally did it! If anyone knows the Browns (I think they are still local) you should send them a link to this! It is pretty simple to do – in simplistic terms you:
Melt wax (I used beeswax from Hobby Lobby)
Apply wax to fabric (I used wood block and rods, flour sacks from Walmart for towels)
Dye fabric (I used Rit liquid dye, added HOT water & salt)
Dry fabric, iron out wax
Wash
Now those directions won't really help too much. You can find better ones HERE courtesy of Martha Stewart.
Here's my supplies, the wax melting, the fabric after the wax was applied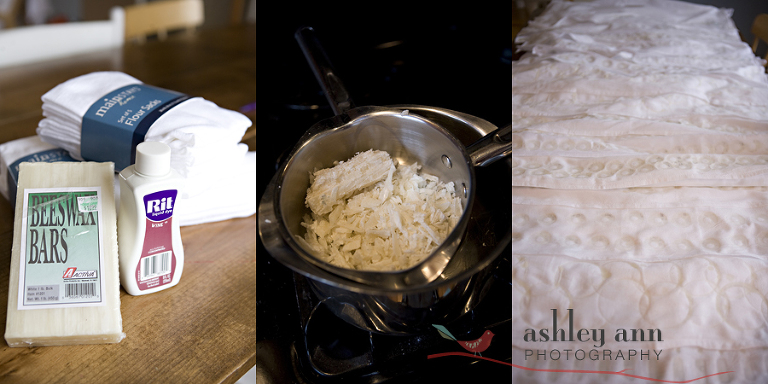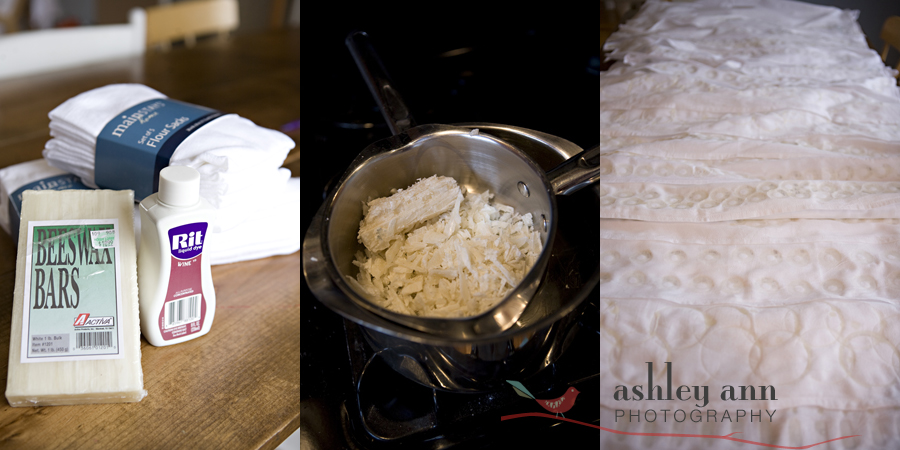 The dyeing process (some I dyed wine, then denim blue hence the purple), drying process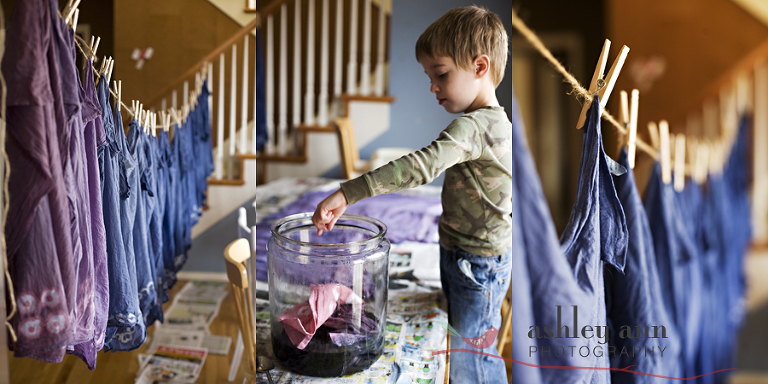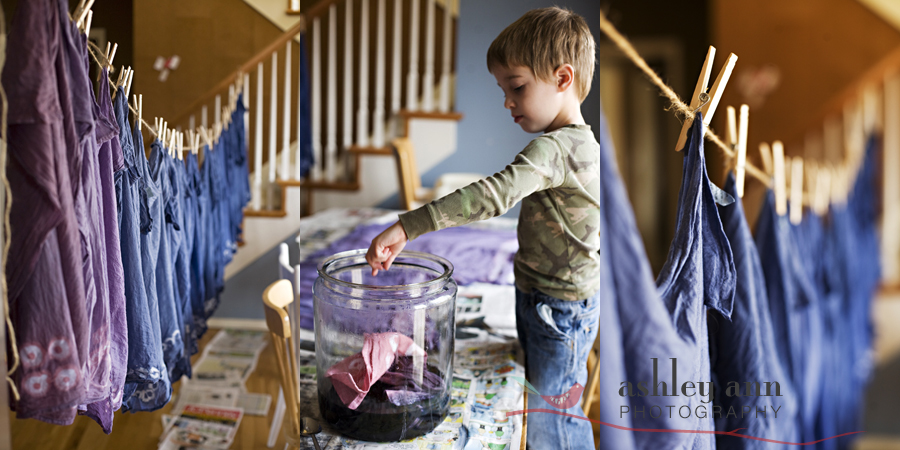 The final product…cute custom dish towels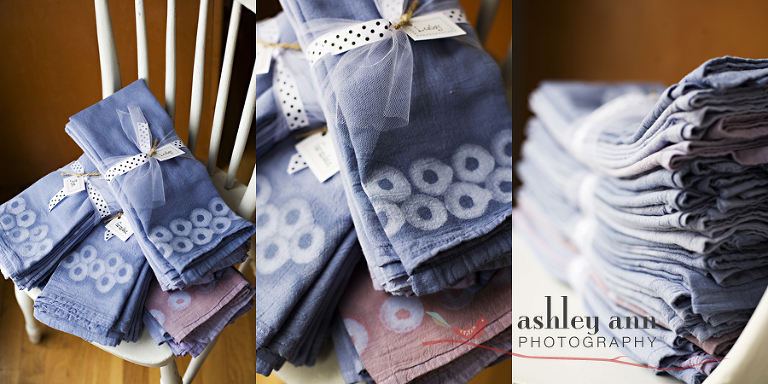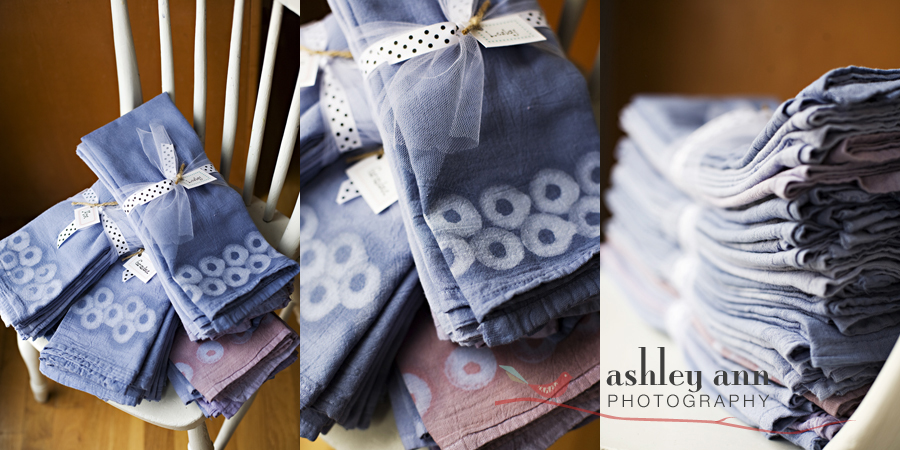 There are endless options of what you could make and dye. This is a bit of a long process depending on how much and how big you do. It was a lot of fun for me though…I'm thinking of what I could do next!