I haven't disappeared…we just returned from spending time with family for Christmas. I have a ton of pictures, but haven't even begun to get them off my camera and onto the computer. I thought I'd share one of the Christmas gifts I made this year. I posted a link to this idea before Christmas and I've heard several of you made these as well. It is so easy and addicting….they are so fast and it was fun searching for plates I thought people would like….
You will need:
Epoxy
Plate, platter, bowl, etc.
A base that is wide enough to make the stand stable
Books for weight
Step one: Wash and dry the plate and base
Step two: Find the center of the bottom of your plate and mark it
Step three: Mix your epoxy and apply a thin layer to the base
Step four: Attach the two, turn upside down and use books for a little weight
They dry in about 5 minutes and are ready for use. I bought candlestick holders from Hobby Lobby for my base and plates from Southern Hospitality on Main St. in BA.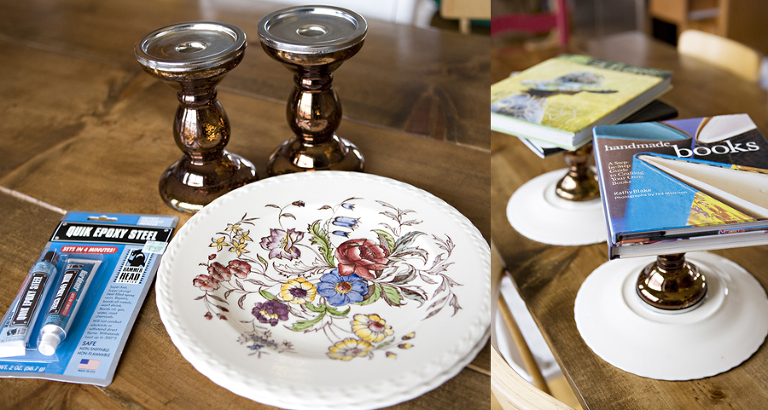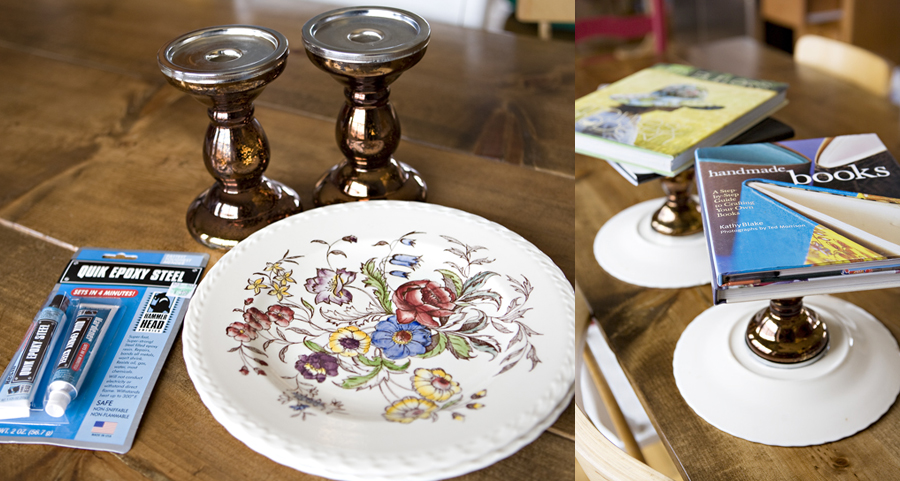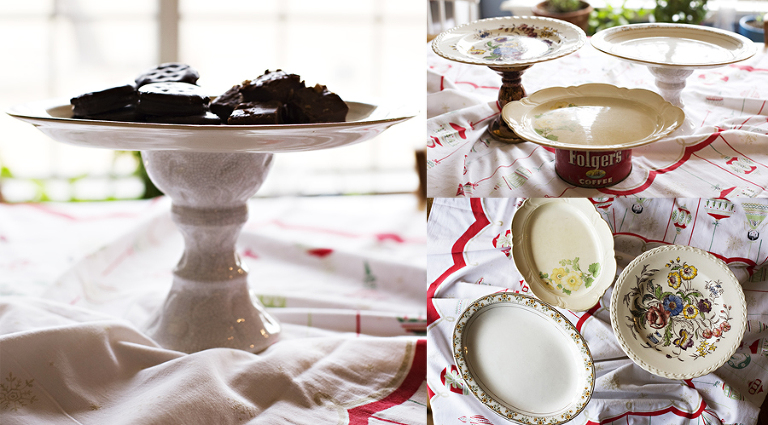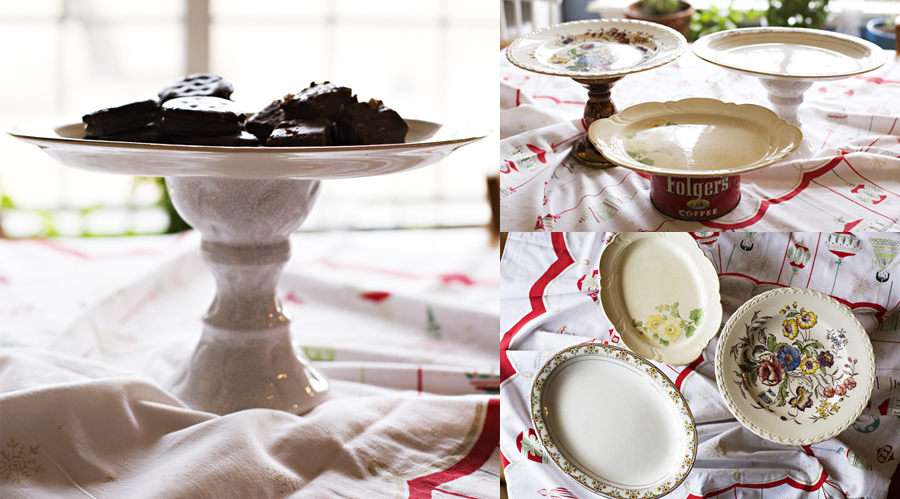 For those wondering, yes one of the bases is an old coffee can. That is the one I made for myself. No one else likes it, but I do and it is in my house so that is all that matters to me. When I showed my mom she smiled and said it looks like something I would like….:)