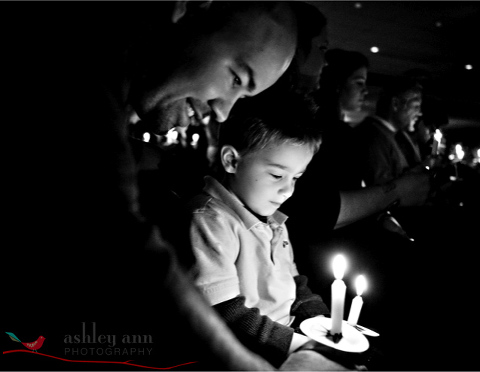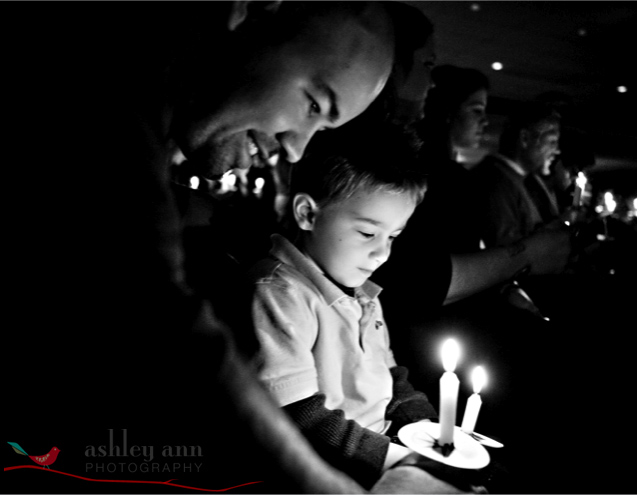 This is one of my favorite Christmas 2007 pictures…it is Biggest Brother and Chris at our Christmas Eve Candlelight service. Part of the challenge for candlelight services is you can't use a flash…for one it is hugely distracting and two it destroys the feel of the moment. So here are some tips depending on your camera and understanding:
If you have a point and shoot or a dslr, but don't really understand more than automatic shooting you will need to first turn off your flash. If your camera has a night mode, try that. If not use the auto setting and either hold your camera very still or sit it on something sturdy for the shot. Using the self-timer option will also help with keeping it sharp. You will need to be steady and still.
If you have a dslr and understand its manual settings….flash off, use a high ISO (mine was around 600), slow shutter speed (mine was around 1/60), low aperture (mine was f/2.8) and a sturdy hand/lap/tripod.