A couple of posts back Charissa left a comment asking for some ideas on how to display pictures and kid's artwork. Well the weekend got away from me, but I was able to photograph a couple from my house. I have a few others to share, but I have to finish painting some walls before I get them hung so that will have to wait. I am constantly changing what is on my walls and my kids are constantly coming up with great artwork I want to display. Traditional frames don't work to good for me…and the constant change. Both of these are pretty simple, don't cost much and are super easy to change out.
The first is in the boy's room. I took simple wood clipboards and nailed them to the walls. The boys pick what pictures they want and they can display their artwork or letters from friends. In our old house I covered a hallway wall from top to bottom with clipboards…fun for a hallway.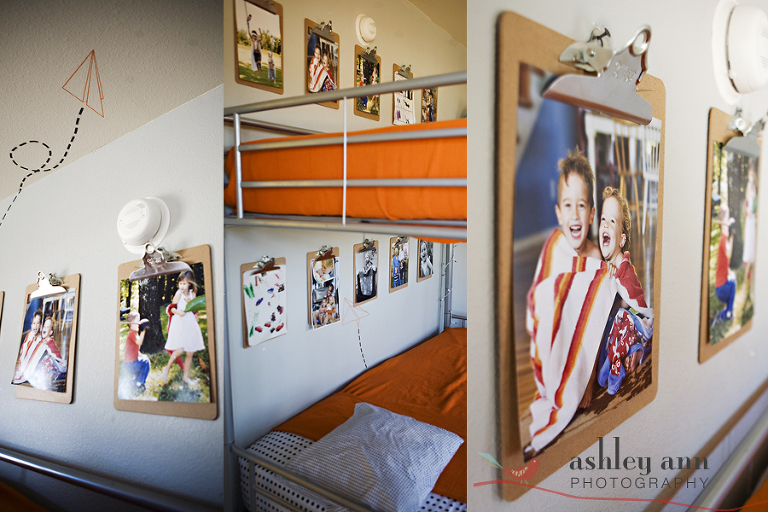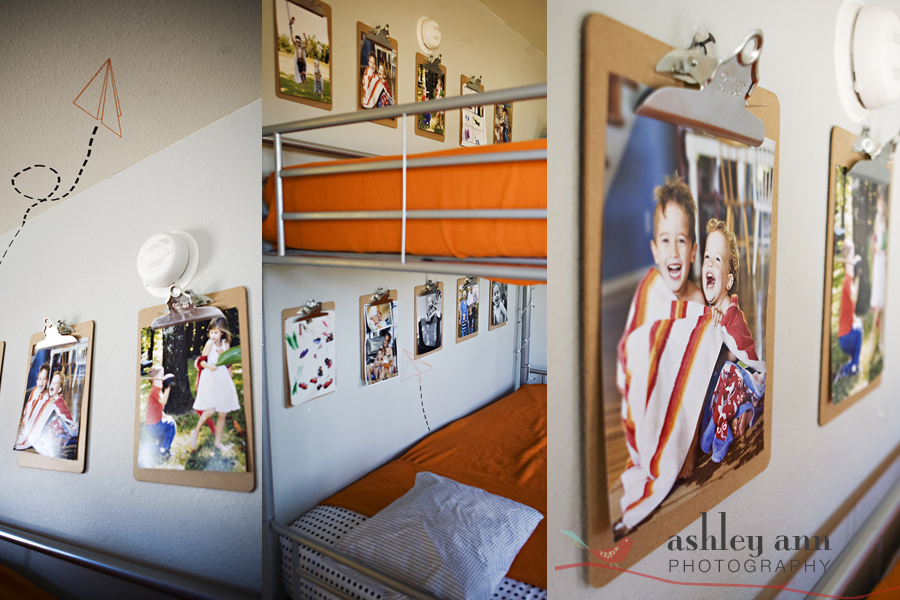 The second is in Rett's room. I bought wood pant hangers from Walmart and hung the pictures using those. I mounted my pictures on syrene board, but you can do something similar at home by using spray adhesive and matboard. You don't need a peg rail to do this, you could nail decorative knobs, nails, hooks, etc. to the wall and hang from those. This could also look really fun in a long hallway. I actually have the onesie Rett wore home from the hospital also hanging by this type of hanger in his room…endless possibilities. Just to answer the questions now…that is me one week before I had Rett and again when he was 1 week old.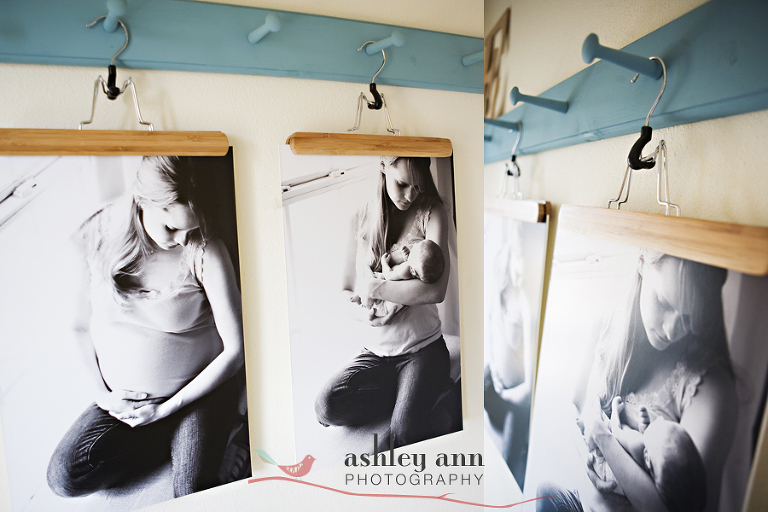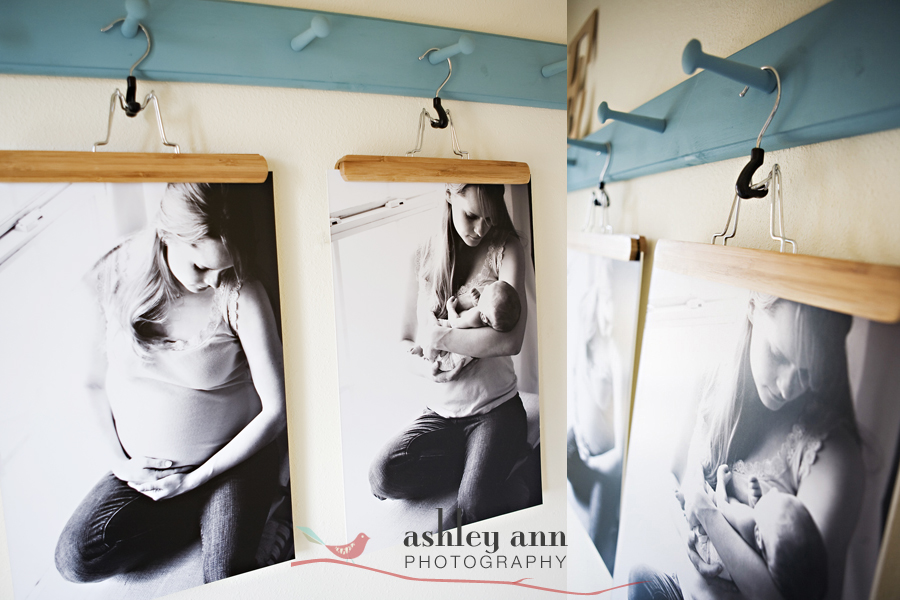 And finally here is a collection of more ideas for ways to display artwork or pictures. The examples use both art and pictures, but I think all of them could go either way…
Cork Lamp by Something's Hiding in Here
DominoMag has an entire online gallery of ideas – love these
Photojojo Re-stickable Wall Decal Photo Frames
UrbanOutfitters Picture Window
Camp Creek Blog's Plexi Glass room divider – this link also links to several other great ideas