A photo. A video. A story. An interaction. Many of us can trace pivotal decisions in our lives back to a key moment. In the area of adoption and foster care, it is often a photo or a story that a family can point to and say, "That changed everything."
Before I get into common questions I've been asked about New Day, I want to speak to those that have been moved by a specific child's photo that you have seen me post.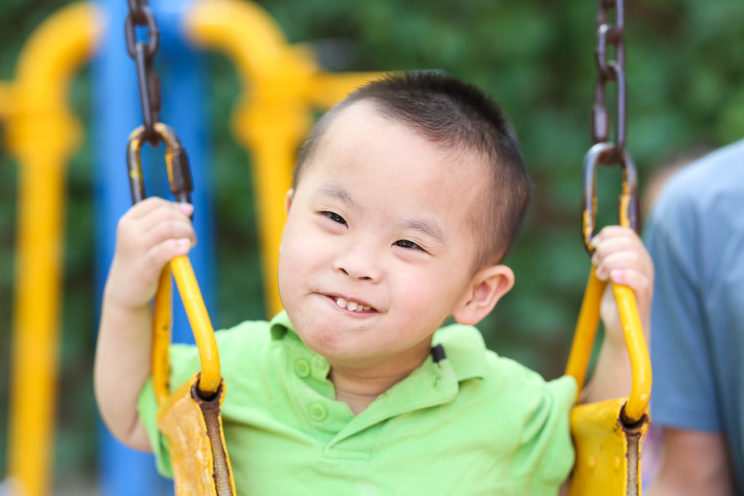 After seeing a photo, if you feel your heart drawn to a child or moved towards adoption/foster care in a new way, I would encourage you to continue taking steps towards adoption/foster care even if you are unable to adopt that specific child. Sometimes a photo of a child is what is used to turn our hearts in a new direction. For you, it might actually be that specific child, but for many the photo is just a first step in a beautiful journey.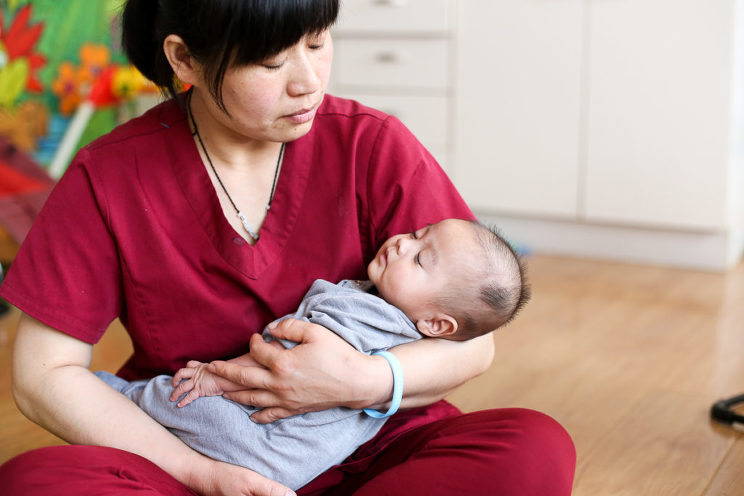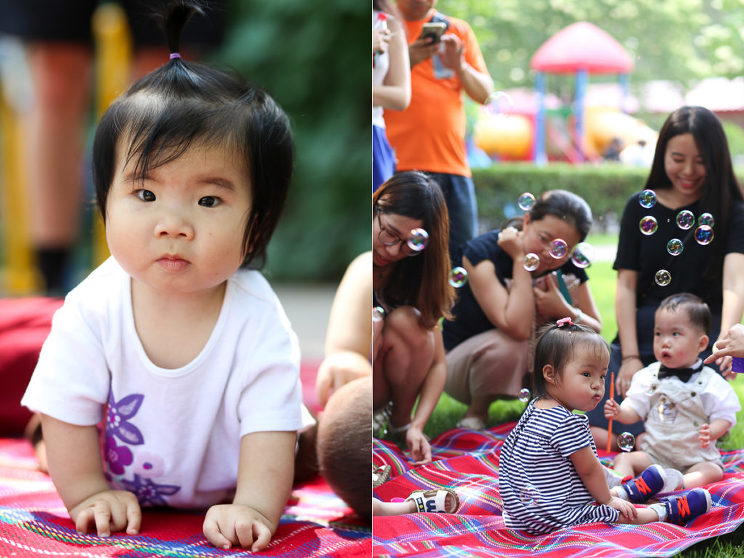 If you find yourself open to adoption or a specific special need that you were not before, do not discount that if the child is not available for adoption. Consider other children. Consider domestic adoption. Domestic foster care. Child sponsorship. If you are open to one child with a medical need, consider that there are many more across this globe with the same need that are also waiting for a family. You may never see a beautiful photo of them, but they are waiting.
My daughter was one.
God used a photo of another little one with a cleft lip and palate to turn our hearts towards adoption of a cl/cp kiddo. There was no one advocating for our daughter's orphanage. No beautiful pictures. No knowledge that she was even a child waiting, but she was waiting. She for us as we were longing for her.
If you feel something changing in you as you see the photos I post of these kids, don't push that down or ignore it. Maybe what is ahead for you is foster care, maybe it is adoption of a child with tough medical needs, maybe it is volunteering to be a mentor to older kids in your area, maybe it is welcoming in a teen about to age out of the foster care system, maybe it is the adoption of a child at New Day….don't let fear keep you from taking steps to figure out what is ahead.
I've heard countless adults generations ahead of me say that it is not the things they did that they regret, rather the things they did not do.
Over the next few weeks I will continue to share about our time at New Day Foster Home and the children that are here. For those unfamiliar with Chinese adoption, foster homes and New Day, I know there are a lot of questions. I hope to answer the most common ones here.
What is New Day?
New Day is a foster home in China that cares for children with serious health issues. Most of the children receive life saving surgeries while at New Day. Local orphanages request New Day's help in caring for their most vulnerable children. Many of the children live on the New Day campus, others are part of the New Day foster family program. This program is much like foster homes in the US – children live in a home with their foster parents, but come to the New Day campus for school, therapy, check-ups, etc.
Are all the children at New Day waiting to be adopted?
Yes. A few of the children are already matched with families and are waiting on the adoption process to be finalized. You can see which children are matched on the New Day website (there are * by their pictures). The majority of the children are waiting to be matched with an adoptive family.
How can I adopt a child from New Day?
New Day does not function as an adoption agency and cannot facilitate adoptions. If you are interested in adopting a child from New Day, you will need to have your adoption agency contact New Day and request information on that child's file. New Day cannot give any information to individuals about specific children.
What is child sponsorship?
Child sponsorship provides for the basic care of the child, things like:
Food and Clothing
Basic Medical Supplies
Childcare Supplies
Adoption Paperwork Preparation
Early Childhood Education
Staff and Caregiver's Salaries (*foreign workers do not receive a salary)
Facility Maintenance Costs
Sponsors receive monthly updates on the child and can send the child cards and mail. For more information on what all is involved in child sponsorship, visit the New Day website.
If you are local to Beijing, as a sponsor you can visit the home.
Can I help provide for a surgery?
Yes! Help covering the costs of surgeries is a huge need at New Day. The children at New Day all have some type of medical need and many need life-saving surgeries. Many need heart and orthopedic surgeries. Several of the children have continued medical needs as well. For instance, Owen (pictured below), who has Thalassemia, needs monthly blood transfusions that cost $400 a month. Any help covering the medical needs of these children is greatly appreciated.
Can my business be involved?
Yes! Corporate sponsorships make a huge difference at New Day. From covering the cost of surgeries to providing for therapy rooms and equipment, corporate donations allow for the children to thrive in a safe and loving environment. One local business provides birthday cakes each month for the children, another brings in a team to plant flowers to create a beautiful environment for the kids, another funded a remodel of therapy rooms and many others provide for surgeries and basic needs.
I am sure there are countless more questions. I encourage you to visit the New Day FAQ page for more detailed answers and information on things I did not address (which is a lot!).
Every child – the ones you see on this post, the ones pulled from their home and in your local foster care system, the ones next door, the ones an ocean away – every child deserves to know they are valuable, loved, safe and have a bright future. Sadly, every child does not know that. A bright future is not possible for many children, unless loving adults get involved. As you hug your little ones today, look around your empty nest or long for the laugh of a child in your home – consider those near and far longing to be known and loved and the role you might play in their lives.
Consider it.